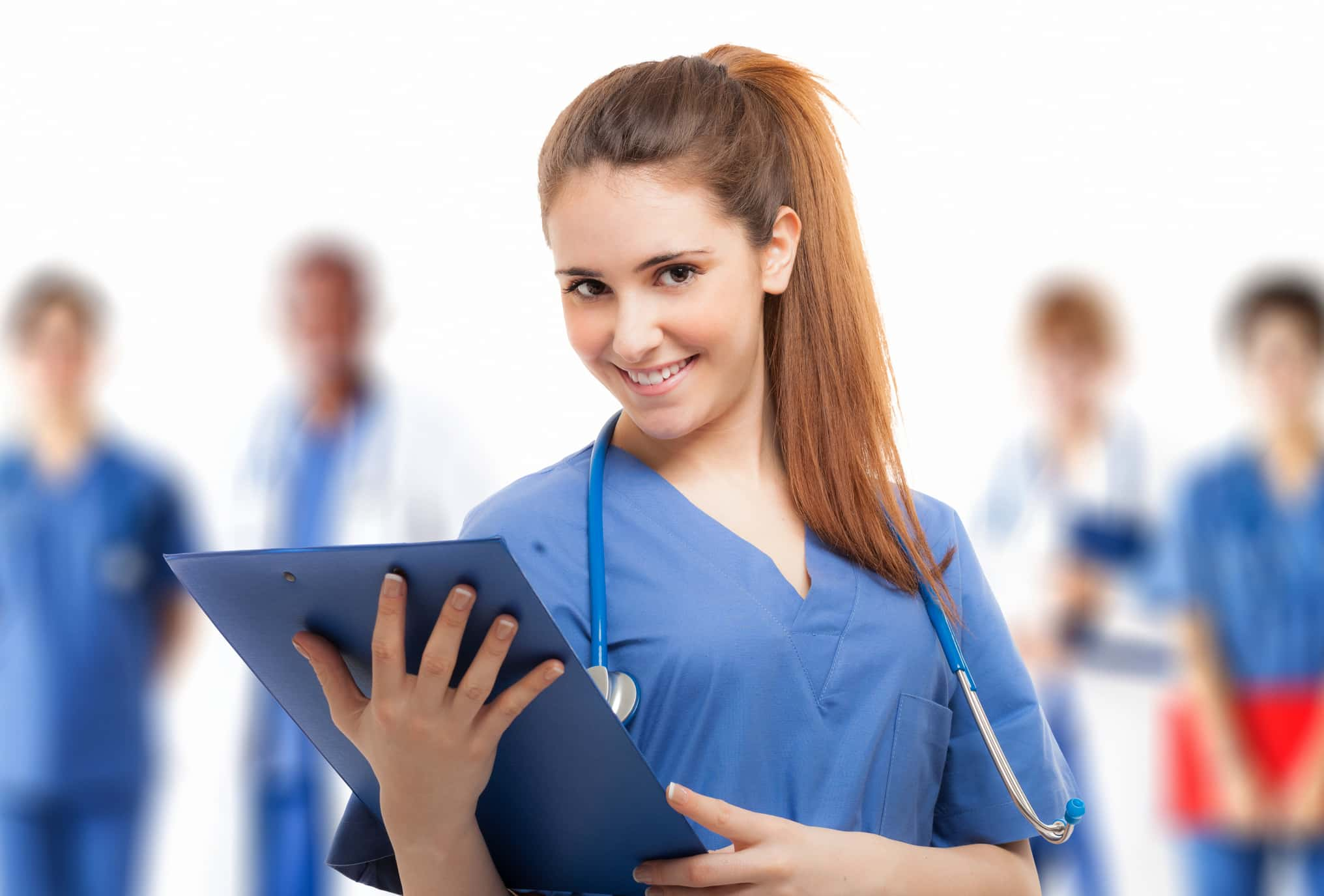 The ability to fill some of the skilled trades gaps in the realm of nursing assistance across Michigan's Great Southwest has gotten a huge boost this morning with news from the Michigan Talent Invest Agency's Workforce Development Agency team. Nearly a quarter-million dollars is headed to the region for training of multiple Certified Nursing Assistants — or CNAs — over the next year.
The TIA Workforce Development Agency has awarded approximately $1.3 million in U.S. Department of Labor State Apprenticeship Expansion grants to eight organizations across the state, with more than $224,000 coming to Southwest Michigan to train 100 Certified Nursing Assistants (CNA) over the next year through implementation of an apprenticeship course.
Stephanie Beckhorn is Acting Director of the Talent & Economic Development Department for the state of Michigan. She says, "These grants will fund innovative Registered Apprenticeships that support Governor Whitmer's jobs plan that is focused on creating more opportunities for Michigan residents to develop high-wage skills." Beckhorn adds, "These apprenticeships will result in the addition of nearly 500 new Registered Apprentices by the fall of 2020."
Locally, Erin Sunlin, Sector Strategy Coordinator for the Kinexus Group in Benton Harbor says, "The Registered Apprenticeship program is the first of its kind in our Tri-county area," and notes, "This funding will allow us to train and certify 100 people as Certified Nursing Assistants from now until July 31, 2020. We are excited to implement this program, which will help us to meet demand, serve more people, and build on the pipeline of skilled talent for local employers."
State reports show that there are 10,685 jobs in the health care and social assistance industry, representing 10.2-percent of all jobs in the Tri-county area. In addition, Economic Modeling Specialists, Inc. predicts 1,902 openings, or 14-percent growth through 2028, for CNAs in Berrien, Cass, and Van Buren Counties. That equates to 190 annual openings in the Tri-county region.
Patrick McQuone is Administrator at Pine Ridge Center, an entity of Spectrum Health Lakeland. McQuone says, "Pine Ridge is always looking for top-talent, especially well-trained Certified Nursing Assistants," and adds, "Kinexus' Registered Apprenticeship program is a comprehensive and innovative resource for Berrien County residents to find meaningful employment." McQuone also points out, "Regardless if graduates become a CNA as a career, or as a gateway to other healthcare positions, the value to all is enormous."
The funding will be utilized in partnership with Hallmark Living, Randall Residence, Spectrum Health, and Alliance Home Health Services, among a growing list of employers. In addition, apprentices will utilize local training providers such as Lake Michigan College, Southwestern Michigan College, and the Michigan Career Technical Institute for traditional classroom training.
Tina Rozelle is Corporate Talent Manager at Alliance Home Health Care Services. She says, "All of us at Alliance are excited to be a part of bringing Registered Apprenticeships to the healthcare industry in Southwest Michigan!" She adds, "Positions in home care is one of the fastest growing occupations. Our employees, our company, and our clients will benefit from this opportunity."
The Certified Nursing Assistant program is a competency-based program, so length of the training will be determined by each apprentices' demonstrated capabilities. If you're interested in CNA training, you are invited to contact Rick VanIttersum, Vocational Training Manager at (269) 927.1064, x1126, or vanittersumr@kinexus.org.
Kinexus has additional resources to help existing companies develop training regimens, support growth and retain employees. Additional grants may become available throughout the year. Employers looking for information, can contact Jeff Hannan, Director of Business Solutions at 269-927-1064, ext. 1171 or via email at hannanj@kinexus.org.
The Talent Investment Agency (TIA) is the agency that combines Michigan Unemployment Insurance and Workforce Development and is responsible for their activities. Leaders there tell us, "Businesses need a talented workforce. Workers need the right skills to compete for available jobs. TIA programs are focused on job preparedness, career-based education, worker training, employment assistance and unemployment insurance. Please visit our website to see all that we offer."
Kinexus Group is an organization that invests its time and resources into inspiring positive economic change one individual, one business, and one community at a time. For more information, visit www.Kinexus.org, follow along on Twitter @KinexusGroup or "like" them on Facebook @KinexusGroup.