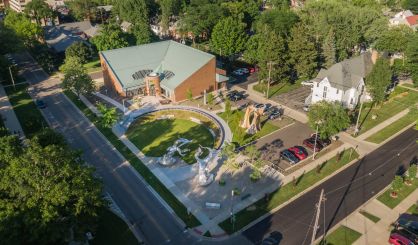 A new study from the Krasl Art Center takes a look at the impact the center and the Krasl Art Fair have on the local economy. Krasl Events Director Jamie Balkin tells WSJM News it's found the fair last year brought $1.2 million to the St. Joseph-Benton Harbor area. What do the visitors spend their money on?
"Restaurants, lodging, the incidentals in addition  to what they spend at the actual art fair" Balkin said. "The average spend per person was about $79 per person."
Balkin said the Krasl, as a whole, means $3.6 million with nine jobs supported each year.
"It's very fulfilling to see that we are an economic driver in the community in addition to all the quality of life aspects that the Krasl Art Center brings to the area."
The study is based on data collected in 2021 through surveys of KAC visitors, Krasl Art Fair visitors, and Krasl Art Fair artists. Balkin says they worked with the Grand Valley State University school of business on the study. The 2022 Krasl Art Fair is scheduled for July 9 and 10.