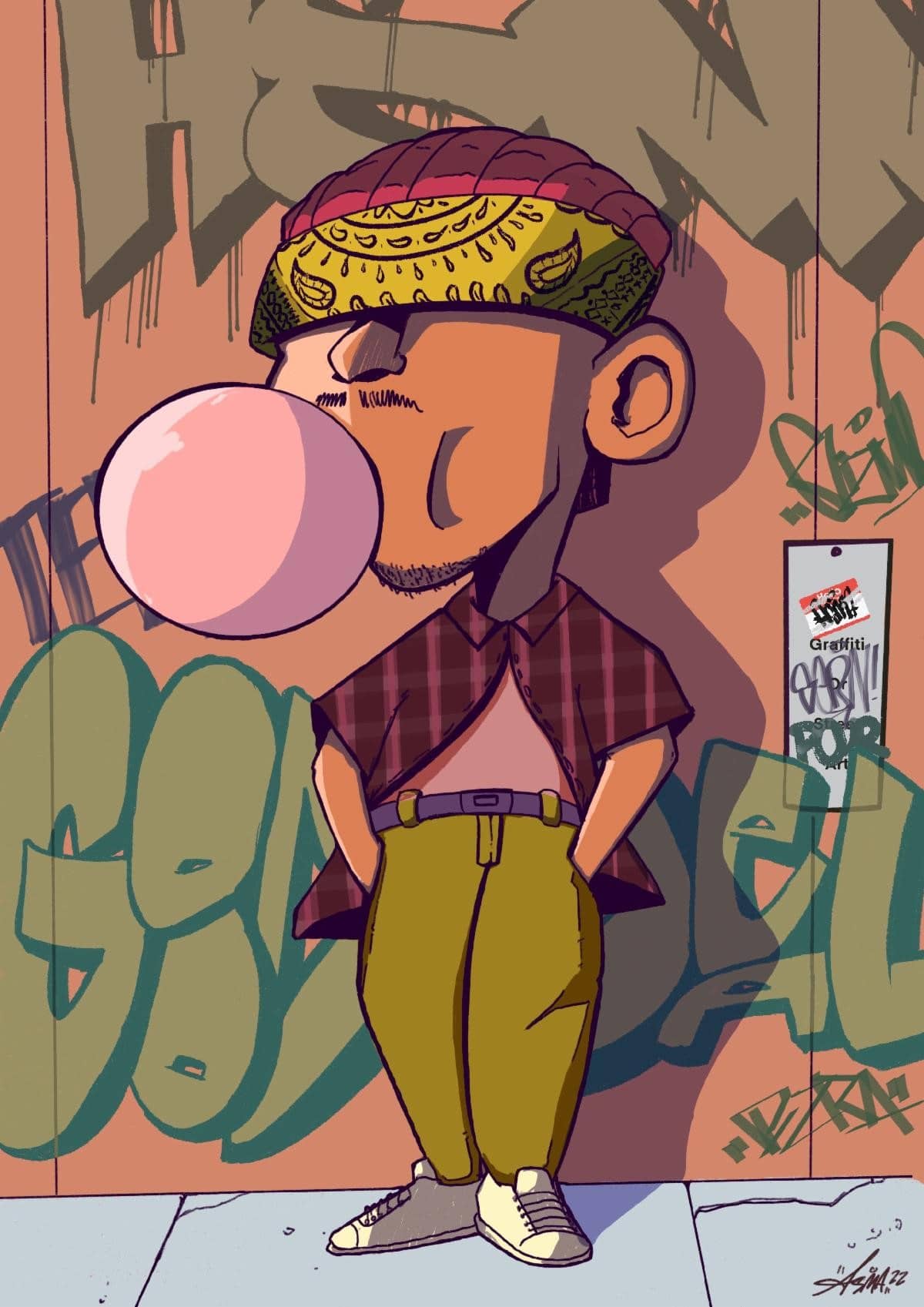 Krasl Art Center welcomes graffiti artist Guillermo 'ASMA Speeks' Sotelo March 12 – May 15, 2022.
'Broken Alphabet: a love letter to Graffiti' will be featured in The Lab, a dedicated venue for installation, time-based media, sound, and light that is not afraid to showcase the fruit of visual experimentation. The exhibition includes in-person and virtual events that invite the community to explore an ancient art form not often seen indoors. KAC is free and open to the public with new hours seven days a week.
Tag. Bomb. Hit. Slam. A language all its own, graffiti breaks and twists conventional terms and imagery (down to the letter) into beautiful and complex new forms. With over a decade of experience, Guillermo 'ASMA Speeks' Sotelo brings graffiti indoors to reveal insights to the process, share the history and technique, and change the stigma around this art form.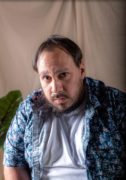 Meet the artist and learn more about his exhibition during virtual tours, live conversations, and special events. More information on these programs can be found at //krasl.org/events/featured-events/:
Live at Lunchtime Virtual Events
Behind the Scenes Installing 'Broken Alphabet'
Thursday, March 10, 12 pm
Free on Facebook Live
Focus Talk with Artist ASMA Speeks
Thursday, March 17, 12 pm
Free on Facebook Live
Artist Talk & Reception: The History of Graffiti with ASMA Speeks
Join artist ASMA Speeks for a deeper dive into the topic of graffiti.
Saturday, April 9, 11 am – 1 pm
Free in-person event
Krasl Art Center thanks the 2022 Exhibition Sponsors that make exhibitions like this possible for our community.
Huntington Bank, RW Lapine, Tyler Automotive, Silver Beach Pizza, and Kruggel Lawton CPAs.
New Hours
KAC is free and open to the public with new expanded hours effective April 1. The community can view indoor exhibitions, explore artists in The Shop, and relax in The Lounge during the following times:
April 1 – December 31
Friday, Saturday, Sunday, Monday, Tuesday 11 am – 5 pm
Wednesday & Thursday 11 am – 8 pm
Krasl Art Center's sculpture collection is on-view 24 hours a day. Learn more about exploring the free artwork in your community at //krasl.org/art/we-heart-public-art/.