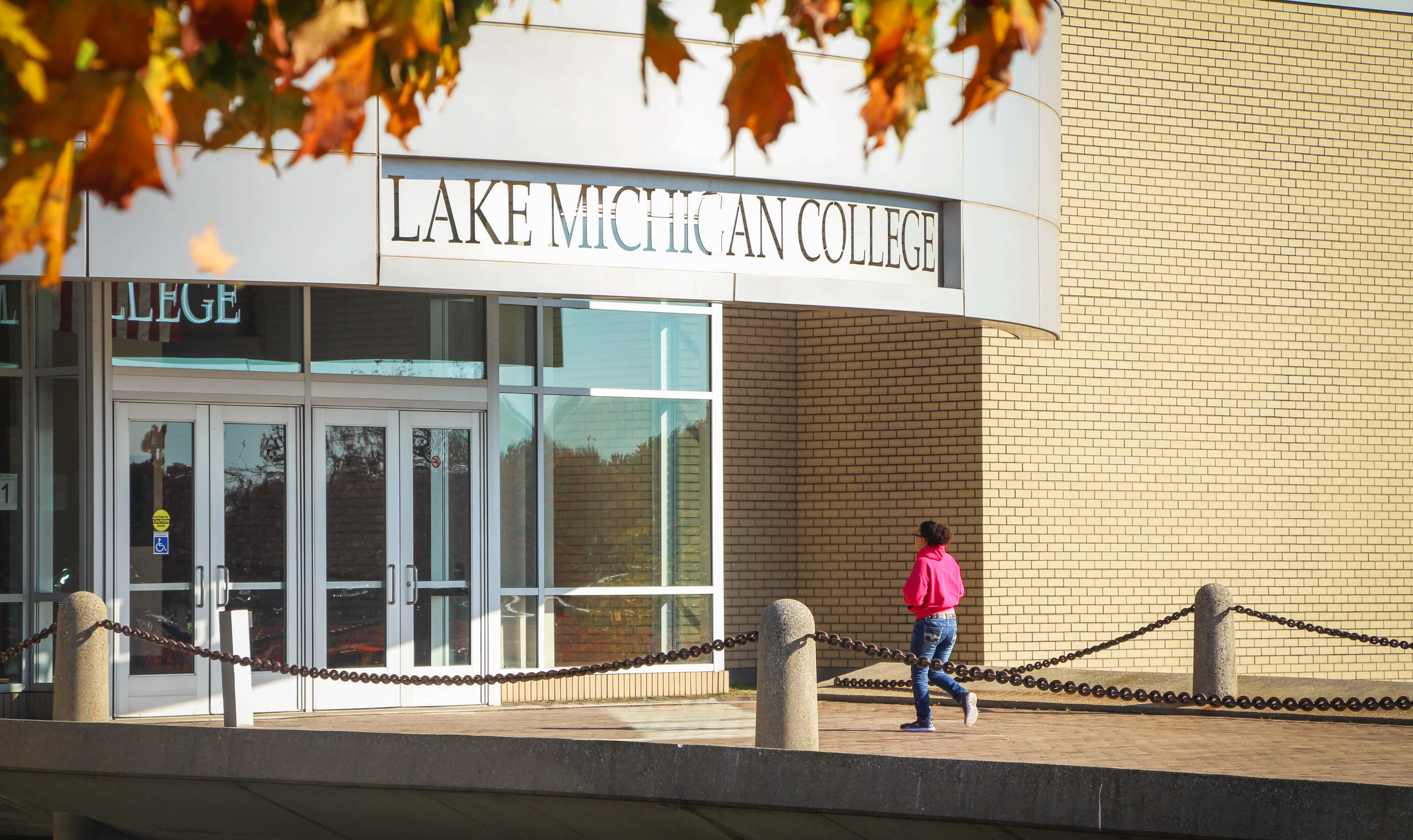 On a snowy Veterans Day observance, Lake Michigan College has been singled out by Michigan Governor Gretchen Whitmer as she applauds the growing cadre of Veteran-Friendly Colleges, Universities and state departments for the work they are doing on behalf of the state's veterans.
Today the Governor congratulated Lake Michigan College and a number of other Michigan colleges, universities, and state departments for achieving veteran-friendly status, or –as in the case of Lake Michigan College — maintaining that status year after year.
Whitmer says, "Our veterans put their lives on the line for our country, and they deserve peace of mind knowing that they'll have access to a great education and paths to good jobs when they return home." She notes, "These departments, colleges, and universities have set an example for the rest of the state, and I'm hopeful that this list will grow in the very near future. I'm eager to work with all of our leaders to ensure those who have served our state and their families are treated with the respect they've earned when they return home."
The Michigan Veteran Affairs Agency (MVAA) certifies employers who are veteran-friendly. MVAA recognizes employers that commit to military veteran recruitment, training, and retention practices by awarding those employers Gold, Silver and Bronze level status.
The state departments that have already received veteran-friendly status include:
The Department of Transportation
The Department of Corrections
The Department of Natural Resources Law Enforcement Division
The Department of Health and Human Services
The Michigan State Police
This month, the Michigan Department of Labor and Economic Opportunity Workforce Development Division (LEO-WD) became the latest state agency with veteran-friendly status.
Stephanie Beckhorn is Director of Workforce Development at the Michigan Department of Labor and Economic Opportunity. She says, "When it comes to creating and nurturing opportunities for veterans, it's our responsibility to lead by example," and adds, "Led by Governor Whitmer, the State of Michigan's daily commitment to veterans and their families has never been greater. We recognize that veterans bring skills, an outstanding work ethic and a solid foundation of values to the workplace. On every level, supporting veterans is the right thing to do."
MVAA also certifies colleges and universities that are veteran-friendly. This program recognizes institutions of higher education who are committed to supporting the needs of student veterans by awarding gold, silver, and bronze-level status to institutions that offer veteran-centric services or program. Currently, over 60 institutions participate in the program including community colleges, state universities, independent colleges, and trade schools. The program encourages colleges to implement best practices, including:
Establishing a process for identification of current student veterans.
Hosting a veteran-specific website.
Supporting an active student-operated veterans club or association.
Offering veteran-specific career services, resources, advising and/or outcome monitoring.
Employing an on-campus veteran's coordinator and/or designated staff point of contact.
Creating a system to evaluate and award credit based on prior military training and experience.
Monitoring and evaluating student veteran academic retention, transfer and graduation rates.
14 of Michigan's state universities, 17 community colleges, 5 independent colleges, and the Detroit School for Digital Technology are currently "Gold Star Veteran-Friendly Schools" as designated by the Michigan Veterans Affairs Agency.
Today, Lake Superior State University, Monroe County Community College, and Lake Michigan College announced plans to reach gold-star status again this year. LMC was declared gold-star status in 2017, and is currently silver-star status. When Lake Superior State University achieves gold-level status, all 100-percent of public universities will have achieved that prestigious designation.
Dr. Trevor Kubatzke, President of Lake Michigan College says, "We're honored to be able to contribute to the educational success of veterans in our region," and adds, "Serving those who served our country by providing customized resources and opportunities is the right thing to do. It's also tremendously beneficial for all of our students to engage with veterans in and out of the classroom. Our campus culture is better for it and the employers in our community appreciate a qualified candidate pool of graduates to hire from who offer a robust combination of academic, military and life experience."
Andrews University and Southwestern Michigan College are both silver-star status institutions in Michigan for veteran-friendly operations.
To learn more about becoming a veteran-friendly employer or to see a full list of veteran-friendly employers, you can visit online at: https://www.michiganveterans.com/a/Become-a-Veteran-Friendly-Employer
To learn more about becoming a veteran-friendly school or to see a full list of veteran-friendly schools, you can visit online at: https://www.michiganveterans.com/p/Michigan-s-Veteran-Friendly-Schools