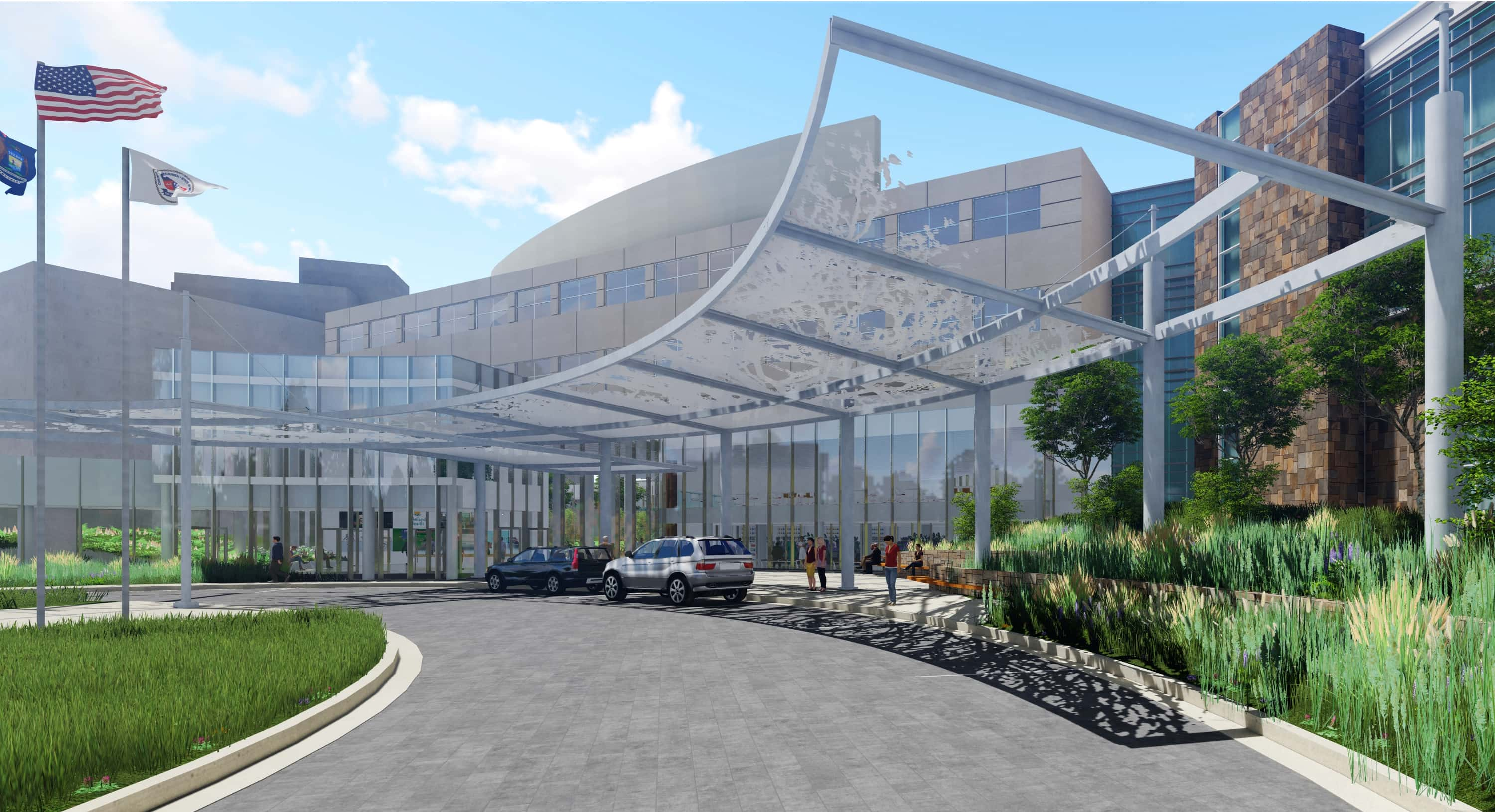 You have to love a team of people so committed to the work they do every day that they are willing to give not only their time and their talent, but a significant piece of their treasure as well in order to make their workplace better than ever before. Such is the case for the crew at Lakeland Health, where today comes word that Lakeland Health associates from across the system — the very people who work there and literally are Lakeland Health — have pledged a total of $339,724 to date toward the new Lakeland Medical Center Pavilion.
The remarkable, ongoing, display of generosity and commitment from Lakeland Health associates will result in the garden area for patients, staff, and community members, slated to be located on the first floor of the new facility, being named in their honor.
Lakeland Health President & CEO, Dr. Loren Hamel, says, "The Lakeland family has a long history of generously supporting various initiatives, both at Lakeland and throughout the community." He points out, "Collectively we have been able to make a number of successful investments in the health of our community over the last ten years including the Marie Yeager Cancer Center, the Merlin and Carolyn Hanson Hospice Center, and renovations to the Emergency Departments at the Niles and Watervliet hospitals. In addition, each year associates commit to raising nearly $200,000 in support of United Way of Southwest Michigan and their mission to improve the health, education, and financial stability in our community."
Spring Lutzen is Manager of Lakeland's Simulation Laboratory. She says, "The reason I chose to give to the campaign – and the reason I give my all to my job every day – is because this is my hospital." She adds, "I've worked at Lakeland for 17 years and the people who work alongside me are my friends and family. I will always support the place that I consider my home away from home."
For more information about the Medical Center Pavilion, including an architectural animation of the new hospital, visit www.lakelandhealth.org/pavilion. To learn more about how you can support the project, contact the Lakeland Health Foundations at (269) 927-5143 or visit www.lakelandhealthfoundations.org/pavilion.