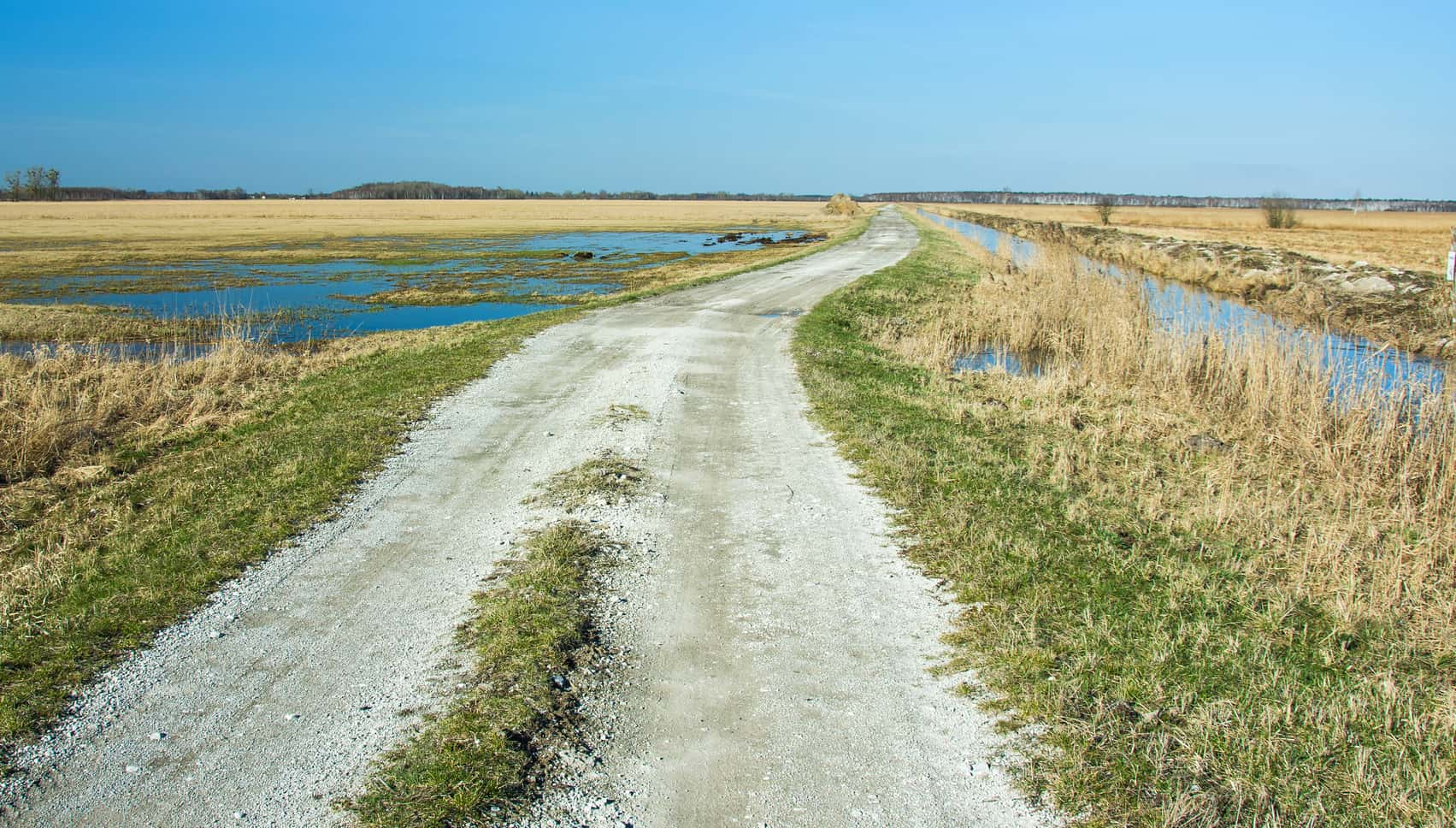 Less than 24 hours after Gov. Gretchen Whitmer penned an urgent notice to the U.S. Department of Agriculture, seeking disaster designations for the entire state after historic spring rainfalls, the Michigan Senate today has approved a bill that would provide $15-million for the Qualified Agricultural Loan Origination Program to aid farmers and other agriculture-related businesses impacted by the state's unusually harsh spring weather.
State Sen. Kim LaSata from the agriculturally-rich community of Bainbridge Township says, "Michigan's agriculture industry has been deeply impacted by the overwhelmingly wet spring weather our state has experienced this year, and they need some help." LaSata reports, "The funds made available through this legislation to provide low-interest loans to those qualified will hopefully help to lessen the financial burden of this spring's weather."
The Agriculture Disaster Loan Origination Program is a privately administered and public- and private-funded loan program, providing 1-percent interest rate loans for qualified growers, processors and agribusinesses affected by a declared agricultural disaster.
Eligibility is based on an agricultural disaster declaration and borrowers would have to certify by affidavit that they have suffered a loss of 25-percent or more in major enterprises or production loss of 50-percent or more in any one crop. Participating farmers pay a fixed 1-percent interest rate or a fixed interest rate based on the five-year U.S. Treasury note plus 0.25-percent.
According to the governor, Michigan is currently experiencing the third wettest year in state history, with 37.9 inches of rain between May 1, 2018 and April 30, 2019. It has delayed and prevented farmers from planting crops throughout the state, and the governor has requested a disaster designation for all of Michigan's 83 counties from the U.S. Department of Agriculture.
Additionally, the governor's office indicated that, as of June 9th, Michigan farmers have had just 3.5 days with proper conditions for field work, and crops are significantly under-planted, with corn down from between 88-percent to 63-percent and soybeans at only 43-percent planted.
If signed by the governor, the loan program could begin immediately should an official agricultural disaster declaration be made.
House Bill 4234 returns to the House of Representatives to be finalized and is expected to advance to the governor for consideration.
UPDATE+++++UPDATE+++++UPDATE+++++
The Michigan House also approved the plan to help farmers whose crops have been delayed or damaged by this spring's record-setting rain.
The plan would help private lenders provide low-interest loans to qualified farmers at no financial risk to the state.
State Rep. Beth Griffin of Mattawan says, "Michigan's record rainfall has devastated farmers and agribusinesses this year," and notes, "Hundreds of thousands of families depend on a successful farming season to make a living. Our plan provides the necessary support to allow hard-working farmers to make it through this unpredictable season."
Because Michigan has had very few days suitable for field work this spring, many farmers will be facing financial trouble as this crop season continues.
House Bill 4234 provides $15 million to help private lenders run the loan program and keep interest rates low for farmers. The state does not provide the loans, so there is no financial risk or liability to the state with this program.
Similar low-interest loan programs were approved for Michigan farmers in 2002 and 2012.