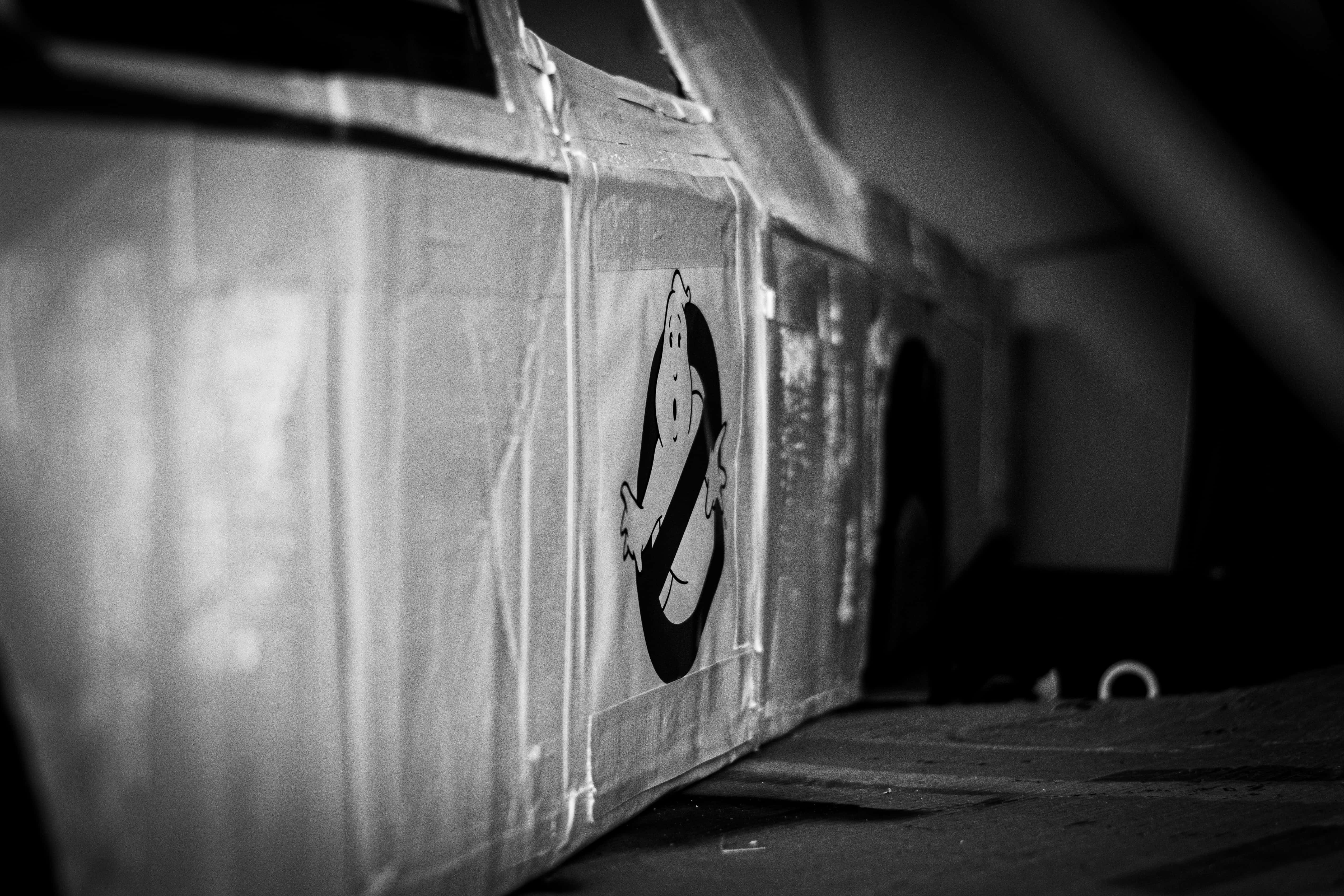 It's become a yearly occurrence leading up to Whirlpool Corporation's annual Rock The Boat Cardboard Boat Races.  The United Way "leaked" photo. 
The photo above was slipped through the WSJM News Room this morning.  No name associated, no caption. Just an image. History tells us that this innovative team from UWSM will bring some creativity, entertainment…and possibly a supernatural feel, to Thursday's event.
In year one, UWSM constructed the Titanic, a ship that defied the odds by not sinking.  The last two years we saw a floating Wrigley Field and Back to the Future's Delorean.  We now know what the team from UWSM has assembled going into tomorrow afternoon's big event.  I guess we'll have to show up to see the rest of the vessel.
The heats are set for tomorrow's event, but Whirlpool and UWSM want the community to be aware of a different sort of "heat" leading up to this fourth annual race.  The temperature. With temperatures soaring into the 90s, the Rock the Boat committee is urging people to take the necessary precautions when attending the event: drink lots of water, wear sunscreen, and escape the sun when you're able to.  The races will begin by 5:15pm tomorrow at The Inn at Harbor Shores (800 Whitwam Drive in St. Joseph), and the RTB committee is hoping to move the 25 heats along at a faster pace than originally planned. 
To view the full list of heats, click here.  
Fortunately for this event, the fun has already begun.  More than $8,000 has been raised towards the event's People's Choice Award.  As of this afternoon, Whirlpool's NAR Quality Team has $1,125 raised towards its boat.  Whirlpool's Women's Network narrowly trails at $1,090, while Lake Michigan College's ship sits in 3rd place with $550 collected.  Winner of the People's Choice will present a $2,500 to one of UWSM's funded partners. You can find the full leaderboard here. 
Stay connected to UWSM's Facebook page for more updates.