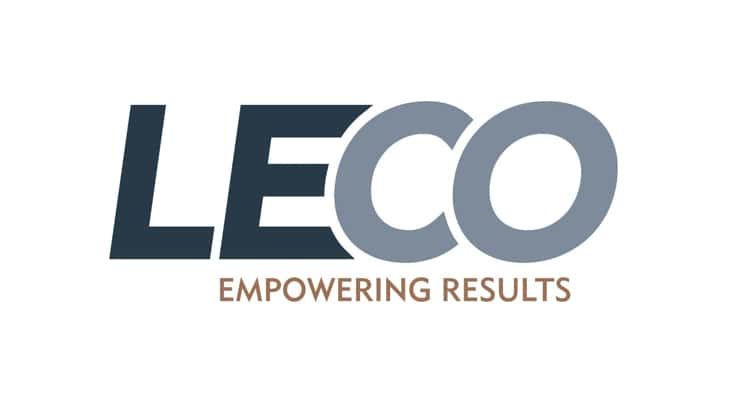 LECO Corporation's reputation as a good citizen to Michigan's Great Southwest spans decades, but recent action the company took which was revealed in a meeting today puts them in a class of their own for largesse that could pay handsome rewards in attracting a new business venture to the region.
In the regular meeting of the Berrien County Land Bank today, Cornerstone Alliance President Rob Cleveland announced that LECO Corporation recently donated 50 acres of prime industrial real estate to them as Berrien County's lead economic development agency.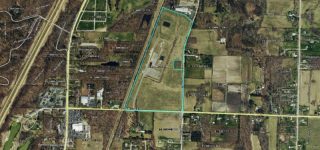 As a result, Cornerstone Alliance and the Renaissance Development Fund will partner with Berrien County Community Development and the Berrien County Land Bank to hold and collaboratively showcase the property in order to find the highest and best use for that site.
The nearly 50-acre property is located in Lake Charter Township at the northwest corner of the intersection of Lemon Creek Road and Gast Road, just north of the City of Bridgman. The property is zoned for Industrial use and is adjacent to the CSX rail line.
Cornerstone President Cleveland said today, "On behalf of a grateful community, I would like to thank the Warren family and LECO Corporation for this generous donation," adding, "I'm confident that this donation will lead directly to new job creation and new investment in Berrien County and Lake Charter Township." Cleveland made a point of noting that, "The property is ideally located based on its proximity to Interstate-94 and being adjacent to a major railroad. Cornerstone Alliance partnered with the Bridgman and Lake Township communities and its Growth Alliance for precisely this reason. The acquisition of this property adds an attractive location for companies looking for a new place to build a facility."
Since 1936, LECO has been the world leader in the manufacturing of laboratory equipment for multiple types of scientific testing. Headquartered in St. Joseph, the company recently invested in a $19 million dollar expansion in St. Joseph Charter Township.
Christopher Warren is President of Sales for LECO Corporation. He says, "This particular piece of property has been underutilized for many years and has so much to offer the Lake Township community," adding, "Cornerstone Alliance has the resources and experience in business development to identify new options for this land that will have a positive impact on the community."
Wightman and Associates of Benton Charter Township has provided, and will continue to provide, environmental and planning expertise that is essential for the long-term buildout of the site.
Brett Boyd is President of the Greater Bridgman Chamber & Growth Alliance. He says, "The Bridgman CGA believes this is a great step forward for our communities," and notes, "We see the potential this parcel has for job creation and investment, and we support the acquisition by Cornerstone Alliance and Berrien County. This is one more example of how the CGA and its partners are working together to help our existing businesses grow and recruit new companies and people to greater Bridgman."
Cornerstone Alliance is a non-profit, investor-governed economic development organization primarily focused on increasing employment opportunities, private sector capital investments and the local tax base in Michigan's Great Southwest, with specialized business services offered in economically distressed areas.