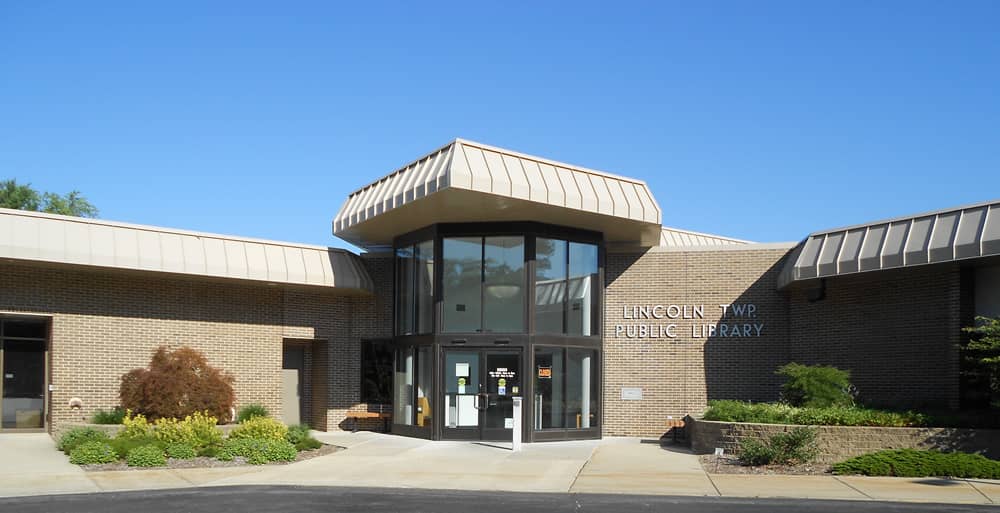 Lincoln Township Public Library has a new director.  Joelle Wake will join the library as Director on July 18. Wake most recently served as Youth Service Manager for Chicago Heights Public Library. She has served in leadership roles for several libraries in Illinois and Indiana throughout the past decade and has experience in personnel management, programming, budgeting, and community services.
Wake holds the Master in Library Science degree from Indiana University – Purdue University, Indianapolis, and a Bachelor of Arts degree in History from Eastern Illinois University. Wake and her family will relocate to the Lakeshore area.
Megan Yore-Norbey, President of the Lincoln Township Library Board of Trustees, said, "We are thrilled to have Joelle join our library. She has a history of bringing value to the organizations she serves by developing innovative programming, acquiring grants, and leading progress as patron needs change. Our board is positive that Joelle will be able to lead our team in achieving our strategic vision for Lincoln Township Public Library and our patrons."
Wake said, "I am very excited to become a part of Lincoln Township Public Library and look forward to serving our patrons. I truly believe that offering communities unique and engaging services and resources is more powerful and impactful than simply being a depository for books. My husband and I enjoy camping and traveling with our children as much as time allows — we have always enjoyed coming to Southwest Michigan and cannot wait to call it our new home."
The Lincoln Township Public Library serves residents of Lincoln, Royalton, and Baroda townships in fulfilling its mission: to be the leading source of information and a focal point for our community, providing access to resources and programs that educate, entertain, and inspire.
The LTPL is a gateway to a world of information and knowledge with stimulating programs and events for children, teens and adults. Annually, patrons make nearly 125,000 visits to the library to access about 75,000 books and print materials, nearly 12,000 digital materials, over 150 magazine and newspaper subscriptions and almost unlimited resources made available online and through interlibrary loan.
About 72% of residents in the LTL service area have a library card. The LTPL is a cultural center serving the needs of the community with unique and ever-evolving programming ranging from the children's annual Teddy Bear picnics to teens' movie marathons to adults' job seeker workshops