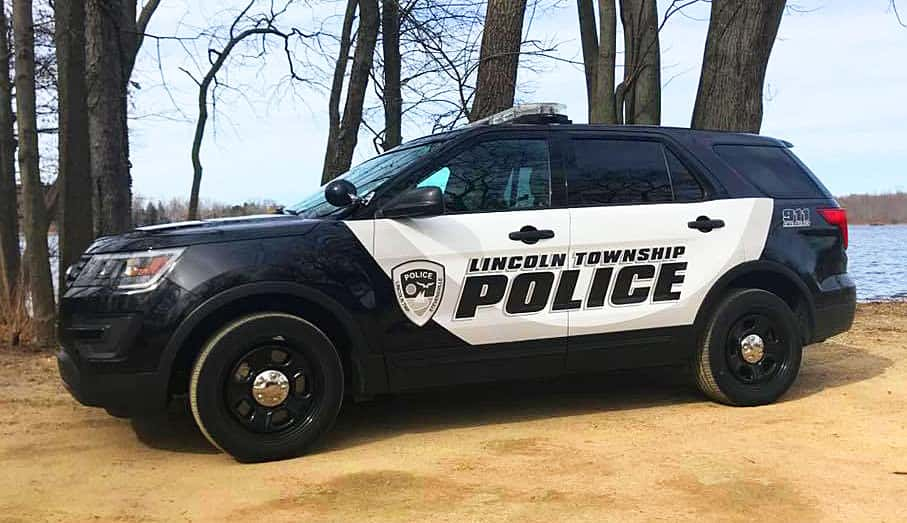 Lincoln Township Police are reporting they have identified the people responsible for a midnight raid by robbers who struck the Stevensville Meijer store a week ago, but they're offering up little else on the case as their investigation continues.
Authorities posted on the Lincoln Township Police Department's Facebook fan page last night (Wednesday, December 26th) that "the suspects responsible for the armed robbery at Meijer have been identified," but then quickly added, "This is all the information that we can release at this point in the investigation as it is still ongoing." They suggested that a more detailed press release would be forthcoming in the near future, however when contacted today, Thursday, December 27th, officials said the release might not be ready until some time tomorrow.
The statement follows the incident in which four robbers hit the Stevensville Meijer store shortly after midnight on Wednesday, December 19th, stealing electronic items and more from the popular Red Arrow Highway supermarket.
Lincoln Township Police had asked for the public's help in tracking down the three men and a woman who waltzed into the store around 12:25 in the morning and started stealing numerous electronic items and other things from the store in the middle of the night. They did not say whether the positive identification had led to apprehension of the four, or whether the it was information from the public that resulted in their identities being confirmed.
The store, located at 5019 Red Arrow Highway just off of I-94 in Lincoln Township, called police to say that three black men and one woman were just helping themselves in the electronics department and elsewhere in the store when they were confronted by store employees. That was when one of the men pulled a handgun and pointed it directly at store employees before fleeing from the supermarket into the night.
Lincoln Township Police say the four were able to obtain numerous electronic items along with additional items, from Meijer, however the exact amount and value of the items was not revealed, and no surveillance photos or videos were ever disseminated to the public at large.
The black female in the group was wearing all pink clothing.
The Lincoln Township Police Department was assisted by St. Joseph Township Police Department, St. Joseph City Department of Public Safety and the Berrien County Sheriff's Office on the scene.
Authorities say there were no serious injuries reported and the incident remains under investigation. They continue to ask that anyone with information about the armed robbery contact the Lincoln Township Police Department at (269) 429-2444 or Michigan/Indiana Crime Stoppers at (800) 342-STOP.
Photo courtesy of Lincoln Township Police Department.