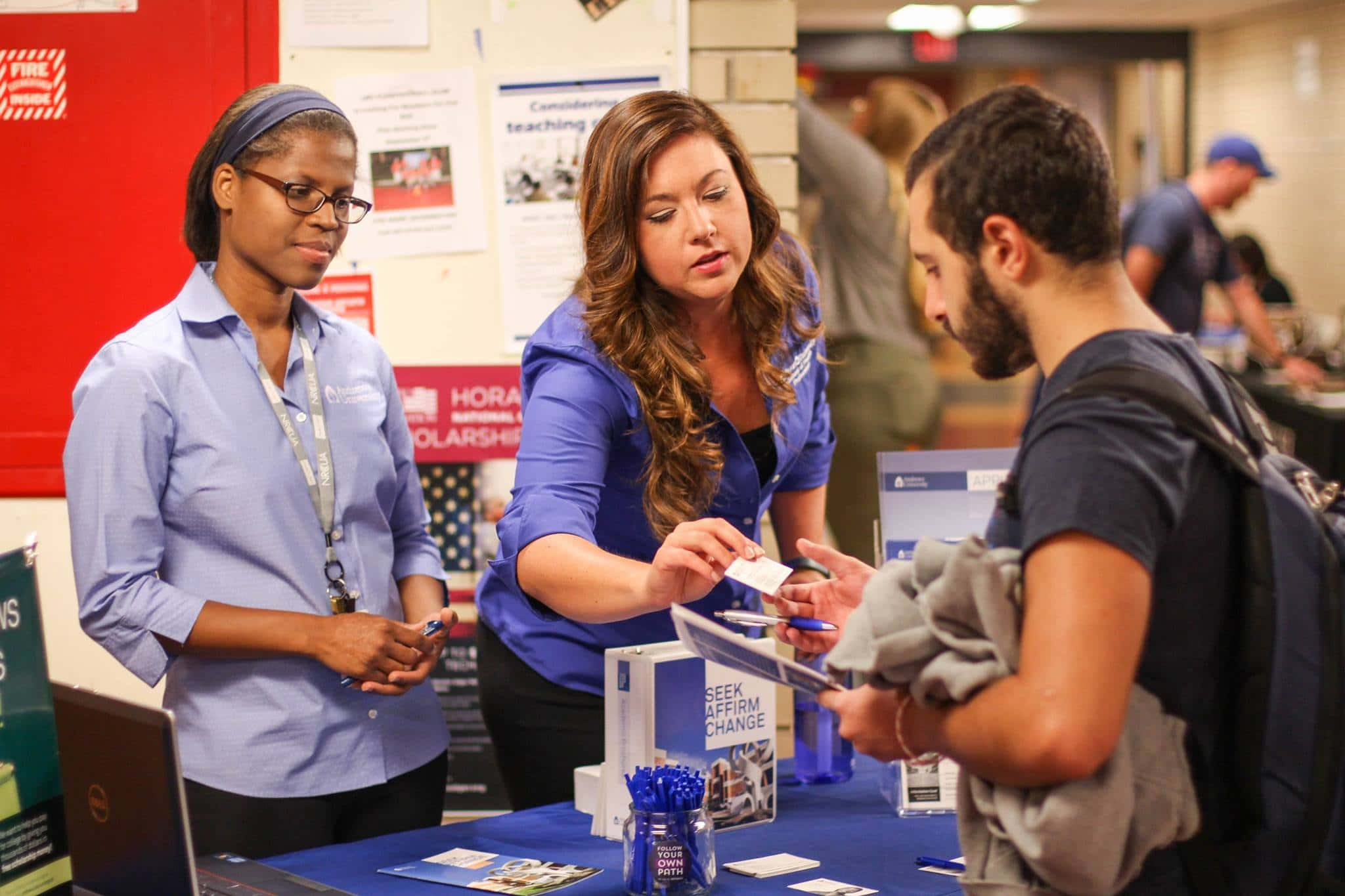 Whether you're an adult learner headed back to college to advance a new career or a traditional student just trying to figure out which route is best for you, personally…the upcoming Lake Michigan College Night could prove to be an invaluable experience that will be an eye-opener and a money-saver at one and the same time.
Lake Michigan College will host its annual College Night event next Monday, September 24, 2018, from 6 to 7:30 pm. High school students and their parents are invited to attend the free event to meet with representatives from numerous colleges and universities throughout the Midwest. Additionally, adult students returning to college or attending college for the first time as well as transferring students are also invited to attend.
Doug Schaffer is LMC's Vice President of Enrollment and Community Partnerships. He'll be the first to tell you, "It can take a lot of time to research and visit prospective colleges and universities. College Night makes it easy for high school students and others to get their questions answered and make an informed choice about which college they plan to attend."
Invited schools include:
Andrews University
Central Michigan University
The College for Creative Studies
Ferris State University
Grand Valley State University
Indiana University South Bend
Michigan State University
St. Mary's College
The University of Michigan
Western Michigan University
Lake Michigan College…and many more…
A financial aid workshop will also be conducted during the event, wherein attendees can learn about financial aid options and tips on how to complete the Free Application for Federal Student Aid (FAFSA) for the 2019-2020 academic year, which will be available starting October 1, 2018, at fafsa.gov.
The College Night event will be held in the Grand Upton Hall of The Mendel Center, which is located at the college's Benton Harbor campus. Visit online at the link below for more information.
http://www.lakemichigancollege.edu/collegenight
The photo accompanying this story on Moody on the Market.com is courtesy of Lake Michigan College and was taken during the 2016 College Night even on the Napier Campus.