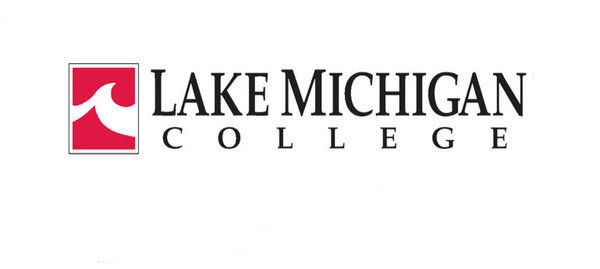 Lake Michigan College Trustees made their final cut today, leaving just one candidate as their new President. Dr. Trevor Kubatzke from Milwaukee Area Technical College was selected this morning to become the next President of Lake Michigan College.
College representatives will begin contract negotiations immediately, and anticipate Kubatzke will be able to begin his term this April. He will directly succeed President Emeritus, Dr. Robert P. Harrison, who will retire after almost eighteen years working for the college.
Dr. Trevor A. Kubatzke has more than two decades of leadership experience in higher education. He began his community college career at Upper Iowa University in Fayette, Iowa in 1995. He went on to hold a number of leadership roles at Lincoln Land Community College in Springfield, Illinois, including Associate Vice President of Enrollment Services; Interim Chief Information Officer; Assistant Vice President Admissions and Registrar; and Executive Director of the Eastern Region Education Center.
He has worked for Delta College in University Center, Michigan as Vice President for Student and Educational Services, and currently serves as Vice President of Student Services at Milwaukee Area Technical College, where he is responsible for ensuring that the voices of more than 40,000 students on four campuses are heard throughout all leadership levels. In addition to his community college experience, Kubatzke worked as a police officer in West Union, Iowa.
Kubatzke provides community service as a board member for the Hispanic Professionals of Greater Milwaukee, and is a member of the Milwaukee Power Squadron. He has also served on the Taylorville Community School District board and the Illinois School Board Association.
Kubatzke holds a Doctor of Philosophy in Education Administration in Community College Leadership from Walden University, a Master of Science in Education Administration from Missouri State and a Bachelor of Science in Agricultural Economics from the University of Wisconsin-Platteville.
LMC received 92 applications for the job, and had narrowed the list down from four initial finalists.
LMC board member, Mary Jo Tomasini, chaired the search committee. She says today, "We were blessed to have such a strong pool of candidates to choose from, which really validated LMC's reputation as a quality institution to be part of. The search process was open and transparent, with community and search committee members, students, staff and faculty contributing almost 200 submissions about who would be the best fit, and why. People have been incredibly thoughtful and dedicated to making our candidates feel welcome during their visits, and helping us make the best decision for LMC."
LMC Board Chair, Dr. Michael Lindley, said "Dr. Kubatzke brings a breadth and depth of experience to Lake Michigan College, and he has a sincere passion for student success. He's knowledgeable about the complexities and culture of a community college like ours, and understands the value of LMC's interconnectedness with business, K-12 and economic partners. We are confident he is a great fit for our college, and our community."