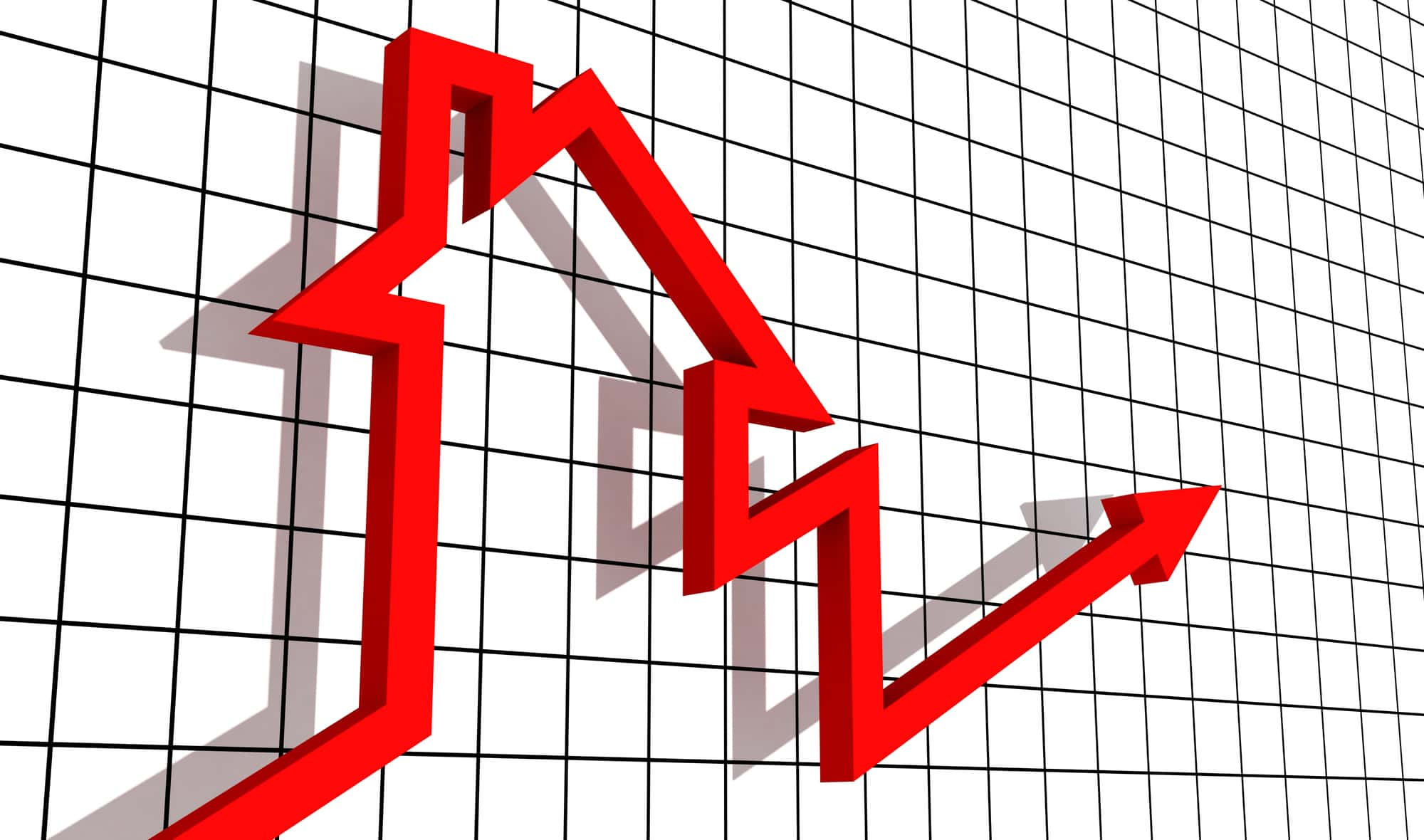 Just like the recent national hoops action, Realtors are happy to see a bit of a rebound, as the local housing market finally packed a little bounce in its step last month after a "dismal start to the year in January." That's the thumbnail sketch for the Southwest Michigan real estate picture as released this afternoon by Association Executive Alan Jeffries of the Southwestern Michigan Association of Realtors, Inc.
Jeffries says, "In February, the SWMI housing market began to warm up after a dismal start to the year in January. The number of houses sold in February bounced up to 235 from 175 sold in January for a 34-percent increase." He goes on to say, "In the year-over-year comparison back to 2006, February 2019 was the highest sales overall which included a 28-percent increase over February 2018 (235 vs. 184). Year-to-date, February sales were up 10-percent over February 2018 (410 vs. 374)."
The total dollar volume also followed the same bounce back as housing sales in February. The total dollar volume of $46,866,871 in February 2019, was 34-percent higher than in January ($34,848,017) and 29-percent higher than the $36,318,279 volume in February 2018. The total dollar volume in February 2019 was also the highest recorded when comparing previous February numbers in the year-over-year comparison. Year-to-date, February total dollar volume was up 7-percent ($81,714,888 vs $76,396,204) and was the highest in the year-over-year comparison.
The average selling price in February 2019 was $ 199,433 compared to $197,381 in February 2018 for a modest 1-percent increase. The average selling price was the highest in a month of February in the year-over-year comparison year-to-date, as the average selling price was up 7-percent ($199,304 vs. $204,267).
The median selling price in February 2019 increased 5-percent to $140,000 from $133,250 in February 2018. Year-to-date, the median selling price decreased 3-percent ($139,450 vs. $ 144,250).
The median price is the price at which 50% of the homes sold were above that price and 50% were below.
Jeffries adds, "The inventory of houses for sale dropped 6-percent from February 2018. In almost a three county area, there were just 1,229 houses for sale at the end of February compared to 1,313 in February 2018. The market had just 4.8-months supply of houses for buyers. For comparison, in February 2009 there were 3,099 houses for sale."
The number of bank-owned or foreclosed homes as a percentage of all transactions dropped to a record low 6-percent in February. The previous low percentage was 13-percent in February of 2017.  The highest percentage in February was 75-percent in 2009.
Locally, the mortgage rate was 4.573 in January and did not change in February. Last year in February, the rate was 4.53. Nationally, the Freddie Mac mortgage rate in February was 4.35 down from 4.46 in January for a 30-year conventional mortgage.
According to the National Association of Realtors, existing-home sales in the nation rebounded strongly in February, experiencing the largest month-over-month gain since December 2015. Three of the four major U.S. regions saw sales gains, while the Northeast remained unchanged from last month.
Total existing-home sales, which are completed transactions that include single-family homes, townhomes, condominiums and co-ops, shot up 11.8-percent from January to a seasonally adjusted annual rate of 5.51 million in February. However, sales are down 1.8-percent from a year ago (5.61 million in February 2018).
Lawrence Yun, National Association of Realtors Chief Economist, credited a number of aspects to the jump in February sales, saying, "A powerful combination of lower mortgage rates, more inventory, rising income and higher consumer confidence is driving the sales rebound."
The median existing-home price for all housing types in February was $249,500, up 3.6-percent from February 2018 ($240,800). February's price increase marks the 84th straight month of year-over-year gains.
Regionally, existing-home sales in the Midwest rose 9.5-percent from last month to an annual rate of 1.27 million, roughly even to February 2018 levels. The median price in the Midwest was $188,800, which is up 5.4-percent from last year.
First-time buyers were 32-percent of sales in February, up from last month and a year ago (both 29-percent). NAR's 2018 Profile of Home Buyers and Sellers revealed that the annual share of first-time buyers was 33-percent.
All-cash sales accounted for 23-percent of transactions in February, equal to January's percentage, but marginally down from a year ago (24-percent). Individual investors, who account for many cash sales, purchased 16-percent of homes in February, identical to January's 16-percent, but a tick up from a year ago (15-percent).
Nationally, the total housing inventory at the end of February increased to 1.63 million, up from 1.59 million existing homes available for sale in January, a 3.2-percent increase from 1.58 million a year ago. Unsold inventory is at a 3.5-month supply at the current sales pace, down from 3.9 months in January but up from 3.4 months in February 2018.
Yun says, "It is very welcoming to see more inventory showing up in the market," adding, "Consumer foot traffic consequently is rising as measured by the opening rate of SentriLock key boxes."
NAR's SentriLock data, for key access to unlock a home, was measurably higher in January and February compared to the second half of 2018.
Yun, who has called for more inventory over the course of 2018, says the market would benefit greatly in 2019 with additional new housing, noting, "For sustained growth, significant construction of moderately priced-homes is still needed. More construction will help boost local economies and more home sales will help lessen wealth inequality as more households can enjoy in housing wealth gains." A typical homeowner accumulated an estimated $8,700 in housing equity over the past 12 months and $21,300 over the past 24 months.
John Smaby, a second generation Realtor from Edina, Minnesota, and broker at Edina Realty serves as President of the National Association of Realtors. He says, "We're very happy to see homebuyers returning to the market, as the beginning of Spring represents a prime time to purchase a new home," and adds, "Potential buyers and sellers should seek out a local Realtor to stay abreast of the market and take advantage of the various housing benefits that are currently being extended during housing transactions."
The numbers reported for local sales include residential property in Berrien, Cass and the westerly 2/3rds of Van Buren counties and should not be used to determine the market value of any individual property.  If you want to know the market value of your property, you should contact your local Realtor.
The Southwestern Michigan Association of Realtors, Inc. is a professional trade association for real estate licensees who are members of the National Association of Realtors and ancillary service providers for the real estate industry in Berrien, Cass and Van Buren Counties.  The Association can be contacted at 269-983-6375 or through their website at www.swmar.com.