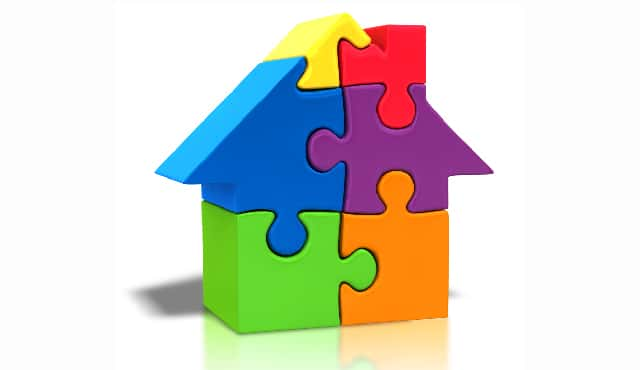 "Three remarkable years in a row." That's how Association Executive Alan Jeffries from the Southwestern Michigan Association of Realtors characterizes the recent performance of the housing market in Michigan's Great Southwest. While 2018 failed to surpass the previous year's volume of houses sold, it did establish new records on several fronts.
Pointing to the three remarkable years, Jeffries says, "At the end of 2016, we set a new peak year for sales, total dollar volume and average and median selling prices. The previous peak year was 2006 in year-over-year comparison. Then the market in 2017 finished by outpacing 2016 even with a shrinking inventory of houses for sale." However, he notes, "When 2018 ended, it did not surpass 2017 in the number of houses sold but did set records for total dollar volume and selling prices."
Looking at the bright side, Jeffries tells us, "Starting in May, the housing market had six months of sales with over 300 houses sold in a month; ranging from 324 to 390. Also notable, in May the average selling price set an all-time record at $256,923 and in November the median selling price reached $178,250."
The inventory of houses sold dwindled to 1,295 at the end of 2018 compared to 1,365 in 2017. So at the end of 2018 there was 5.1-months supply of houses for sale. In 2017 the inventory based on sales reached an all-time low at 4.4-months supply of houses for sale. That inventory of houses for sale stretches over Berrien, Cass and the westerly 2/3rds of Van Buren counties. By way of perspective, the inventory in 2010 was 2,733 which provided 12.7-months supply of houses for sale.
The number of houses sold in 2018 was 3,591 compared to 3,733 in 2017 for a 4-percent decrease. For the month of December, 269 houses were sold versus 272 in December 2017 which represents a 1-percent decline.
The total dollar volume in 2018 increased by 3-percent over 2017 ($839,392,514 vs. $811,829, 286).  Comparing December 2018 to December 2017, the total dollar volume also was up less than 1-percent ($62,983,647 vs. $62,956,495).
The average selling price in 2018 increased to $233,748 from $217,473 in 2017 for a 7-percent rise.  In December 2018, the average selling price grew by 1-percent from December 2017 ($234,139 vs. $231,457).
The 2018, median selling price rose 6-percent to $165,000 from $155,000 in 2017. In December 2018, the median selling price was $163,900 which was a 3-percent increase over the December 2017 median selling price of $160,000.
The median price is the price at which 50% of the homes sold were above that price and 50% were below.
In all of 2018, there were 10 months (March – December) when the number of bank-owned or foreclosed homes as a percentage of all transactions in the market ranged from 4-to-8 percent. In January the percentage was 10.5-percent and in February it peaked at 16-percent.
Locally, the mortgage rate in December dropped to 4.718 from 5.017 in November. In December 2017, the rate was 4.075.  Nationally, the Freddie Mac mortgage rate in December dropped to 4.55 from 4.81 in November 2018.
According to the National Association of Realtors, after two consecutive months of increases, existing-home sales nationally declined in the month of December. None of the four major U.S. regions saw a gain in sales activity last month.
Total existing-home sales, which are completed transactions that include single-family homes, townhomes, condominiums and co-ops, decreased 6.4-percent from November to a seasonally adjusted rate of 4.99 million in December. Sales are now down 10.3-percent from a year ago (5.56 million in December 2017).
Lawrence Yun is Chief Economist for the National Association of Realtors. He says current housing numbers are partly a result of higher interest rates during much of 2018, noting, "The housing market is obviously very sensitive to mortgage rates. Softer sales in December reflected consumer search processes and contract signing activity in previous months when mortgage rates were higher than today. Now, with mortgage rates lower, some revival in home sales is expected going into spring."
The median existing-home price for all housing types in December was $253,600, up 2.9-percent from December 2017 ($246,500). December's price increase marks the 82nd straight month of year-over-year gains.
Regionally, existing-home sales in the Midwest fell 11.2-percent from last month to an annual rate of 1.19 million in December, down 10.5-percent overall from a year ago. The median price in the Midwest was $191,300, unchanged from last year.
First-time buyers were responsible for 32-percent of sales in December, down from last month (33-percent). The National Association of Realtors' 2018 Profile of Home Buyers and Sellers revealed that the annual share of first-time buyers was 33-percent.
All-cash sales accounted for 22-percent of transactions in December, up from November and a year ago (21- and 20-percent, respectively). Individual investors, who account for many cash sales, purchased 13-percent of homes in December, the same as November but down from a year ago (16-percent).
Nationally, the total housing inventory at the end of December decreased to 1.55 million, down from 1.74 million existing homes available for sale in November, but represents an increase from 1.46 million a year ago. Unsold inventory is at a 3.7-month supply at the current sales pace, down from 3.9 last month and up from 3.2 months a year ago.
Yun points out that, "Several consecutive months of rising inventory is a positive development for consumers and could lead to slower home price appreciation," cautioning, "But there is still a lack of adequate inventory on the lower-priced points and too many in upper-priced points."
The numbers reported for local sales include residential property in Berrien, Cass and the westerly 2/3rds of Van Buren counties and should not be used to determine the market value of any individual property.  If you want to know the market value of your property, you are encouraged to contact your local Realtor.