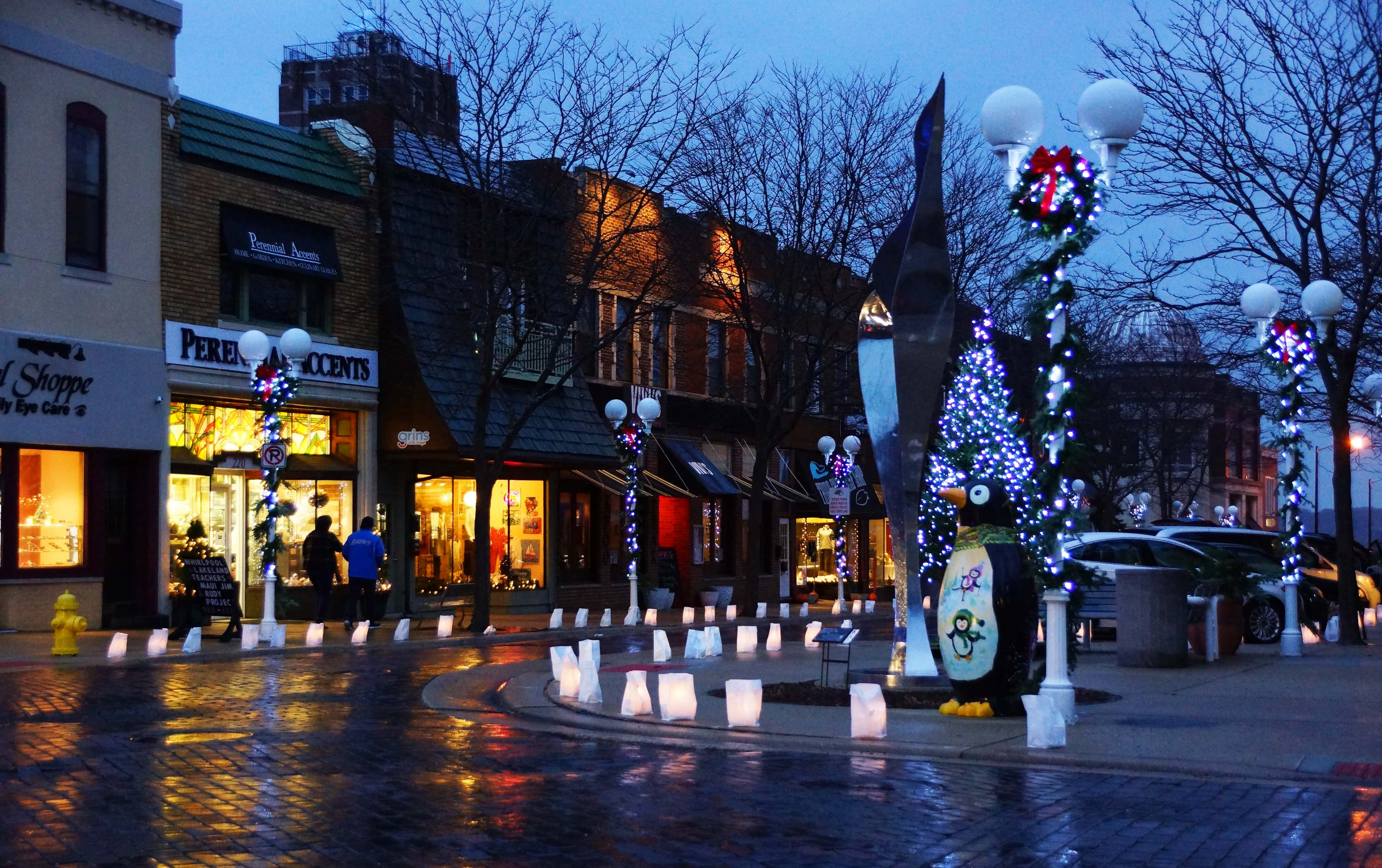 It's consistently one of the biggest nights of the year for the merchants of downtown St. Joseph and has become far and away a traditional favorite for those who venture into the central business district to enjoy the amazingly warm glow of hundreds of luminary candles lining the streets of downtown to officially launch the holiday season.
St. Joseph Today has been working for months to prepare for another great showcase along the brick lined streets of the Victorian-era architecture that reigns in downtown St. Joseph, and it all happens this Friday night, November 16th from dusk until 9pm.
The 24th Annual Luminary Festival, sponsored by The Boulevard Inn & Bistro, creates a joyful atmosphere for all ages to enjoy refreshments, special prices and gift ideas galore from participating restaurants and shopkeepers.
St. Joseph Today's Executive Director Amy Zapal says, "All ages are invited to head downtown for this festive event," and reminds everyone, "Whether you're looking to enjoy a delicious cup of hot chocolate, grab a sweet treat, or get a jump start on your holiday gift shopping it's a great way to kick off the holiday season."
Festival participants and sustaining sponsors include:
221 Main
Alley Cuts
Baroda Founders
Caffe Tosi
Chartreuse
DK Boutique
Friends by Design
FuzzyButz
G&M Variety
Gallery on the Alley
Grins of St. Joseph
Lana's Boutique
Lazy Ballerina Winery
Lazy Daisy
Moxie's Boutique
Oh My Darlings
Olive Cart
PurelyMichigan
Re-Imagine
ReVive Spa
State Street Stuff
The Boulevard Inn & Bistro
The Candlestick Maker
Third Coast Surf Shop
Wanderlust Outfitters
Waterfront Framing
Whitcomb
White Pine Winery
Zion UCC
A variety of participants will host businesses and/or offer specials. For example:
Wanderlust Outfitters will feature a preview of their Black Friday sales
White Pine Winery will offer mulled wine samples
Third Coast Surf Shop will host North Pier Brewing and North Shore Inn
ReVive Spa will host Sister Lakes Brewing, watercolor artist Dori Beth Josimovich and Full Circle Café
Zapal says that Luminary Festival is the kick off to holiday shopping and that many downtown businesses will offer free gift wrapping throughout the holiday season. She notes, "Shopping locally is a great way to get unique and special gifts for everyone on your list while supporting our local businesses and community. Additionally, everyone is encouraged to join us on Saturday, November 24th for Small Business Saturday for additional specials."