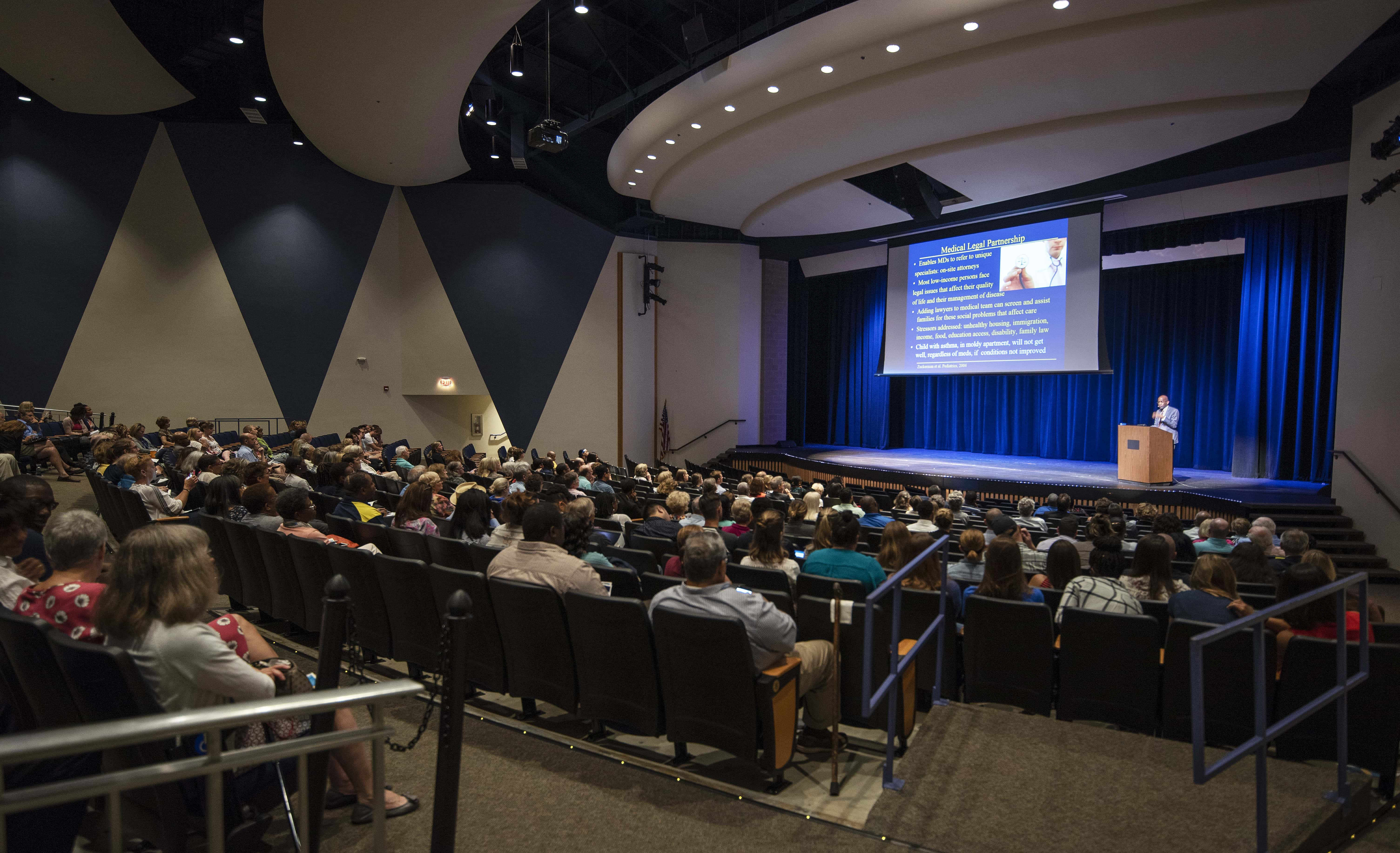 The mission of Spectrum Health Lakeland's Community Grand Rounds speaker series just got a tremendous quarter-million-dollar boost from the nation's largest philanthropic entity focused solely on health.
Word has come that the Robert Wood Johnson Foundation, which is the United States' largest philanthropy focused solely on the issue of health, has awarded a $250,000 grant in support of Community Grand Rounds: Healing the Trauma of Racism, the speaker series hosted by Spectrum Health Lakeland.
Launched in 2018, Community Grand Rounds features local and nationally recognized speakers who address issues of structural racism, health equity, and population health. The grant will support leadership development and evaluation of the program, which also engages the community in a dialogue on the impact of racism on health inequities.
Dr. Lynn Todman, PhD, and Executive Director of Population Health for Spectrum Health Lakeland, says, "This grant enables us to evaluate Community Grand Rounds more effectively," and adds, "It also makes it possible for us to cultivate local leadership which is essential for building a culture of health in Southwest Michigan. Using what we learn, we will develop ways to create meaningful solutions to the inequities our communities are facing."
Dr. Kay Felix, Managing Director of the Robert Wood Johnson Foundation says, "We are thrilled to be able to support the learning that this community dialogue promises."
In addition to her work with Lakeland, Dr. Todman was appointed a Culture of Health Leader by the foundation in 2018. In that capacity, she will spend three years receiving leadership training that will help her create a health system/community action plan to narrow health inequities in the region.
Community Grand Rounds is a collaborative effort between Spectrum Health Lakeland and The Todman Family Foundation. For more information, including a complete list of upcoming events, you can click this link online:  http://www.spectrumhealthlakeland.org/cgr