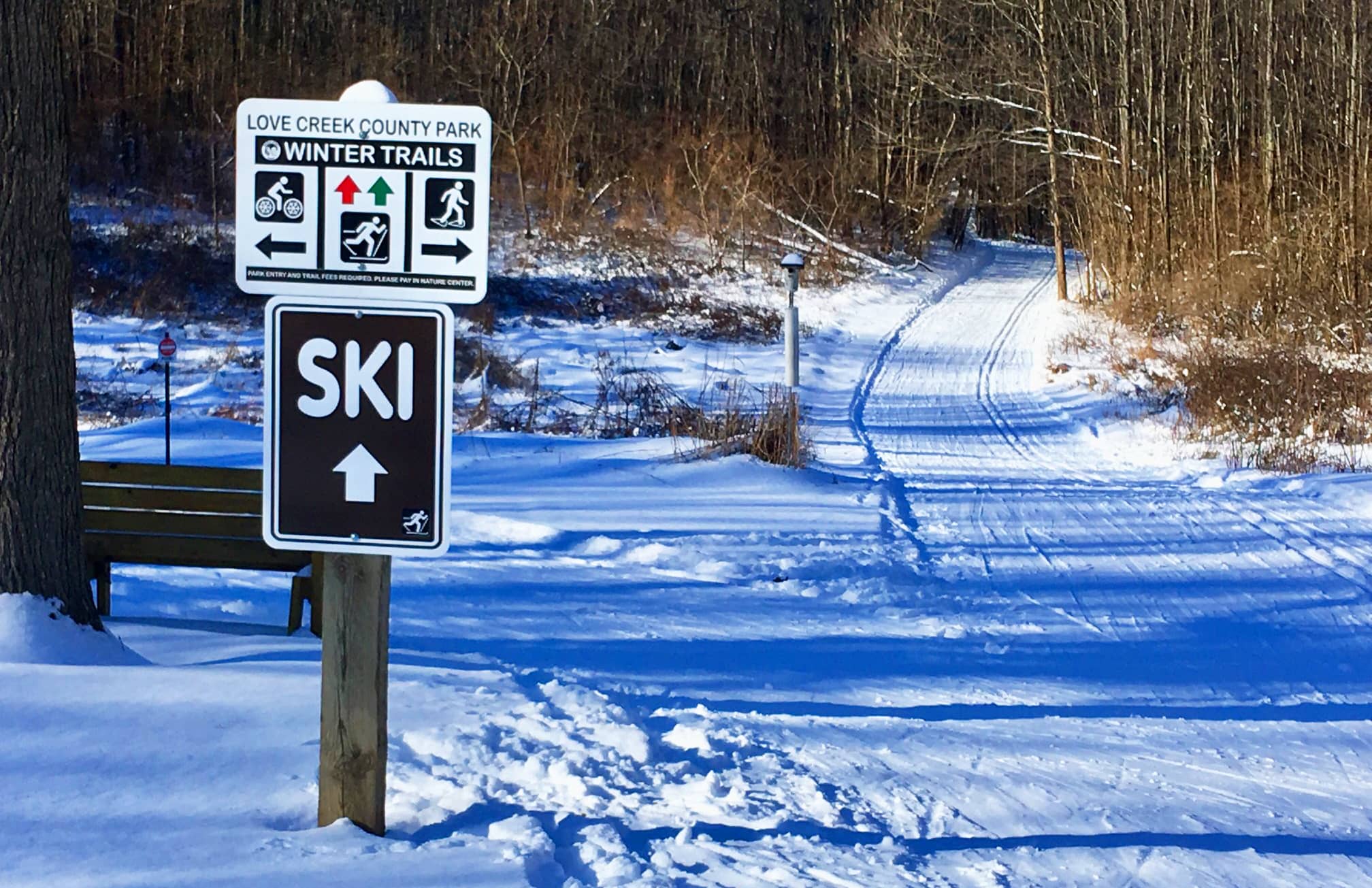 While there's no promise that today's forecast for a Winter Storm Warning will deliver the potential 8-inches of lake effect snow projected to fall in the area, the folks at Berrien County's Love Creek County Park, located in Berrien Center are be anxiously awaiting snow for the upcoming cross-country skiing season.
This year Berrien County Parks crew members have an additional reason to get excited about the white stuff – with two very generous donations earlier in the year that have enabled the park to acquire all new ski equipment.
Parks Director Brian Bailey says, "Without the continued generosity of the Bitzer Family Fund, it would simply not be possible for Berrien County Parks to acquire such high quality, brand new cross-country ski equipment. Their support of our ski program here at Love Creek is remarkable and we are extremely grateful."
In addition, the Bike Michiana Coalition (BMC) has also afforded new opportunities to make positive impacts on what Love Creek County Park has to offer. BMC hosted the Love Biketober Fest event in 2019 with some of the proceeds going back into Love Creek County Park. Although the park was unable to work with BMC this year for the event due to the pandemic, Love Creek County Park is still reaping the benefits of the incredible work that coalition and several other volunteers were able to put forth during last year's event. Their donation with funds raised during that event is outstanding and Bailey says, "It is exciting to see the donation used for continued, quality cross-country skiing."
Now, all we need is the actual arrival of snow to get the season off and racing.
The photo of one of the Love Creek ski trails accompanying this story on Moody on the Market is courtesy of Love Creek County Park.