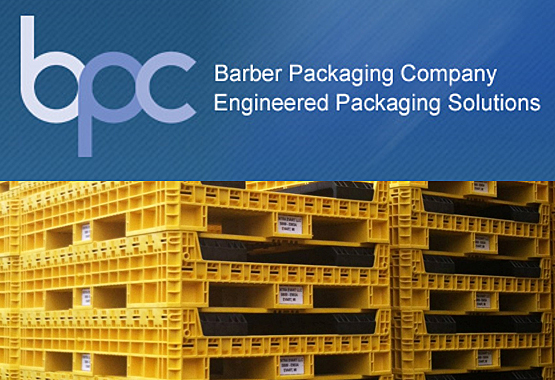 One of the most agile Michigan manufacturers during the pandemic not only averted tragedy by rapidly pivoting to a highly successful conversion of their manufacturing facility in Van Buren County, they have just announced a major expansion that will create up to 20 new jobs in the region going forward.
On the heels of their extremely successful conversion to craft one million face shields for the medical community during the coronavirus pandemic, Barber Packaging is announcing a major growth project in Van Buren County.
The Bangor-based packaging company has experienced steady growth over the last 30 years leading up to this expansion project. In 2018 they opened a 15,000 sq. ft. facility in Paw Paw, which they now plan to relocate to a 36,000 square foot 6-acre site near their headquarters in Bangor.
That expansion will house production and warehousing for both their new Protective Products Division, as well as their traditional core product line of industrial packaging. The expansion is on the fast track and expected to open in the fall of 2020.
Barber Packaging President, Luke Barber, says, "We have been on a steady growth trajectory for the last few years and we feel our strategic location between Detroit and Chicago, the skilled local workforce that is available along with our proximity to major transportation infrastructure makes Van Buren County the ideal place to grow our business." He adds, "Market Van Buren has been instrumental in helping us to recognize the benefits of expanding here in Van Buren County, and we see them as a key partner in building long-term stability for our future, and for the future of those residents and businesses who call Van Buren County home."
During the initial stages of the pandemic Barber worked closely with Market Van Buren to identify critical needs in the medical industry, and was subsequently partnered with the Pure Michigan Business Connect program to drive new orders. Barber says Market Van Buren was instrumental in the process of connecting their manufacturing resources to the need for PPE at the state level.
Market Van Buren Executive Director Zach Morris thanked Barber for his leadership during some tough times, and willingness to help build an ecosystem for growth and development, saying,  "Luke's efforts not only create job opportunities for local residents but helped build the local tax base and change lives in a meaningful way." Morris adds, "We are excited to support Barber Packaging in its' growth and think this is another example of the excellent business climate we are creating in Van Buren County through strong private-public partnerships. We are seeing the fruits of our labor over the past few years in bringing people together and identifying opportunities."
Market Van Buren, a subsidiary of Kinexus Group, is an economic development organization dedicated to the advancement of economic growth in Van Buren County. The organization was formed to bring the public and private sectors together to advance the economic interests of Van Buren county. For more information, you can "like" Market Van Buren on Facebook or visit online at: http://www.MarketVanBuren.org
Kinexus Group is an organization that invests its time and resources into inspiring positive economic change one individual, one business, and one community at a time. For more information, visit online at http://www.Kinexus.org follow along on Twitter @KinexusGroup or "like" them on Facebook @KinexusGroup.