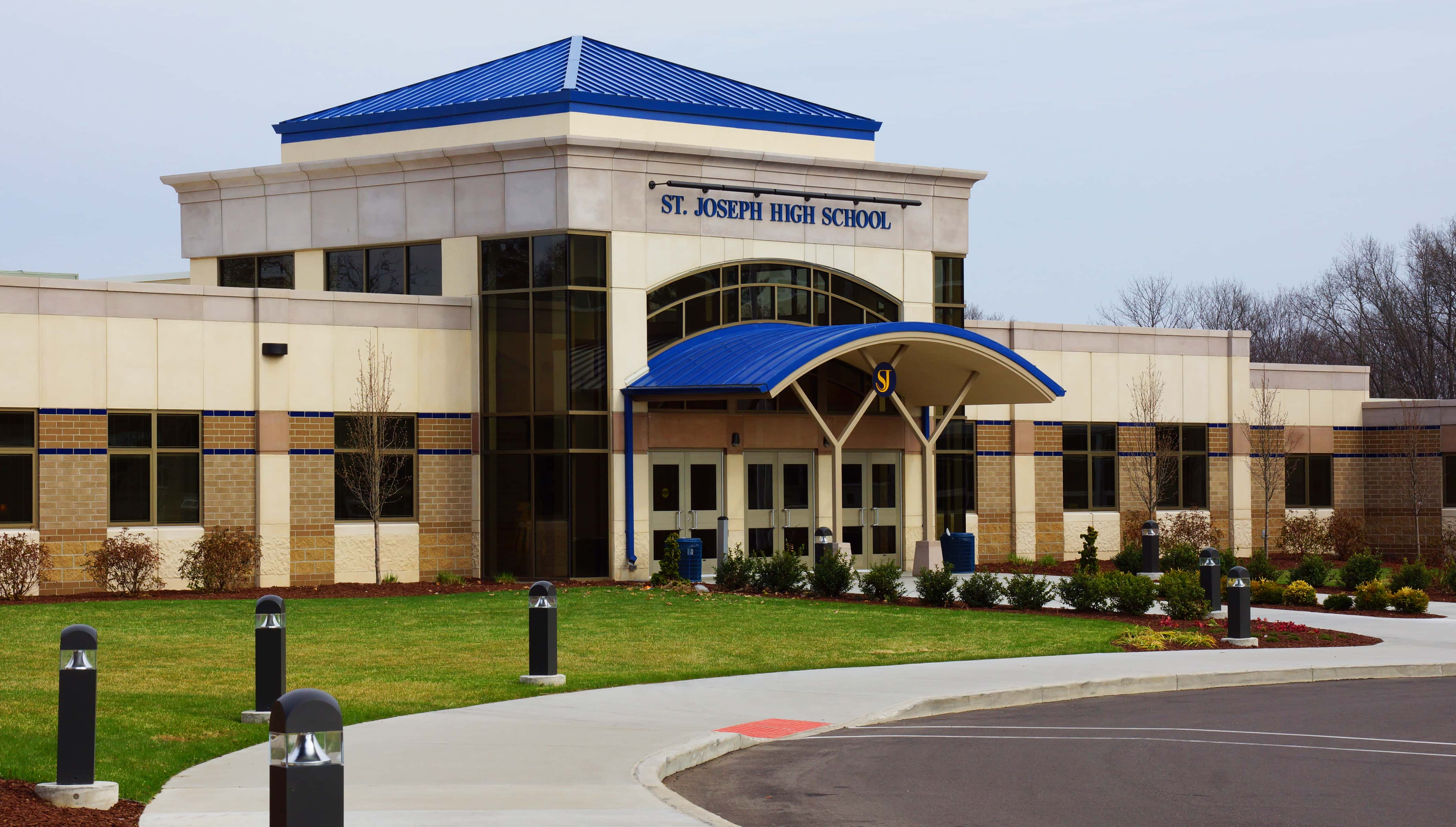 There are smiles aplenty in the wake of the new US News & World Report publication ranking more than 23,000 schools across the nation, and placing St. Joseph High School at 59th out of the 1,040 high schools in the entire state. That also places them higher than any other high school in the region according to school officials who shared the news today.
Kelly Gaideski is Director of Curriculum & Instruction for St. Joseph High. She says, "We are really proud of the 2019 ranking of St. Joseph High School by US News and World Report — our teachers, districtwide, are focused on meeting the needs of all of our students and helping them to grow as learners. This ranking reflects that commitment from kindergarten through high school!" Gaideski adds, "It is a reflection of the high quality instruction in our classrooms and a reflection of our staff caring deeply about our students."
US News & World Report ranked more than 23,000 schools nationwide based on criteria that is new for this year, including:
College readiness, based on the proportions of 12th-grade students who took and passed Advanced Placement and/or International Baccalaureate exams.
College curriculum breadth, based on proportions of 12th-grade students who took and passed AP and/or IB exams in multiple content areas.
Math and reading proficiency, based on student performance on state-required tests.
Math and reading performance, based on whether performance on state assessments exceeded expectations given the school's proportion of underserved students.
Underserved student performance, based on how black, Hispanic and low-income students performed on state assessments compared with those who are not underserved in the state.
Graduation rates, based on the proportion of students who entered ninth grade in 2012-2013 and graduated four years later.
St. Joe's 59th place ranking in Michigan puts them at #1,706 for the nation. Here are the other local high schools that made it into the Top 100 (with their national ranking in parentheses afterward):
64th — Lakeshore High School in Stevensville (1,854)
81st — New Buffalo High School (2,217)
85th — Mattawan High School (2,314)
91st — Saugatuck High School (2,476)
Bridgman High School fell just outside of the Top 100 at #110 which places them 2,967th on the national list. You can search for other high schools in the state by clicking the link below: