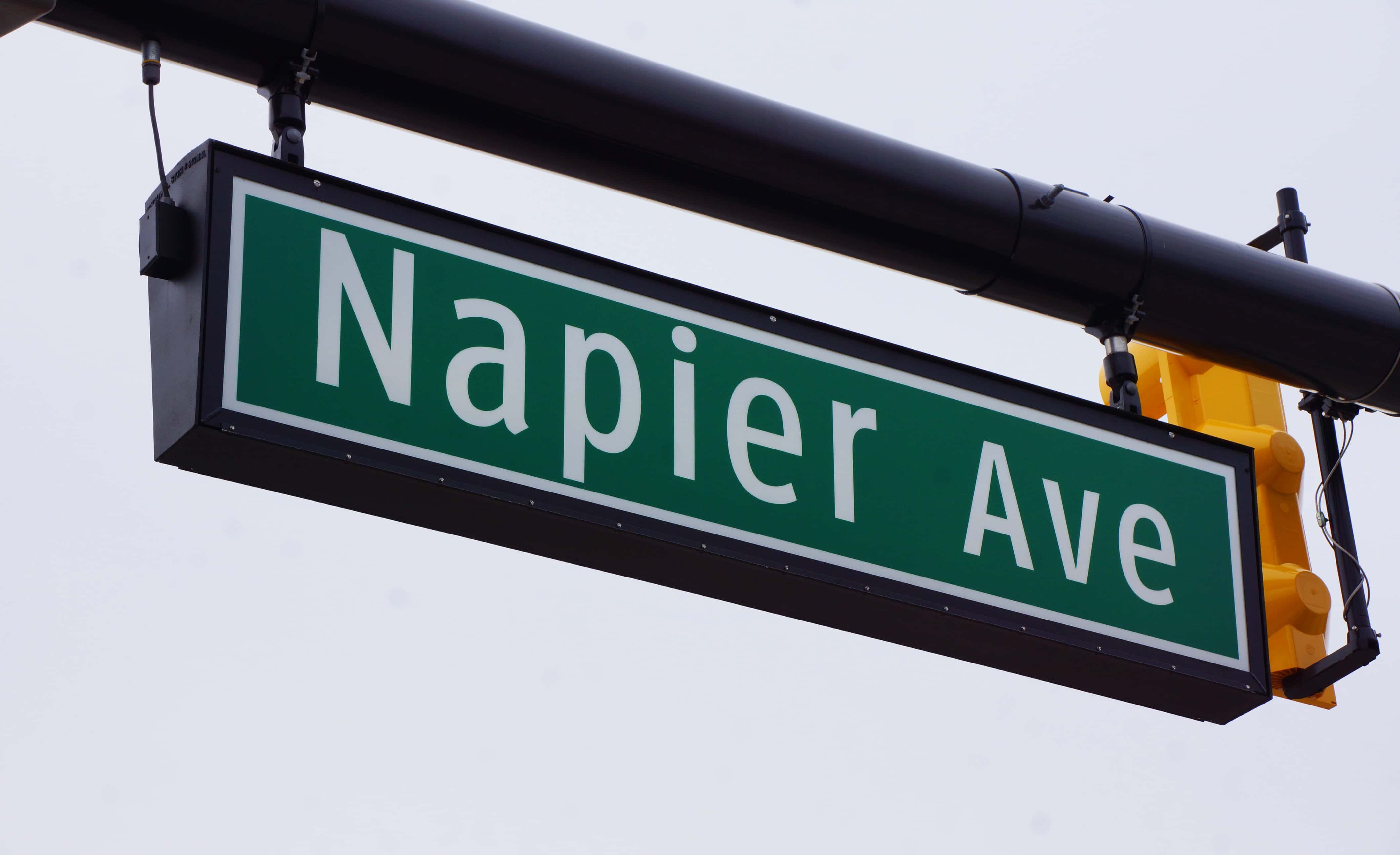 One of the most heavily traveled roads in Berrien County will begin major construction projects next week which will severely limit your travels, forcing detours for up to a month in some cases. If you regularly use Napier Avenue, between the St. Joe River and the Fairplain Plaza on M-139, read on for details.
The Berrien County Road Department has announced two projects beginning Monday, July 6th, on two projects along Napier in St. Joseph Township and Benton Township.
The projects affecting traffic include roadwork from the St. Joseph River Bridge to Colfax Avenue and a water project from Colfax Avenue to M-139.
The Benton Township Water Project along Napier from Colfax Avenue to M-139 will close Napier to all through traffic starting July 6th through approximately July 15th.  No through traffic will be permitted on Napier between Colfax Avenue and M-139. All through traffic must seek alternative routes or use the established detour route. Napier at M-139 will only be open for local traffic accessing properties that are located between M-139 and Colfax. The detour is from M-139 to Nickerson Avenue to Colfax.
The road project will affect Napier Avenue from the St Joseph River Bridge to Colfax Avenue as the roadway receives a 2" mill and fill process. There will be traffic restrictions during construction, wherein Napier Avenue will have just one lane of traffic going in each direction between Langley Avenue and Colfax Avenue beginning Monday, July 6th. That project is estimated to take approximately four weeks to complete, so expect possible travel delays.
The Berrien County Road Department asks you to remember to reduce speeds when traveling through work zones, and watch out for construction workers and equipment. To see the map of both projects, click the link:  Napier-Road-Projects-2020