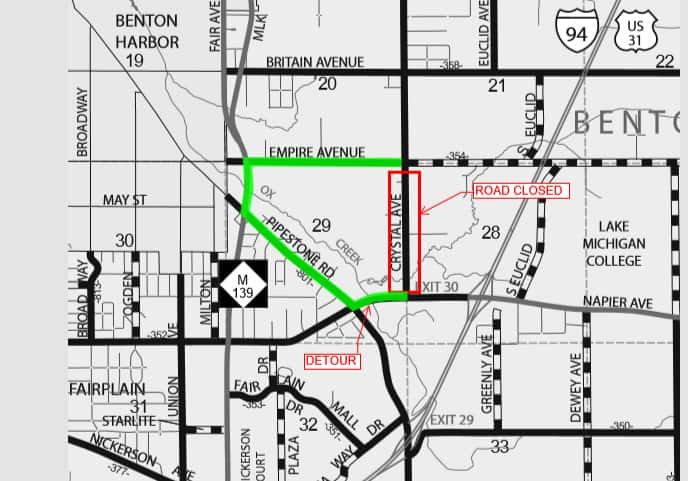 If you have business on around around Crystal Avenue in Benton Charter Township here's a major league heads up for you. A major part of the road will be closed for the next two weeks beginning on Monday to accomplish much needed water main work.
Michael Juengling, the Traffic Safety Supervisor for the Berrien County Road Department says that Crystal will be closed from Napier to Empire for that water main work beginning next Monday, November 19th and will take two weeks to finish.
A signed detour route will appear on Napier Avenue, Pipestone Road, M-139 and on Empire Avenue throughout the construction period.
Juengling says that anyone seeking additional project information should reach out to Benton Township. The map provided by the Berrien County Road Department is included in this story on Moody on the Market.
If you know of anyone who routinely travels that route to reach businesses, family, churches or other destinations be sure to share the information with them, because the detour route is a larger than an ordinary block.