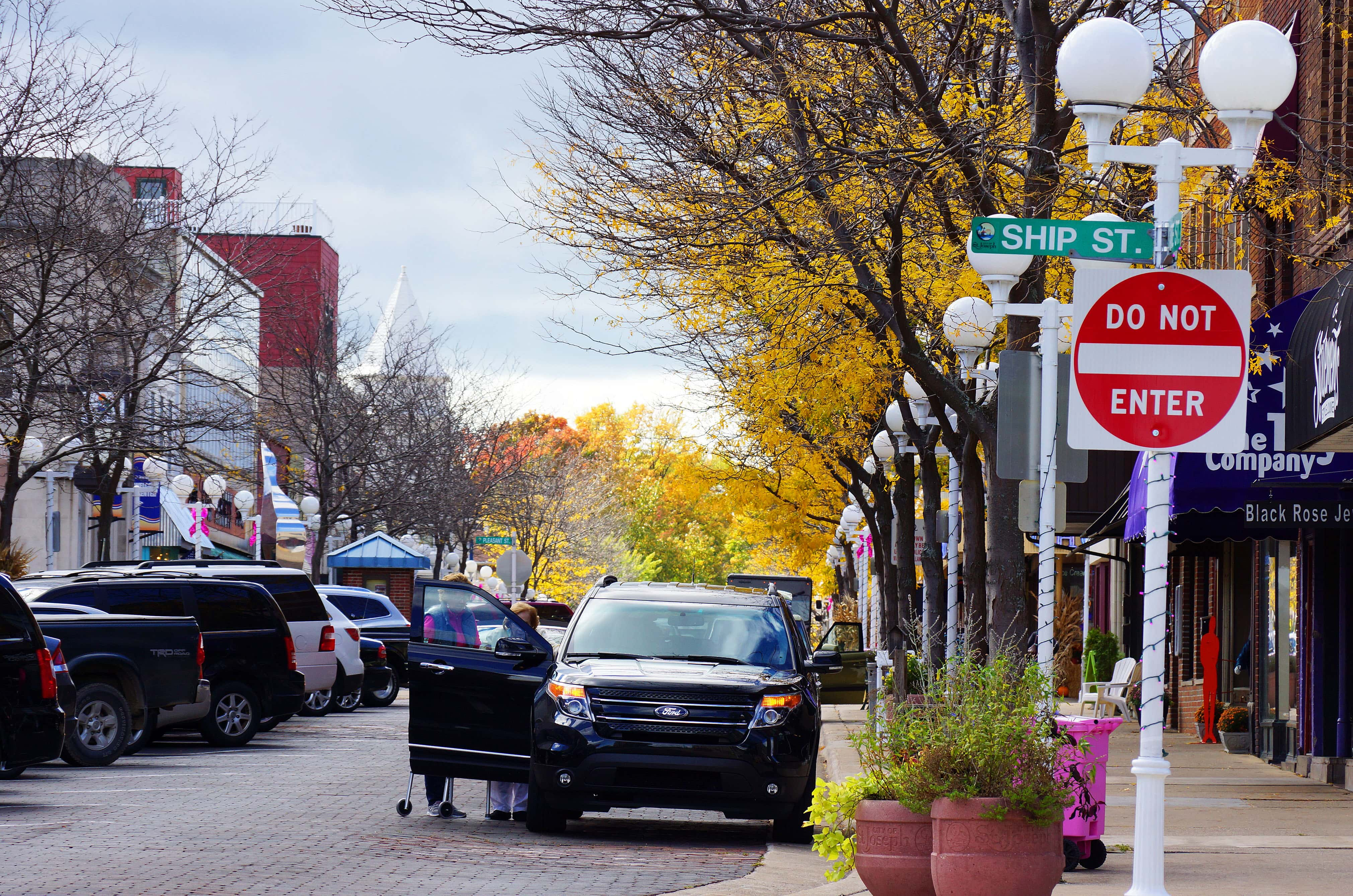 Winter has already brought a wildly successful Winter Beer Fest, a burgeoning Chili Tour and yet another Magical Ice Festival to downtown St. Joseph, but if you think all the fun is over until summer returns, you run the risk of missing out on a strong shot of spring fever early next month.
The powerhouse team of St. Joseph Today who continues to bring top notch events to the community's central business district in Michigan's Great Southwest invites everyone to their forthcoming Spring Ahead weekend.
On Saturday, March 2nd you can stroll downtown and enjoy March Mannequins sponsored by The Boulevard Inn & Bistro, Edgewater Bank, and the Southwestern Michigan Tourist Council. During that newly time-shifted event, dozens of community volunteers will pose stock still in participating store windows from 7 to 8:30 pm. This year's theme features Awkward Family Photos. The community was asked to submit their awkward family photos for the chance to have their photo featured in a downtown window. If you haven't submitted your photo yet, there's still a chance to submit it via email to info@stjoetoday.com by 5pm this Friday, February 8th.
Additional weekend fun during the Spring Forward event includes the Build Your Way Around Town LEGO Big City Build at the Shadowland on Silver Beach Ballroom from March 1st-to-3rd. That's where you'll get the chance to view spectacular cityscapes featuring multiple trains built by professional builders from the Western Michigan LEGO Train Club. That event also is free and open to the public. For a complete schedule of Build Your Way Around Town events held throughout the month of March visit buildyourwayaroundtown.com.
Amy Zapal, Executive Director at St. Joseph Today, says, "St. Joseph is a destination for year-round fun. In addition to many summer and fall events, winter and spring are also jam packed with fun for all ages. During your visit, explore our beautiful downtown! Grab a bite to eat at one of the mouthwatering restaurants, shop for one-of-a-kind merchandise featured in downtown shops, go wine and beer tasting at the local wineries and breweries, or visit one of our stunning beaches or walking trails—there is something for everyone, at every time of the year."
For more information on the Spring Ahead weekend click this link:  http://stjoetoday.com
St. Joseph Today is a membership-based 501(c)(3) nonprofit organization dedicated to developing and promoting events and businesses in St. Joseph and its surrounding communities. For more information about these and other activities, contact St. Joseph Today at 269-985-1111 or visit stjoetoday.com or facebook.com/stjoetoday.