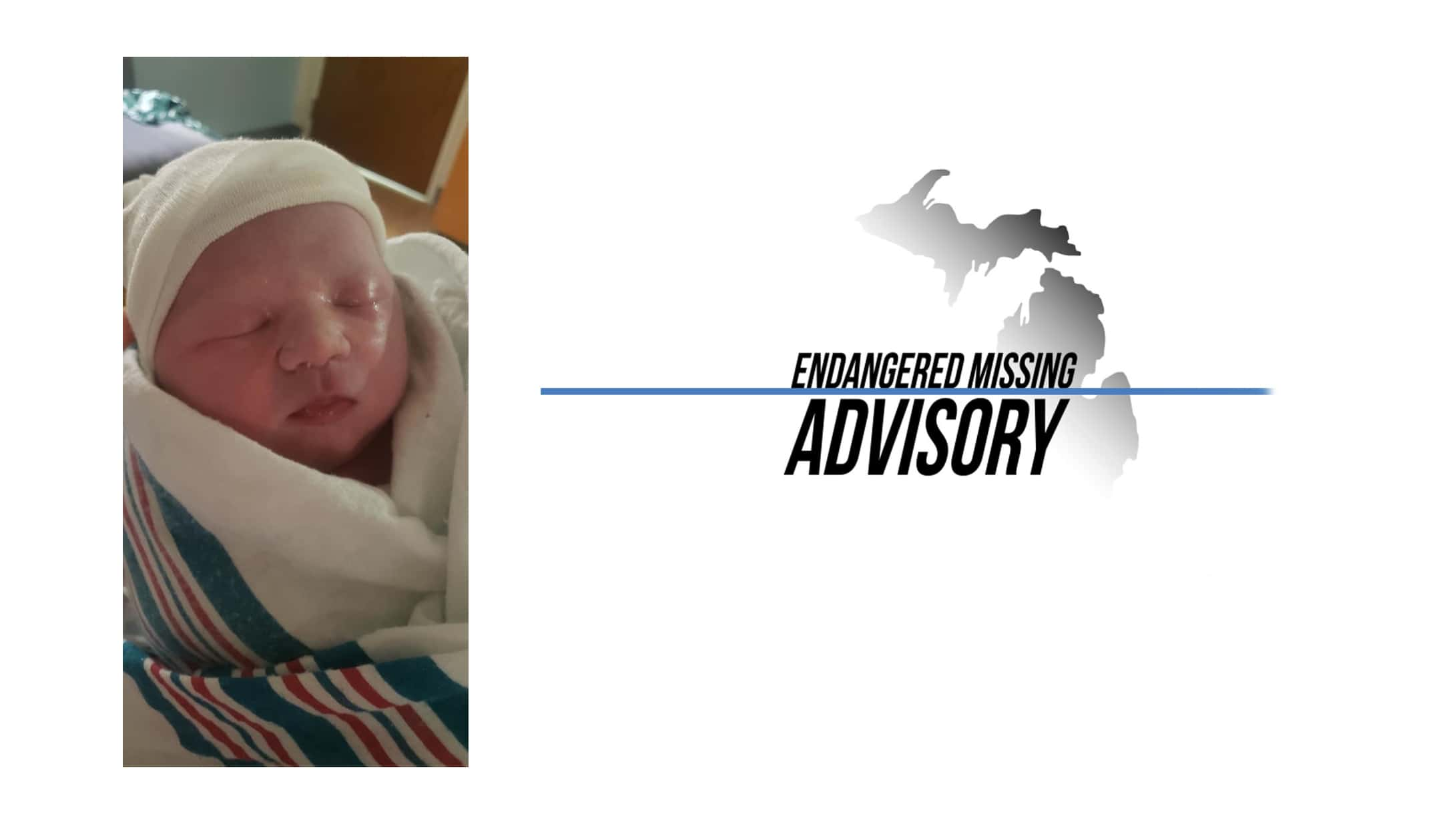 ****UPDATE*****UPDATE****
Authorities now report that the child has been found and is safe.
*****UPDATE*****UPDATE****
Authorities in Southwest Michigan have issued an Endangered/Missing Advisory in the disappearance of a 5-day old baby boy, believed to have been taken by his biological father who is wanted by police near Battle Creek.
Emmett Township Public Safety issued the alert early this morning when 5-day old Jeffrey Michael Smith Jr. disappeared. The newborn is 13-inches long and weighs just over 7 pounds with blonde hair and hazel eyes.
The child was wearing a gray onezie with small teddy bears on it, and authorities fear for the child's safety due to comments made by the father threatening to do him harm. The father, Jeffrey Michael Smith Sr. has an active arrest warrant by Emmett Township Public Safety, and police are asking anyone who knows the child's whereabouts to call 911 immediately.
The elder Smith was driving a 2003 Black Chevrolet Tahoe with license plate DRE6838. The baby has no food or any additional clothing, so the search is critical to his survival.
You can call 911 or contact the Emmett Township Department of Public Safety at 269-788-1736.