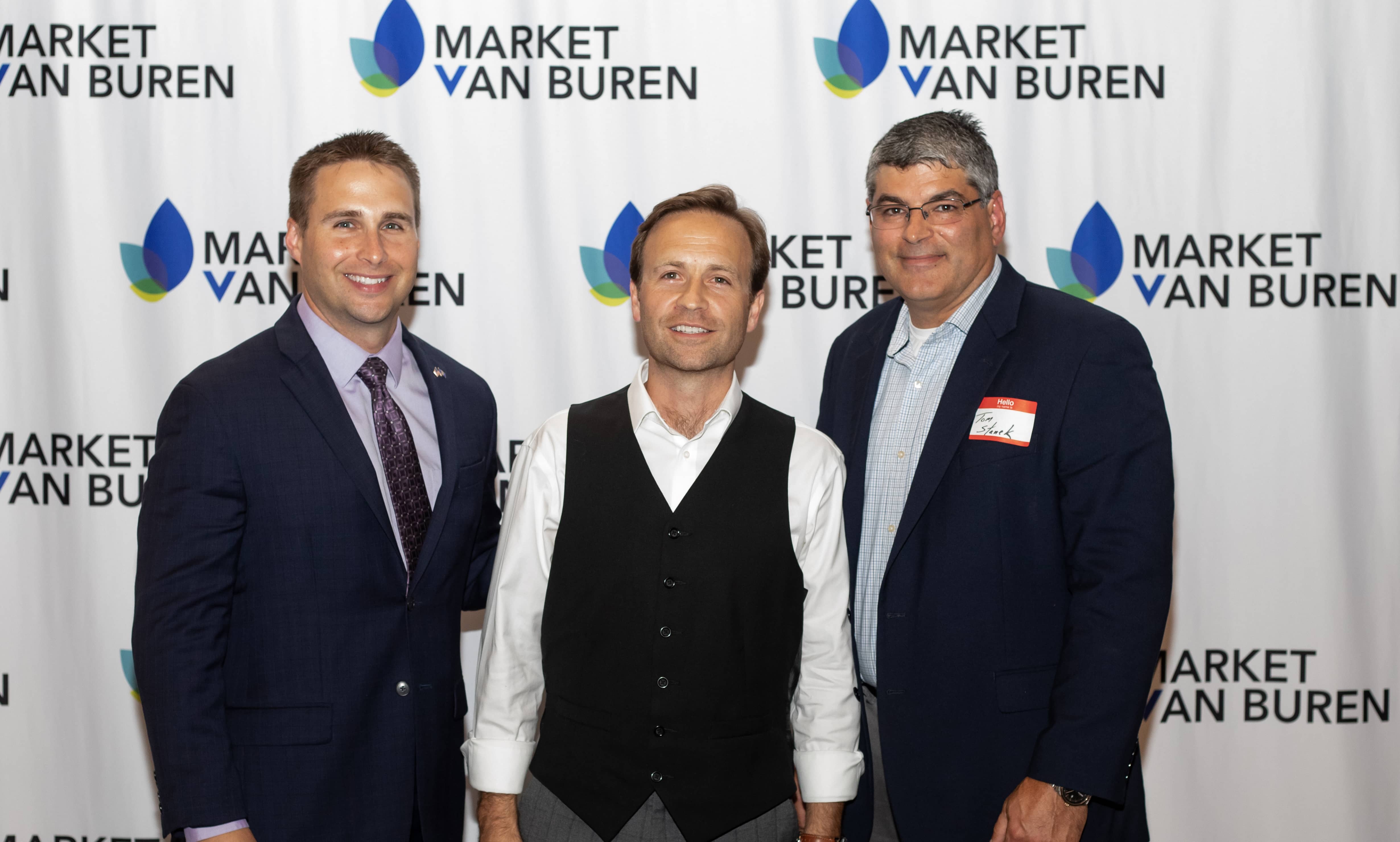 Five Van Buren County businesses are sporting new trophies today following the inaugural Business Recognition Awards from the economic development agency Market Van Buren last night.
On Tuesday night, June 29th, Market Van Buren hosted its first ever Business Recognition Awards event at the Black River Barn in South Haven, bringing together local business owners and community leaders as five local businesses were honored for their achievements over the past year.
The evening also included a keynote address by Brian Calley, the 63rd Lieutenant Governor of Michigan and President of the Michigan Small Business Association, who says, "I am pleased to have had the opportunity to join in celebrating Van Buren County businesses and Market Van Buren's efforts to grow a stronger local economy," and adding, "While there is still much work to be done to ensure the small business community fully recovers from the pandemic, I appreciated this opportunity to celebrate with businesses that found success in the past year despite significant adversity."
Following Calley's keynote address, the first-ever Market Van Buren Business Recognition Awards were issued. Contenders for the awards were selected following a nomination and application process, which culminated in formal reviews by a panel of judges and the Market Van Buren Board of Directors.
The following local businesses were honored with an award:
Best New Business of the Year – Learn and Grow Childcare in Hartford
Community Champion of the Year – Lounsbury Excavating in Paw Paw
Economic Pioneer of the Year – Barber Packaging in Bangor
Business Innovator of the Year – Getman Corporation in Bangor
Business Resilience Leader of the Year – Mercantile Bank of Michigan in Paw Paw
Zach Morris, Executive Director of Market Van Buren, says, "Our community has many outstanding businesses," and adds, "The five businesses we recognized tonight stood out amongst their peers and illustrated the talent and skills that our business community possess. I am grateful to have these businesses acting as leaders, innovators, pioneers, and champions in Van Buren County."
In recognition of their support of Market Van Buren in the organization's early years, more than 30 local municipalities and businesses were also celebrated at the event as Pioneer Investors.
Tom Stanek, Chairman of the Board of Market Van Buren, says, "Without our Pioneer Investors supporting us in the early days, we would not be here today," and notes, "The financial support of our local municipalities and business owners is what empowers us to create programs, write grants, and build relationships that promote a robust local economy for all."
Market Van Buren was forced to limit the size of the Business Recognition Awards this year due to the uncertainty of capacity restrictions in the early days of event planning. However, the organization plans to open the event to more business owners and community leaders next year.
Market Van Buren, a subsidiary of Benton Harbor-based Kinexus Group, is an economic development organization dedicated to the advancement of economic growth in Van Buren County. The organization was formed to bring the public and private sectors together to advance the economic interests of Van Buren County. For more information, visit online at: http://www.marketvanburen.org, follow along on Twitter @MarketVanBuren, or "like" them on Facebook @MarketVanBuren.
Shown in the photo accompanying this story on Moody on the Market are (from left to right) Market Van Buren Executive Director Zach Morris, SBAM President Brian Calley, and Market Van Buren Board Chair Tom Stanek.