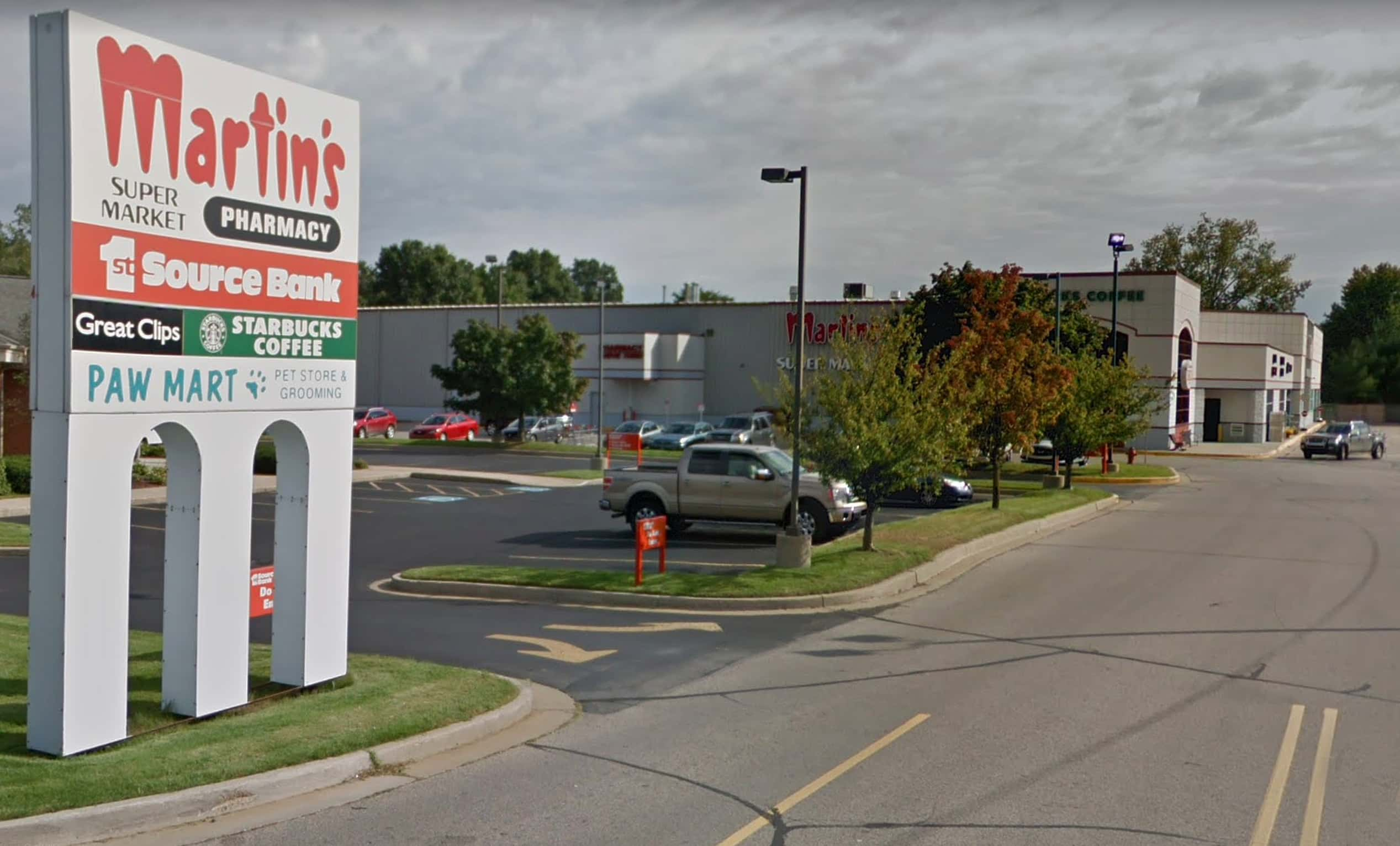 There's nothing worse than realizing you need something from the grocery store in short order but either can't get out or have no means of transportation to take you to the store. In an ever-increasing instant-gratification society, your chances of still getting what you need are happening more and more, and now you will actually be able to shop Martin's Super Markets in St. Joseph and Stevensville and get same-day delivery, in some cases within an hour's time span.
Instacart, a North American leader in online groceries, today announced a new partnership with Martin's Super Markets, adding same-day delivery services from select stores across Indiana and Michigan as of May 16th.
Sarah Mastrorocco, Vice President of Business Development for Instacart says, "We're proud to partner with Martin's Super Markets to bring their loyal customers a new way to have fresh groceries and everyday essentials delivered to their door in as fast as an hour." She adds, "Busy people and families in Northern Indiana and Southern Michigan have been shopping at Martin's for decades. We're excited to add Martin's to Instacart's marketplace to allow even more customers to have the groceries they need delivered from their favorite local retailer."
Meanwhile, Amy Simeri McClellan, who serves as Senior Vice President of Martin's Markets and Division Vice President of Retail for corporate parent SpartanNash, says, "We're continually exploring new and innovative services that help make our customers' grocery shopping easier and more satisfying, and Instacart is one of those partners. Instacart is an important way we can provide an additional option for shoppers who lead increasingly busy lives."
Martin's Super Market customers in Indiana and Michigan can begin shopping by going online to delivery.martinssupermarkets.com or instacart.com/martins-super-markets or opening the Instacart app on their mobile device. From there, customers select their city and store and can begin adding groceries to their Instacart grocery cart. An Instacart personal shopper will pick, pack and deliver the order within the customer's designated time frame—in as fast as one hour or up to five days in advance. Martin's customers placing an order for delivery via Instacart can add their Martin's Advantage card for an opportunity to earn fuel rewards and more.
Martin's Super Market customers in Logansport and Plymouth, Indiana, as well as St. Joseph and Stevensville, Michigan, can now access same-day delivery via Instacart. Instacart and Martin's expect to expand the partnership to additional stores in the coming months and through the end of 2019.
For orders of $35 or more, the delivery fee is just $3.99. With an Instacart Express membership for $9.99/month or an annual fee of $99, customers get unlimited, free delivery on all orders over $35. First-time customers of Martin's Super Markets on Instacart can enter the code MARTINS10 at checkout for $10 off their first order of $35 or more.
Martin's Super Markets was founded in 1947 and currently has 21 stores in South Bend, Mishawaka, Granger, Elkhart, Goshen, Plymouth, Nappanee, Logansport and Warsaw, Indiana, and Niles, Stevensville and St. Joseph, Michigan.  The company also operates 17 in-store pharmacies, a pharmacy at Saint Joseph Health System in Mishawaka, a Martin's Express convenience store in South Bend and a Side Door Café at Elkhart General Hospital. Martin's is currently a division of SpartanNash, based in Grand Rapids, Michigan.
Instacart is a North American leader in online groceries and one of the fastest growing companies in e-commerce. Instacart's same-day delivery and pickup service bring everyday essentials and fresh groceries to consumers in the U.S. and Canada in as fast as an hour. Instacart has partnered with the most popular national and regional retailers such as Albertsons, ALDI, Costco, CVS, Kroger, Loblaw, Publix, Sam's Club, Sprouts and Wegmans, among others. The Instacart marketplace offers more than 300 retailers and trusted local grocers that customers love. The company's cutting-edge technology powers some of the world's biggest retail players by supporting their e-commerce marketplace and delivery solutions. Instacart also offers an Express Membership program, giving customers unlimited free delivery from available stores on orders over $35. For more information, you can visit www.instacart.com.