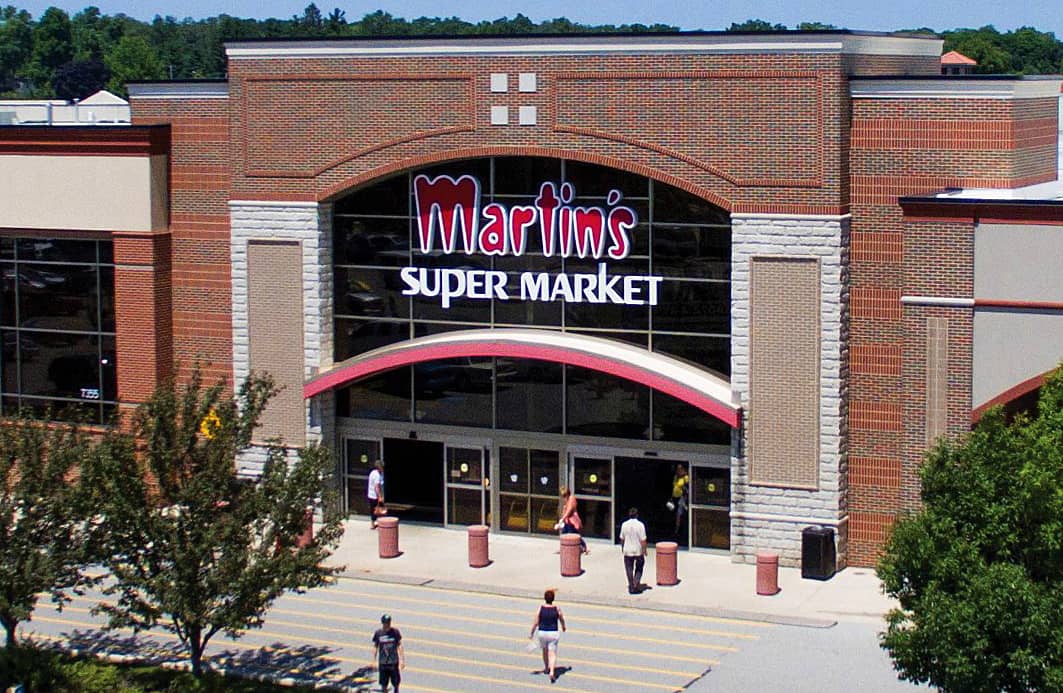 Is you're headed to local Martin's Super Market or Family Fare stores over the weekend and into next week to do some shopping, you will have the opportunity to help put food on the tables of families less fortunate than your own thanks to their parent company's charitable arm, the SpartanNash Foundation.
The Foundation is inviting all store guests to support local food pantries and help fight hunger as an ever increasing number of families turn to pantries for food as a result of the coronavirus pandemic.
Best of all, 100-percent of your donations during the 12-day fundraising campaign will support more than 100 partner pantries in nine states.
The SpartanNash Foundation encourages everyone to join the fight against hunger during their companywide fundraising effort, which began earlier this week on October 28th and runs through November 8th. The SpartanNash Foundation's retail scan campaign supports more than 100 local food pantries and food banks, and all of the money raised will support their food pantry partners.
Meredith Gremel, Vice President of Corporate Affairs and Communications and Executive Director of the SpartanNash Foundation, tells us, "One in 6 people struggles with hunger, and as little as $1 can provide food for four people through local food pantries." She adds, "SpartanNash is proud to support local food pantries through both monetary and food donations throughout the year, and this fundraising campaign continues that effort in a significant way. We know that hunger doesn't take a day off – and the economic impact of COVID has caused increasing numbers of families to turn to food pantries and food banks for support. Our pantry partners need our help now more than ever, which is why we are teaming up with our store guests to provide hunger relief to more than 100 local food pantries."
During the SpartanNash Foundation fundraising campaign, customers who visit any SpartanNash-owned retail store or fuel center in nine states will have the opportunity to donate $1, $5, $10 or round up their purchase at any checkout lane to support their local food pantry.
One hundred and fifty-six stores are participating in the Foundation scan, primarily under the banners of Martin's Super Markets, Family Fare, D&W Fresh Market, VG's Grocery, Dan's Supermarket, and Family Fresh Market.
One hundred percent of dollars raised will go to the selected food pantry partners in each community. SpartanNash underwrites the cost of the fundraising campaign, and the company, its associates and the SpartanNash Foundation contribute financially as well.
Gremel says, "This fundraising campaign has a huge local impact, and each store has personally selected the food pantry they'll be supporting," adding, "The dollars raised stay right in the communities where the local food pantries and food banks are located, and it's incredible to see the impact these donations from thousands of store guests and associates make."
In April of this year in an effort to assist families impacted by COVID, the SpartanNash Foundation granted $250,000 to 19 state and local food bank partners in 16 states where the company operates. The SpartanNash Foundation's grant provided more than one million meals for families.
Additionally in 2019, $271,150 was granted to more than 100 local food pantry partners through the Foundation's retail scan campaign to provide hunger relief. SpartanNash also donated more than 5 million pounds of product to community food pantries and local nonprofits through its corporate retail locations and distribution centers last year, in addition to financial support through the SpartanNash Foundation.