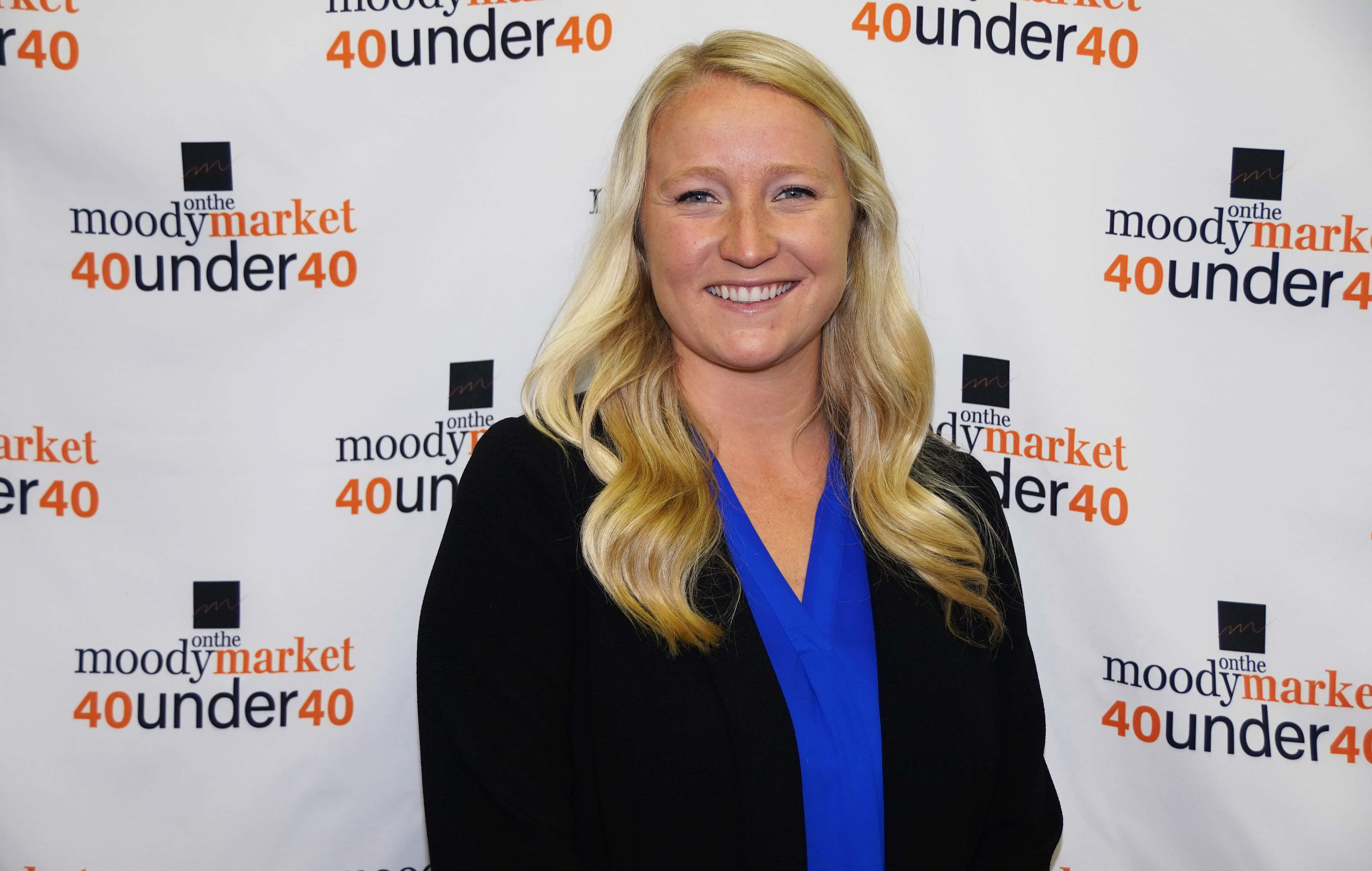 Name
Mary Morphey
Company/Organization
Kinexus Group
What Does Your Company/Organization Do?
Kinexus Group is committed to inspiring positive economic change one person, one business, one community at a time. Our nonprofit pinpoints challenges that keep our region and state from thriving, and addresses gaps in workforce, community and business development.
Age
27
Accomplishments
I've helped Kinexus Group grow by managing multiple brands with the purpose of helping our communities reach their full potential. In addition, I have led rebranding efforts including communications, website development, social media campaigns, and logo creation. Most recently, I helped modernize the Michigan Works! Communications Users Group, which is tasked with standardizing workforce development messaging across the entire State of Michigan. Lastly, I am a proud graduate of Michigan's Great Southwest Strategic Leadership Council's Leadership Accelerator Program.
What else do you hope to accomplish by the age of 40?
Wow, that's a tough one! That's kind of like the "what do you want to be when you grow up" question. Nothing specific comes to mind, however referencing one of my favorite books – "Oh, the Places You'll Go!" – I'll be continuing to keep an open mind, stay smiling and positive, and seize new opportunities in my work. My hope is that I continue to use my strengths to help others and make Southwest Michigan an even better place to live.
Education
Western Michigan University, Class of 2014
Bachelor of Arts, Major in Communications and Public Relations, Minor in Psychology
St. Joseph High School, Class of 2010
Residence
St. Joseph, Michigan
Where were you born?
Bedford, Texas
What was your first job?
Aside from the Kool Aid Stands we had growing up, my first job was at Gotta Go Pottery and Hug N' Stuff in downtown St. Joseph. At Gotta Go Pottery my job focused on all around customer service, from helping people paint their pottery, to cashing them out, planning shipment dates for out of town folks, and even running a kiln! On the Hug N' Stuff side of the house, my job was to help people build their ideal stuffed animal while running a fluff machine.
Best advice you ever got?
I have received plenty of guidance throughout my career but I consider my mom and dad's advice to be tied for number one. My dad has always told me in reference to life and work, to "get comfortable with the uncomfortable, kiddo." That quote has carried me through many first experiences of the working world and through many challenges in my personal life. In addition, my mom has also always said "if you see a man without a smile, give him yours," which has really been the way I try to go about life. Neither piece of advice has seemed to fail me yet!
Who inspires you most?
My siblings. Each one has taught me the importance of friendship, loyalty, and trust. Three things that have made a big impact on my life. I always say that I am a hand-me-down, which means all the qualities that I have actually came from the people that I love the most!
That one thing about you we'd be most surprised to learn.
I used to have my own freelance photography gig. I fell in love with photography in seventh grade, started working, and saved up for the SLR camera that I still use today. I even went to photo school at Columbia College in Chicago! I photographed weddings, senior photos, and other events for a few years and now it's just a hobby.
What do you love to do in your downtime?
I love to ride my bike, spend time with my boyfriend, my family (especially my three awesome nephews), and my friends.
What book are you reading now?
While I don't have a book in the hopper right now, the last book I read was "The Shack" by WM Paul Young. I also enjoy reading the news, especially pieces written by Pat Moody!
Volunteer activity you love the most.
United Way! Every year, we have a United Way Campaign at Kinexus Group and I always volunteer to make a fun (and typically competitive) experience for people who want to participate. I have made obstacle courses and escape rooms for our team to participate in. It feels good to give back to an organization that does so much for our community.
My other favorite volunteer opportunity is sitting on a pink toilet to raise money for breast cancer research at City Plumbing Heating & Air Conditioning each fall!
What motivates you to give back to your community?
I genuinely care about people and giving back to the community adds value to my life. One of my favorite quotes is "The greatest use of a life is to spend it on something that will outlast it." It's true!
What Superpower would you most love to have?
A cure for all things. Time travel would also be incredible.
What does this honor most mean to you?
This honor means a lot to me! I go to work with a purpose of making an impact on this community, so to receive an award that recognizes individuals for doing that feels great. I am super excited for all the 40 Under 40 Award winners and I'm looking forward to celebrating this honor with them.