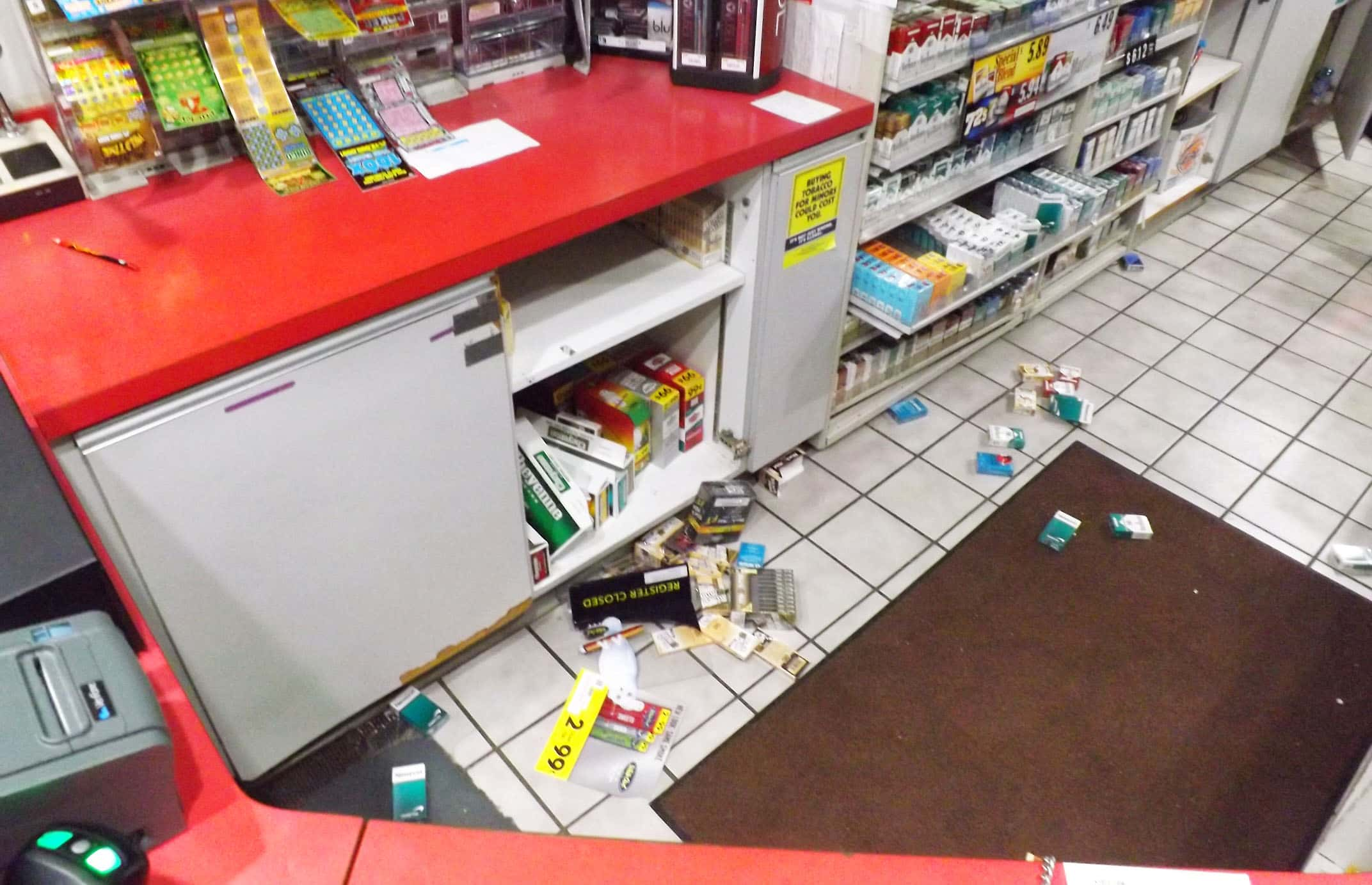 An early morning burglar either suffered a nicotine fit or more likely plans to bootleg a substantial load of stolen cigarettes following a breaking and entering incident at a Pri-Mart gas station and convenience store on Red Arrow Highway in Mattawan.
Van Buren County Sheriff Daniel Abbott says his deputies and Mattawan Police were dispatched to an alarm at 1:48am this morning and arrived to find the front door glass smashed in at 24039 Red Arrow Highway in Mattawan, a unit owned and operated by Pri-Mar Petroleum of St. Joseph.
Based on evidence gathered from surveillance camera video, authorities are searching for a white man with a shaved or bald head, weighing about 160 to 170 pounds and estimated to be in the range of 30 to 40 years of age.
Sheriff Abbott says his deputies determined that the unknown suspect smashed the glass door to gain entry into the building. Once inside, the suspect was able to take a significant number of cigarettes from behind the store's counter.
Authorities say the suspect went back out the door that he smashed and entered into a black unknown type of vehicle and fled the scene. Deputies were able to get their description of the suspect from video surveillance, but are still trying to identify the suspect in the case and are asking the public for help with any type of information that they might have.
Investigating Van Buren County Sheriff Deputies Andrew Galer and Sgt. Casey Davis were assisted on the scene by both the Mattawan and Lawton area police departments and continue their investigation.
If you have any information regarding the break in and theft of a mass quantity of cigarettes, you are asked to contact the Van Buren County Sheriff's Department at your earliest opportunity.