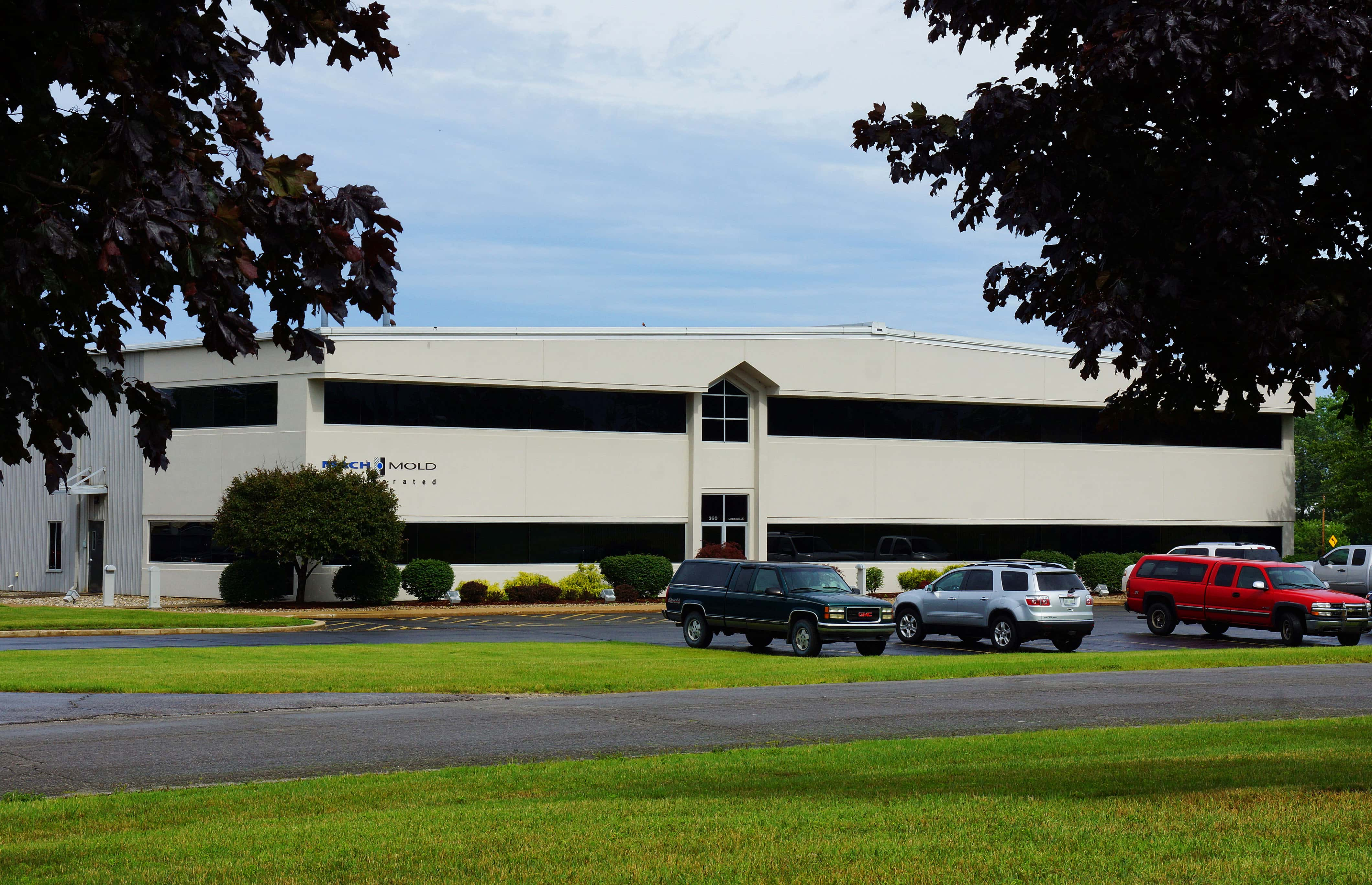 It's one of those ultimate American dream stories that legends are made of. Getting a job with a company that teaches you a trade so thoroughly that you eventually depart to launch your own company. For Southwest Michigan industrialist David LaGrow the real kicker and the ultimate American dream is when you then double back and buy the company from the man who mentored you in the first place and grow your expanding empire even larger.
That's the scenario wherein David and his wife Cindy LaGrow have purchased the company, brand, and assets of Mach Mold of Benton Harbor — the very same company where he learned the tool & die and mold making business from his mentor Bill Mach.
It all became an official transaction at the end of June and Bill & Vicki Mach dispatched letters to vendors, customers and other interested parties last week setting the stage for the LaGrow team to take the reins at Mach Mold on Urbandale Drive in Benton Charter Township.
Terms of the private deal were not disclosed.
The Machs created Mach Mold 36 years ago in 1981 when they established a shop in Riverside. They have a sterling reputation as a custom builder of plastic molds including thermoplastic injection molds, injection thermoset and compression molds, as well as extrusion blow molds.
David & Cindy LaGrow, meanwhile, own and operate Maximum Mold in Benton Harbor and Max 2 in Coloma. This new acquisition of Mach Mold will convert Mach into Max 3, LLC, but the LaGrows says "Not much else is changing." The Mach brand will be used as well, to continue their 36-year tradition.
David LaGrow is President of Maximum Mold, Max 2 and now Max 3. He says, "The opportunity to expand our capacity at this time was a great move for the Maximum Team. Mach Mold has a great workforce." That workforce will be fully retained by the Maximum Team according to Vicki Mach, who also says that Bill will stay on in a consulting role for the next couple of months to ease the transition.
David LaGrow was employed by Mach more than 20 years ago before he started his own business and he credits Bill with teaching him about business and the trade.
David LaGrow is a graduate of Coloma High School and also recognizes Larry Yonker's machine tool class for helping him excel in the trade. LaGrow graduated from Lake Michigan College apprentice training and is a Journeymen by trade.
Maximum Mold is an industry partner in tooling and machining excellence, from design to prototype to sample production. They specialize in the design, engineering, development and manufacturing of die cast dies, trim dies, and plastic injection molds.
Maximum Mold is a member of The Berrien Tooling Coalition, a group that was founded in part by Bill Mach, and is also a member of The American Mold Builders Association.
LaGrow established his firm 21 years ago in 1996 with a team of designers and builders of plastic molds and die cast dies for the ever changing global market. He says his engineers and die makers share a relentless passion for continuous improvement "by providing unique solutions to customer challenges, creating that win-win on speed, quality and flexibility to support the new product development process."
Maximum Mold is also ISO-9001 certified, and embraces a culture of continuous improvement at all three shops in Michigan's Great Southwest.