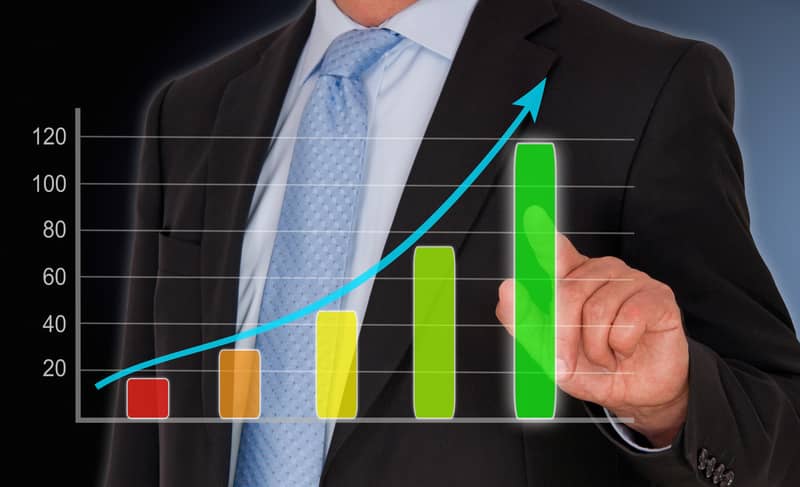 If you want further proof that it is decidedly a sellers market for housing in Michigan's Great Southwest, look no further than the just released numbers for the month of May where dollar volumes hit triple-digit increases for both the month and year-to-date, even as inventory continues to languish.
Southwestern Michigan Association of Realtors Executive Alan Jeffries says that for the month of May 2021, "The housing market showed no signs of slowing down." In fact, he says, "The May 2021 housing market numbers blew past last year's numbers, and in most cases, numbers increased by percentages in the triple digits." Numbers last month (May of 2021), except for the number of houses sold in the month, set record increases in the year-over-year comparison that dates back to 2006.
In May 2021, the number of houses sold soared to 351 from 142 sold a year ago in May 2020, for a 147-percent increase.  Yet that is not the highest number of houses sold in a month of May, inasmuch as that record stands at 361 houses sold in May of 2019. Year-to-date, at the end of May 2021, a total of 1,395 homes have been sold, once again a new sales record. Last year by the end of the month of May, a total of 952 houses had been sold. The previous record was 1,302 houses by the end of May in 2019.
Jeffries tells us selling prices also continue to soar, setting new record levels every month so far in 2021. The average selling price last month, May of 2021, was $306,666 as compared to $240,374 in May of 2020, marking a 28-percent increase. Year-to-date selling prices at the end of May also set records in the year-over-year comparison. The year-to-date average selling price in May of 2021 rose 38-percent over May of 2020 at $310,262 as compared to $ 224,160.
The median selling price in May of 2021 increased 30-percent to $225,000 from $173,250 a year ago in May of 2020. Year-to-date, the median selling price has climbed 21-percent  to $212,400 as compared to $175,126. The median selling price and year-to-date median selling price also set new record prices in the month of May in the year-over-year comparison.
The median price is the price at which 50% of the homes sold were above that price, and 50% were below.
Meanwhile, the major housing issue that is helping to drive record pricing is the inventory of homes for sale, which once again plummeted by 48-percent from a year ago to 743 versus the 1,420 on the market last year at the same time, keeping the inventory of houses for sale down to a 2.5-months supply of inventory available for buyers. The available inventory has not risen above 2.5-months supply in any month yet this year. At the end of May in 2020, the market had a 6.2-months supply of houses for sale. By way of comparison, in May of 2009, there were 3,452 houses for sale and  a 16.4-month's supply of inventory.
The total dollar volume skyrocketed 216-percent in May of 2021 to $107,946,451 as compared to $34,133,128 a year ago. Due to the number of sales at higher prices the monthly and year-to-date total dollar volume numbers both set new records for the dollar volume at the end of May which stood at $432,816,050 as compared to $213,401,102 at the same time last year. The year-to-date total dollar volume rose by 103-percent.
The number of bank-owned or foreclosed homes as a percentage of all transactions dropped to just 1-percent in May from 2-percent in April. That marks the lowest percentage thus far in 2021. In January, the rate was 4-percent. The previous lowest percentage for a month of May was 6-percent in May of last year.  The highest percentage in a month of May was 34-percent in 2009.
Locally, the mortgage rate was 3.088, down slightly from 3.114 in April. Last year in May, the rate at 3.244 was slightly higher. Nationally, the Freddie Mac mortgage rate in May was 2.95, down slightly from 2.98 in April for a 30-year conventional mortgage.
This data reflects home sales across Allegan, Berrien, Cass, and the westerly 2/3rds of Van Buren Counties and should not be used to determine the market value of any individual property. If you want to know the market value of your property, you are encouraged to contact your local Realtor.
Jeffries also offers tips for those who are both selling a home or buying one.
When Selling a Home…
Realtors do make a difference. From your Realtor you will receive up-to-date and accurate information on the market to help you set your price, so your house sells quickly and with less aggravation. Next, you get a marketing plan that includes using the multiple listing service that promotes your home to market-wide Realtors. You will have the security and peace of mind knowing that agents are bringing pre-screened clients and are with their clients when they are in your home. Your agent will help you objectively evaluate every buyer's proposal. The initial sales agreement is only the beginning of a process of appraisals, inspections, and financing where there can be a lot of possible pitfalls.
It is the Realtor's job to monitor the process through closing on your behalf.  Realtors, as members of the National Association of Realtors, subscribe to a strict code of ethics and are expected to maintain a higher level of knowledge of the process of buying and selling real estate. Expect more. Get more. Call a Realtor.
When Buying a Home…
So you are pre-approved and are ready to start looking at houses. It is so exciting. And you are probably concerned about how few houses there are and competing with other buyers. However, you should pause for a moment and think about what really makes a house a perfect home. The best house in the wrong neighborhood for you will not make a good investment. Drive through neighborhoods during different times of the day to see if you like the activity and interaction of the neighbors. What will your commute to work be like, and how far is it to shopping areas or other activities you frequently undertake. Research the area's schools. The school district, good or bad, will impact the value of your home. Whether you are a first-time home-buyer or a previous homeowner, you are making a large financial investment in your future so do your homework. And ask your Realtor for advice or for help in getting information to help, you so you will find the right house to make a perfect home.
To view properties that are for sale in the local area, go to http://www.swmar.com, and click on "Search."  The Southwestern Michigan Association of Realtors, Inc. is a professional trade association for real estate professionals who are members of the National Association of Realtors, and ancillary service providers for the real estate industry in Allegan, Berrien, Cass, and Van Buren Counties. The Association can be contacted at 269-983-6375 or through their website listed above.