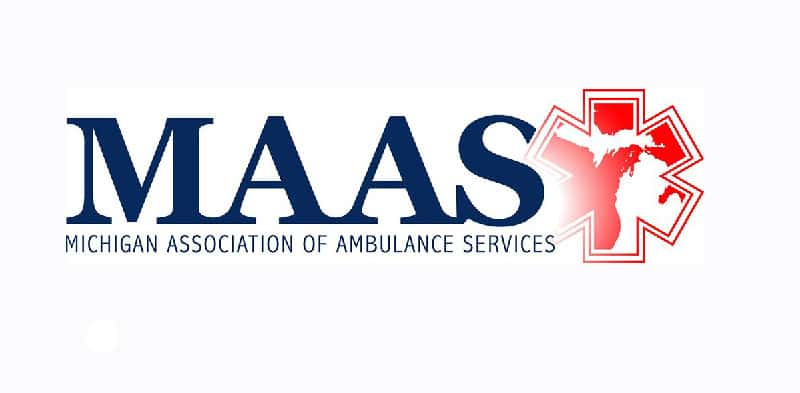 The 45 year veteran Executive Director of Berrien County's Medic 1 Ambulance Service has been elected to head up the entire Board of Directors for the Michigan Association of Ambulance Services for 2020/2021.
That association, which serves as the resource and advocate for ambulance service providers statewide in Michigan, has tabbed Jack Fisher, Executive Director at Medic 1 to serve as their President after completing a term as President-elect.
Fisher has worked in the EMS field for 45 years, and heads up Medic 1 which serves seventeen cities and townships across Berrien County. Also on the board representing our area is Brian Scribner from the Southwest Michigan Community Ambulance Service headquartered in Niles.
Responding to his selection to the helm, Fisher says, "It is an honor to lead the board of the Michigan Association of Ambulance Services and accelerate the mission of advocating and strengthening EMS services across Michigan," and adds, "I look forward to getting to work on behalf of all EMS professionals in our state."
Joining Fisher on the MAAS board in 2020 are:
President-Elect: Jason MacDonald of Mobile Medical Response
Past-President: Kolby Miller, Medstar Ambulance
Secretary: David Curtis, Superior Air-Ground Ambulance
Treasurer: Mark Meijer, Life EMS Ambulance
Region 1: Ron Slagell, Emergent Health Partners
Region 2N: Bill Grubb, Star EMS
Region 2S: Terrye Nicholls, DMCare Express
Region 3: John Clayton, Mid-Michigan Medical Center EMS
Region 5: Brian Scribner, Southwest Michigan Community Ambulance Service
Region 6: Tom Schmiedeknecht, Professional Med-Team Ambulance
Region 7: Rick Dupon, Denton Township Ambulance Service
Region 8: Gary Wadaga, Bay Ambulance
Region 9: Denise Landis, U of M Survival Flight
At Large: David Slifka, Reading Emergency Unit
At Large: Kenneth Cummings, Tri-Hospital EMS
At Large: Jeff White, Richmond Lenox Ambulance Authority
At Large: Chris Haney, Star EMS
Angela Madden serves as Executive Director of the Michigan Association of Ambulance Services. She says, "MAAS is honored to have so many leading EMS professionals providing their insight to the association," and adds, "We have a track record of strong leadership at MAAS and want to extend special thank yous to Kolby Miller who just completed his term as president and also to Dale Berry and Jeff Boyd who have completed their time on the board. Their work on behalf of EMS professionals across Michigan makes a huge difference."
Michigan currently has 27,000 EMS providers, 831 life support agencies and more than 2,400 licensed life support vehicles, according to the Michigan Department of Health and Human Services' Bureau of EMS, Trauma and Preparedness.
The Michigan Association of Ambulance Services is a statewide trade association representing and advocating for ambulance services. Last year, MAAS members were responsible for nearly 900,000 or 63-percent of ambulance transports in Michigan. MAAS members also provide community paramedicine, ER diversion and 9-1-1 services in several areas of Michigan. For more information, you can visit online at: www.miambulance.org.