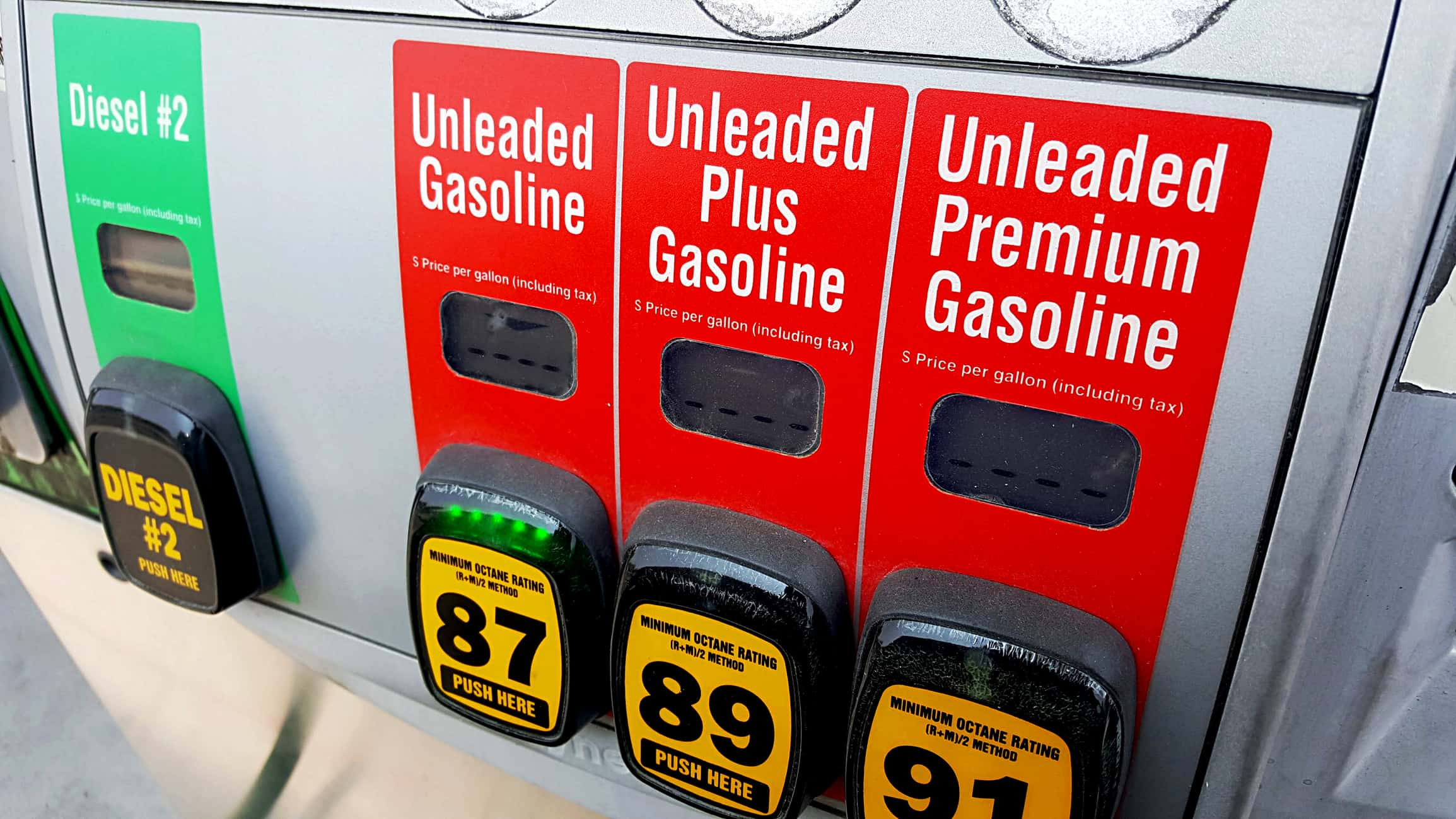 Holiday travelers "will have more jingle in their pockets after they fill-up the family vehicle," this Christmas season. That's the official prediction of Mark Jenkins, spokesman for AAA – The Auto Club Group, citing what would be the lowest holiday gas prices in two years.
Jenkins says gas prices in Michigan dropped an average of 8-cents last week. On Sunday, December 17th, prices at the pump averaged $2.26 across the state. The state average is 25-cents less than a month ago, and 19-cents less than this time last year.
Gas prices have declined 75-cents in the past two months. The average Michigan driver is now saving $13 on a full tank of gas, compared to what they paid in the summer. The estimated 3.3 million Michigan drivers planning to travel in the next two weeks, will find the lowest holiday gas prices in two years. Sunday's state average was $2.26 per gallon, 35-cents less than what Michigan motorists paid on Christmas day 2017.
Pump prices in Metro Detroit are about 2-cents higher than the state average. Sunday's average price of $2.28 is 5-cents less than a week ago, 28-cents less than last month, and 20-cents less than this time last year. The average driver in Detroit now saves nearly $12.50 on a full tank of gasoline, compared to what they paid in the summer. Sunday's average price is 34-cents less than what drivers in Detroit paid on Christmas Day 2017.
Triple A says the most expensive gas price averages include:
Marquette ($2.37)
Ann Arbor ($2.32)
Metro Detroit ($2.28)
Conversely, the least expensive gas price averages include:
Flint ($2.17)
Jackson ($2.19)
Saginaw-Bay City-Midland ($2.19)
Gas prices across the U.S. declined another 4-cents last week, and should decline even more through the end of the year, as futures prices are forecast to decline this week. This is good news for the estimated 102.1 million Americans forecast to take a holiday road trip in the next two weeks. Those drivers are saving $5-$15 on a full tank of gas compared to last summer, and should also find the lowest holiday gas prices in two years.
AAA's Jenkins says, "Prices are already at 2-year lows for the holidays, and should slip even lower in the next two weeks. Oil prices have been unable to gain significant upward momentum after OPEC announced plans to cut production. The price of crude declined last week and should drop again this week, because industry analysts are skeptical that OPEC's plan could re-balance what is currently an oversupplied market. If oil prices drop even further this week, that would reduce the cost of producing gasoline and allow additional price cuts at the pump."
Oil inventories declined a modest 1.2 million barrels (-0.1-percent). U.S. stocks remain 7-percent above the five year average for this time of year.
Gasoline supplies grew nearly 1-percent, and are slightly above year-ago levels.
Domestic oil production took a small step back, yet remains about 20-percent stronger than a year ago.
Gasoline production took a giant leap as refiners ramp up for holiday travelers. Production rates are 8-percent stronger than a week ago, yet on par with this time last year.
Implied gasoline demand rose nearly 2-percent, and is keeping pace with this time last year.
At the close of Friday's formal trading session on the NYMEX, WTI decreased $1.38 per barrel to settle at $51.20/b. Oil prices have mostly fallen this week as market observers continue to worry that the global crude market is oversupplied. Although OPEC and other oil producers, including Russia, agreed more than a week ago to reduce output by 1.2 million barrels per day at the beginning of 2019, crude prices will likely remain low until the production cuts begin. However, with U.S. crude production near record highs, oil analysts are increasingly skeptical of whether OPEC's production cuts would actually work, which is why oil prices declined last week.
Every day up to 130,000 stations in the nation and more than 4,200 stations in Michigan are surveyed based on credit card swipes and direct feeds in cooperation with the Oil Price Information Service (OPIS) and Wright Express for unmatched statistical reliability. All average retail prices in this report are for a gallon of regular, unleaded gasoline.