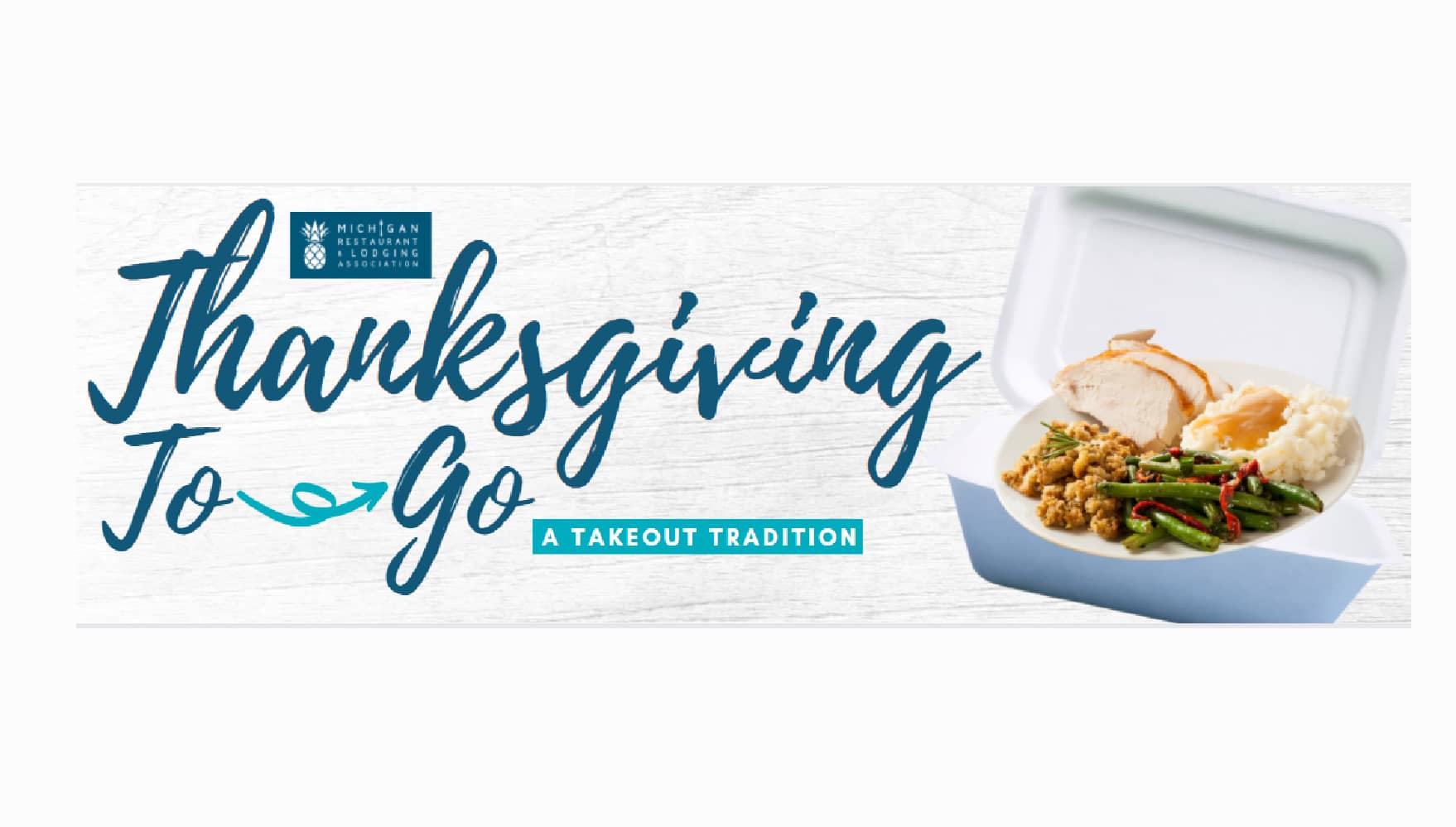 Facing empty dining rooms and banquet halls, some Michigan restaurateurs are innovating for Thanksgiving in what their industry association is hoping will start a new tradition of takeout for the holiday meal.
The Michigan Restaurant & Lodging Association (MRLA) has introduced today Thanksgiving To-Go: A Takeout Tradition in response to new restrictions limiting restaurants to takeout and delivery options to serve guests. The MRLA is promoting Thanksgiving takeout offerings as a public convenience while increasing revenue opportunities for restaurants and hotels.
Justin Winslow, President & CEO of the MRLA, says, "The holiday season is usually the busiest time of the year for the hospitality industry, and Thanksgiving plays a big role." Unfortunately, he adds, "This year, dining rooms and banquet halls remain empty—a sad site for employees who look forward to serving guests and count on their paychecks, and for operators who depend upon revenue from holiday dining to sustain their businesses after the new year."
Restaurants and hotels around the state have created special Thanksgiving To-Go menus for groups of two or more, ranging from prepared meals and meal kits, to build-your-own-meal options.
Winslow says, "We implore everyone to show gratitude for their favorite restaurants this holiday season by getting Thanksgiving to-go. Ordering take-out could make the difference between a restaurant keeping their doors open or closing their doors permanently."
Southwest Michigan participants on the site when the project was launched include Plank's Tavern on the Water at the Inn at Harbor Shores in St. Joseph and The Boulevard Inn & Bistro in downtown St. Joseph, however the association is continuing to add participating hotels and restaurants as the are identified.
The public can view the Thanksgiving To-Go: A Takeout Tradition options around the state at this link: http://mrla.org/thanksgivingtogo.
MRLA hotel and restaurant members can sign up to participate at that same link.