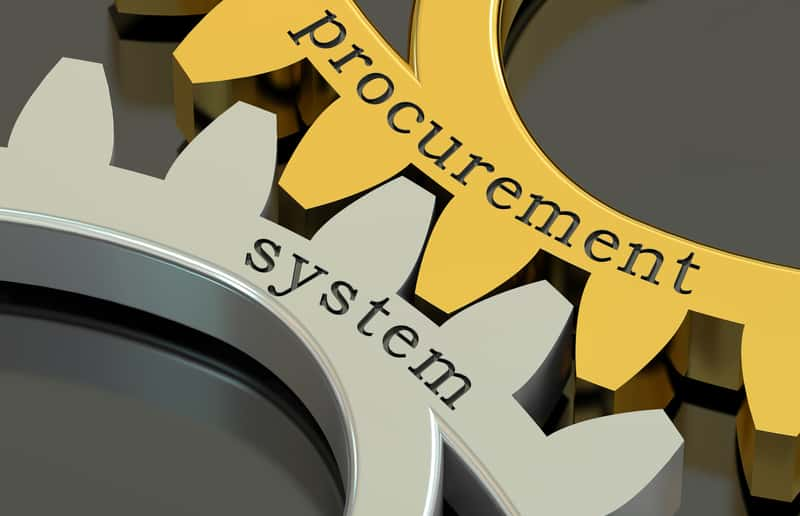 If you own and operate a small business and have always wanted to be a vendor to the federal government but were overwhelmed by the seemingly uphill climb to even get noticed, Michigan's U.S. Senator Gary Peters is hopeful of leveling the playing field through new bipartisan legislation designed to get you into the game.
Senator Peters, who is the Ranking Member of the Senate Homeland Security and Governmental Affairs Committee, has announced today that he has introduced legislation to expand opportunities for small businesses to contract with the federal government.
Federal contracts can provide significant opportunities for small businesses, but some agencies have been reluctant to utilize the Small Business Administration's (SBA) contracting programs. The newly introduced Promoting Rigorous and Innovative Cost Efficiencies for Federal Procurement and Acquisitions Act of 2019 — or more simply the PRICE Act —  seeks to resolve that issue by requiring the Office of Management and Budget (OMB) to work with federal acquisition administrators to share innovative best practices that will help:
Modernize contracting procedures
Realize cost savings for taxpayers
Ensure small businesses have a seat at the table in federal contracting.
Peters, a Democrat, was joined in introducing the bill by U.S. Senator Joni Ernst, an Iowa Republican.
Peters says, "Small businesses are the backbone of our national economy, but many struggle to take advantage of federal procurement opportunities because government agencies are reluctant to include them in the contracting process." He argues, "Small business owners don't want a leg up, they just want the chance to compete and succeed. This bipartisan bill would help to ensure that small businesses in Michigan and across the country have a fair shot at winning federal contracts and growing their businesses for years to come."
Small businesses that want to compete in the federal marketplace often face hurdles to participating in government procurement. That is especially true for women-owned, veteran-owned, minority-owned, and disadvantaged small businesses. The PRICE Act would ensure that small businesses are front and center in the acquisition process by encouraging government entities to:
Adopt new and innovative practices
Increase small business participation in government contracting
Modernize the federal acquisition process
Report on how to improve mission outcomes and save taxpayer money
The legislation is supported by a broad coalition of groups including the Small Business Majority, Association of Procurement Technical Assistance Centers (APTAC), GovEvolve, HUBZone Contractors National Council, Women Impacting Public Policy, and the Montgomery County Chamber of Commerce.
James Gerraughty, President of APTAC, says, "APTAC is proud to support the PRICE Act of 2019.  APTAC believes in sharing best practices and the difference it can make for all concerned," and adds, "APTAC members frequently share their own best practices with each other, which lends itself to invaluable information gained from the experience of others.  APTAC and its members applaud actions taken for the betterment of Government contracting—for our Government and the private sector."
John Arensmeyer, CEO of Small Business Majority, says, "It's no secret that government procurement is often an important avenue for small business owners to grow their enterprises, but too many small firms struggle to compete in this field," and he concludes, "The PRICE Act will help ensure more small businesses can take part in procurement opportunities by requiring agencies to identify and share best practices in small business contracting. This is a common-sense solution to help ensure a more level playing field for small businesses in government procurement."