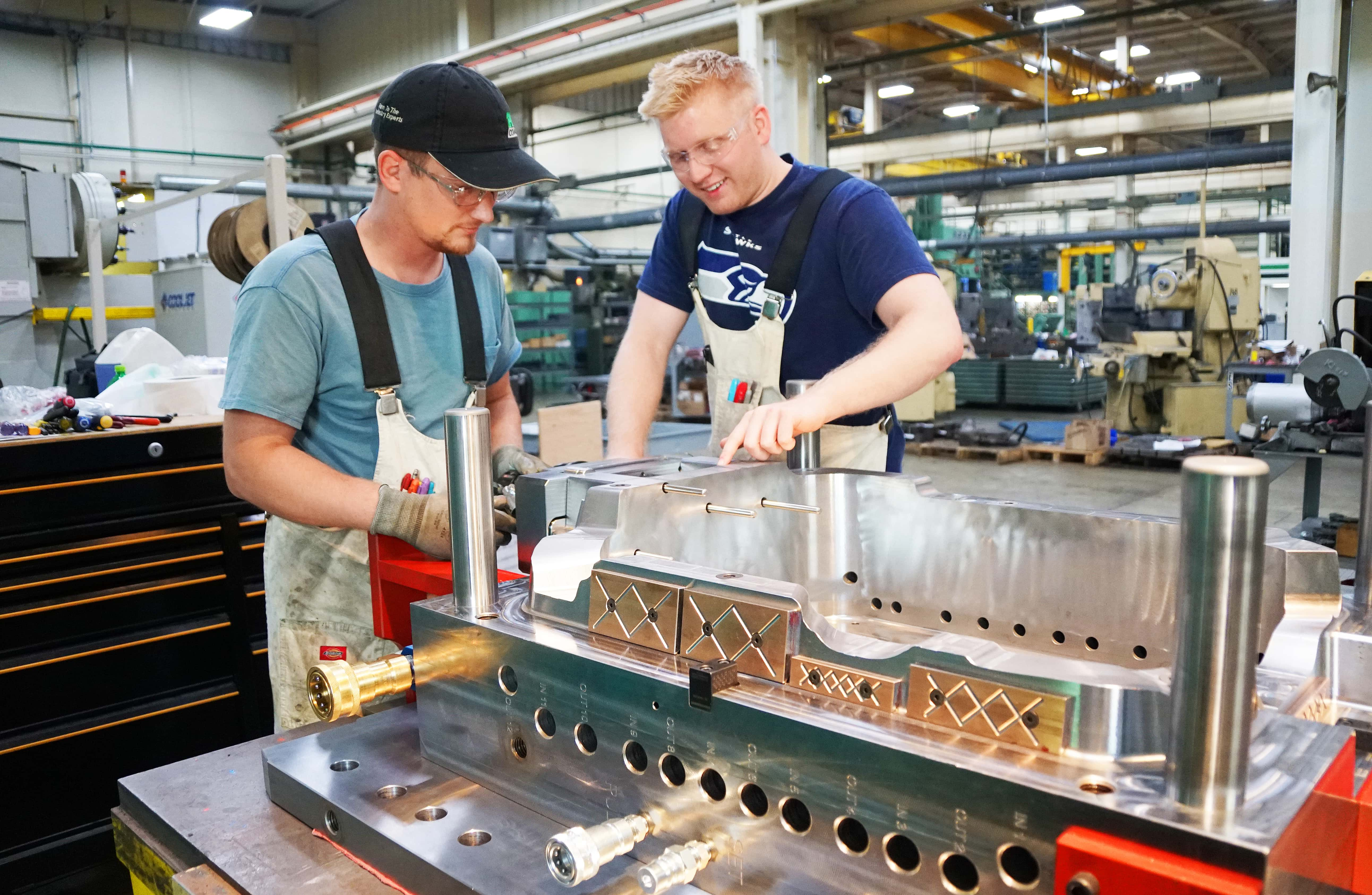 On multiple occasions over the years we've shared with you the great stories of apprentice programs in Southwest Michigan that are paving the way for young men and women to be paid while going to school to learn a valuable trade and emerge with their apprenticeship, a top wage job and no student debt. It makes this week's observance of National Apprenticeship Week all the more rewarding, especially in light of Michigan's leadership on that front.
Michigan leads the entire Midwest in total registered apprenticeship programs, and is ranked third in the entire nation for active registered apprentices in those programs.
As has been exhibited in the manufacturing community alone across Michigan's Great Southwest, apprenticeships play a vital role in preparing Michigan's talent to fill rewarding, high-demand and high-wage careers in fields such as advanced manufacturing, healthcare, and information technology, ensuring Michigan's economy continues to grow and thrive.
The state is celebrating National Apprenticeship Week, November 11th to the 17th, highlighting the value of apprenticeships, the opportunities they create and the role they play in reaching the state's skill attainment goals.
Jeff Donofrio is Director of Labor and Economic Opportunity for Michigan. He tells us, "Apprenticeships are a pathway to great jobs in Michigan, and an opportunity to earn a good wage without significant tuition debt."
Michigan is ranked fourth in the country for total number of new registered apprenticeships according to the U.S. Department of Labor data from fiscal year 2018 – which is more than its neighboring Great Lakes states – and apprenticeships are a true means to gaining high-wage careers and economic prosperity.
Stephanie Beckhorn, Director of Workforce Development for Labor & Economic Opportunity, says, "Michigan has nearly 21,000 registered apprentices in more than 1,000 apprenticeship programs across the state," and reminds us, "With more than 545,000 openings to fill through 2026 in high-demand Professional Trades careers, apprenticeships are a low-cost educational pathway to a great career. These are opportunities for all Michigan residents, and a great investment for employers—it's a win-win for businesses and job seekers alike."
Michigan was awarded a $4-million State Apprenticeship Expansion Grant by the U.S. Department of Labor to expand registered apprenticeships by more than 1,700 new apprentices and 20 new programs through October 31, 2020. State efforts have registered more than 1,500 new apprentices and 111 new apprenticeship programs in the last year alone.
More than 50 events are planned this week to highlight apprenticeships and share information on programs at colleges and other training centers. Events include opportunities for school counselors, business leaders and students to gain first-hand knowledge of apprenticeship opportunities across the state so they better understand the value apprenticeships provide as a post-secondary education option.
Apprenticeship success coordinators at each of the 16 Michigan Works! locations, including Michigan Works! Berrien, Cass, Van Buren, have resources to connect job seekers to apprenticeship programs and are equipped to help employers with developing new registered apprenticeships that fit their talent needs.
In FY 2018 Michigan ranked:
Third in the nation for active registered apprentices…
Fourth nationally for new registered apprentices…
Fifth in the U.S. for active apprenticeship programs…
FY 2019 Michigan data, year to date:
Active Registered Apprenticeship Programs: 1,093
Active Registered Apprentices: 20,917
New Registered Apprentices: 8,426
Completed Registered Apprentices: 2,050
Active Registered Apprentices – Gender: Male = 18,569…Female = 2,348
You can view the State of Apprenticeships in Michigan report to learn more about demographic, occupation, wage, industry and program information for registered apprenticeships at the link below:
2019MichiganApprenticeshipReport
The photo accompanying this story on Moody on the Market is for illustration purposes only, and shows employees at Hanson Mold in St. Joseph.