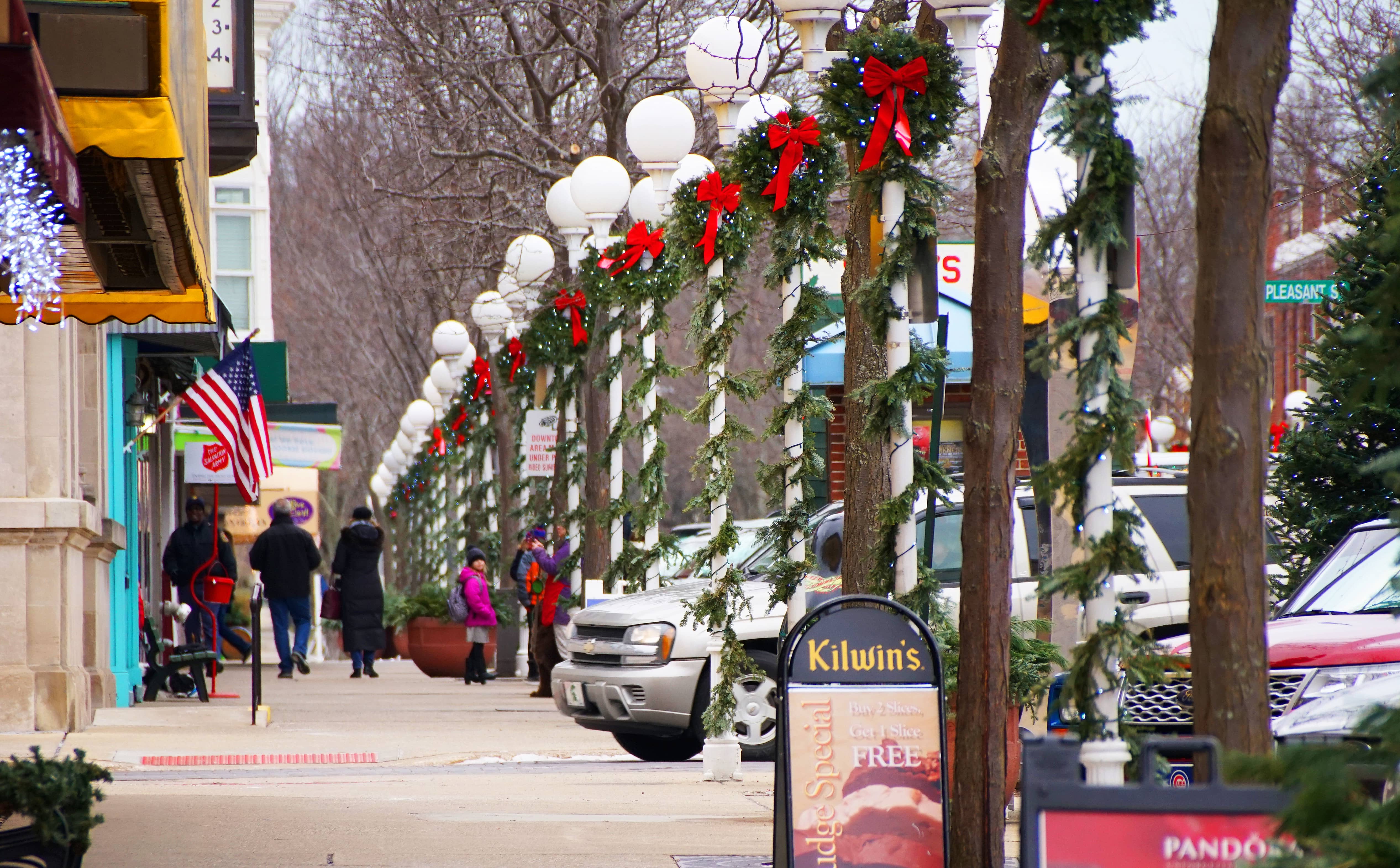 The Michigan Economic Development Corporation has launched a new statewide "Support Local" campaign that encourages Michigan residents to shop, eat, and travel safely in their own neighborhoods and downtowns this holiday season.
Thanksgiving and the holiday season are at hand, and the MEDC says that as efforts continue to combat the ongoing spread of the COVID-19 pandemic, the "Support Local" campaign is designed to remind us all of the importance of supporting local businesses during the holidays and throughout the winter season.
Governor Gretchen Whitmer says, "As we continue to listen to health experts and encourage safety precautions to slow the spread of COVID-19, we want to remind Michiganders that this winter, retail and hospitality businesses are open and ready to help you shop, eat, and stay safely in Michigan," adding, "Now more than ever, small businesses in Pure Michigan need your support. By staying local, you can help Michigan workers, businesses, and communities thrive this season while enjoying the holidays and finding the perfect gift for everyone on your list."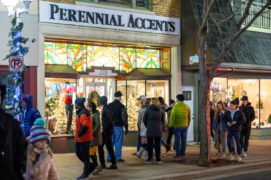 As part of the Support Local campaign, the http://michigan.org website now offers resources that help residents shop and eat local, including links to vibrant downtowns that are filled with local shops specializing in décor, fashion, pet toys, hardware and more. For the craft beverage lover, Michigan's beer, wine and spirits can be found throughout the state at brick-and-mortar shops and local grocery stores. Around Michigan, independent bookstores overflow with page-turning stories and gifts. To refuel, shoppers can visit one of Michigan's coffee shops and get a bag of beans to brew at home.
MEDC is collaborating with a number of small business associations and organizations around the state to launch the program, including the Small Business Association of Michigan, Small Business Development Center, Michigan Retailers Association, Michigan Downtown Association, and the Michigan Restaurant and Lodging Association. Those partners are helping to amplify the campaign message through their channels and serve as subject matter experts for media and content opportunities.
According to the Michigan Retailers Association, one in five Michigan jobs are in the retail industry. Michigan residents sent $18.5 billion to out-of-state retailers in 2017. If only one in 10 out-of-state purchases were switched to local stores, Michigan would gain $1.2 billion in increased economic activity, creating 10,600 new jobs.
For Michigan-inspired gifts, Pure Michigan merchandise is available at https://themittenstate.com/collections/pure-michigan. From the gift of travel to unique Michigan-inspired merchandise, the perfect gift is a simple click away.
The in-state campaign, which begins next Monday, November 30th and runs through March 31st, will include integrated media including digital, social, billboards, as well as traditional media relations initiatives. Featured destinations in the custom content will include both St. Joseph and Benton Harbor in our region, as well as the communities of Sault Ste. Marie, Houghton/Hancock, Charlevoix, Petoskey, Cheboygan/Alpena, Grand Rapids, Muskegon, Mt. Pleasant, Flint, Lansing,  Kalamazoo, Battle Creek, Ann Arbor, Ypsilanti and Detroit. The budget for the Support Local campaign is $865,000.
MEDC CEO Mark Burton says, "We remain committed to supporting our small businesses, their workers and the local communities who have been adversely impacted by COVID-19,"and adds, "This campaign builds on the nearly 20 COVID-19 economic relief programs we've already deployed and showcases the resiliency and ingenuity of Michigan people and businesses, even during a global pandemic."
The Michigan Office of Outdoor Recreation Industry also encourages Michiganders to support outdoor retailers and restaurants by taking advantage of outdoor leisure opportunities. According to the Bureau of Economic Analysis, the economic impact of outdoor recreation-related activity in Michigan is $10.1 billion, and Michigan outdoor recreation-related total jobs in Michigan are 123,569, with a total compensation to employees of $4.7 billion.
Michigan Office of Outdoor Recreation Industry Director Brad Garmon reports, "People want to be playing outdoors this winter and Michigan is a great place for winter recreation," noting, "There are plenty of options for getting out there and enjoying winter, and Michigan's retailers and service providers are ready and eager to help."
MEDC also recently released a new COVID-19 Winter Strategies resource guide designed to help Michigan's downtowns and business districts develop innovative solutions that address the challenges of snow and cold while enhancing opportunities for safe outdoor winter activity. The Winter Strategies resource guide focuses on a number of principles of winter planning, including improving winter transportation for pedestrians, cyclists and public transit users; designing for winter safety and comfort; making winter a positive asset to attract business, tourism and new residents; snow management and more.
The Support Local campaign builds on the Pure Michigan Pledge, a promise to uphold local safety protocols and CDC travel guidelines to travel safely this summer season and beyond.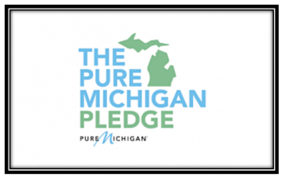 The Pure Michigan Pledge outlines seven steps businesses in the travel industry will take to ensure a safe environment for travelers. Those steps include:
Following all CDC guidelines
Wearing face coverings in all required and otherwise appropriate areas
Keeping high-touch surfaces clean
Practicing social distancing
Use of credit and debit cards as much as possible
Providing adequate supplies of soap and sanitizer to employees and visitors alike
Staying home if there are any signs of illness
Dave Lorenz, Vice President of Travel Michigan, concludes, "If we all take the Pure Michigan Pledge, we can support local businesses safely – by wearing masks in stores, ordering takeout, or purchasing gift certificates to local restaurants as holiday gifts – and continue to experience the best Michigan has to offer this holiday season."