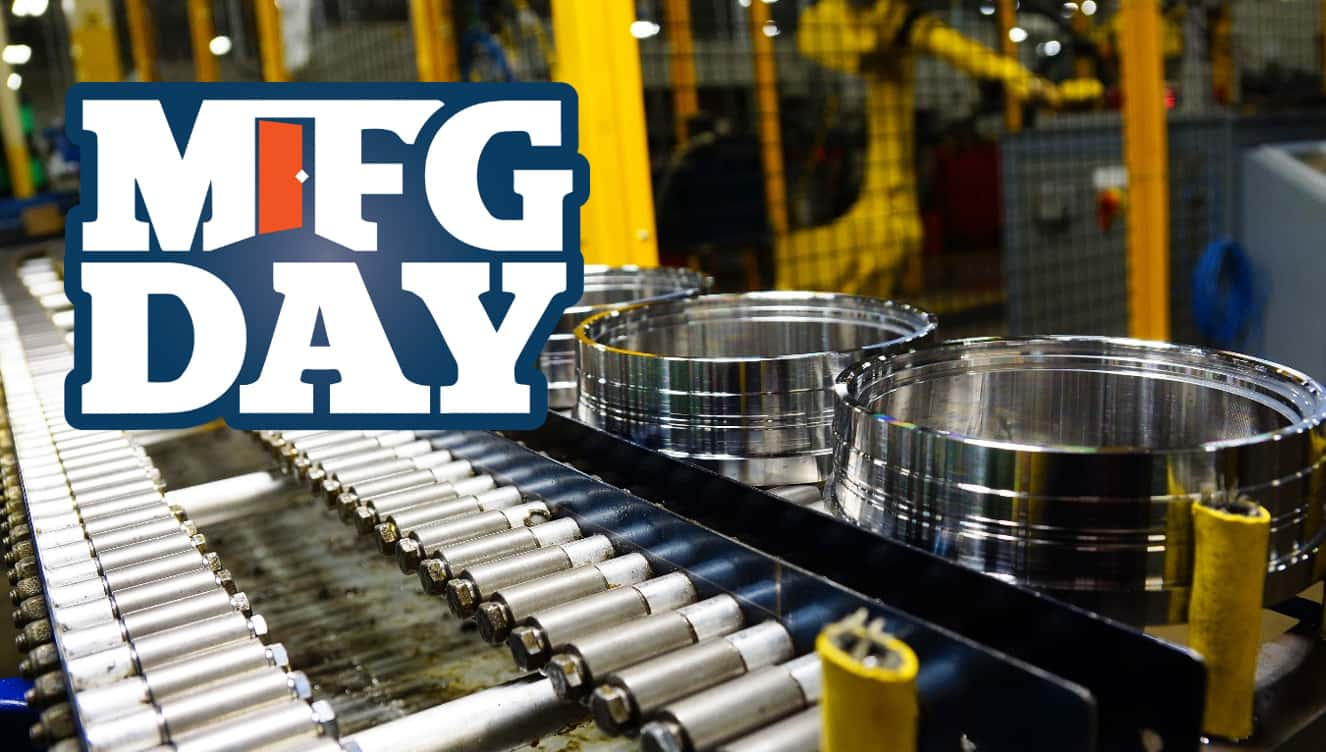 Living in one of the most prolific manufacturing regions in the nation, with some 20-percent of the workforce engaged in industry of some sort from tool & die shops to plastic injection molding, machine tooling and beyond, there are thousands of reasons in Michigan's Great Southwest to join the celebration of Michigan Manufacturing Week in the week ahead.
In fact, the Michigan Manufacturers Association (MMA) itself is leading the charge, excited to join the state's leading employers, its more than 635,000 current manufacturers on the job and the millions of Michigan citizens impacted by manufacturing in celebrating Michigan Manufacturing Week.
The annual celebration, this year slated for the week ahead, beginning today, September 29th, brings a spotlight to an industry responsible for more than $96.22 billion in annual statewide output.
Chuck Hadden is President & CEO of the Michigan Manufacturers Association. He tells us,  "Michigan's unique history has been written by manufacturers — their innovations, their commitment to local communities, and the jobs they provide — and we are so proud to see this week set aside as a way to recognize the great businesses that call Michigan home." Hadden adds, "Michigan Manufacturing Week also helps to build awareness of the exciting career opportunities available to current jobseekers and the state's next generation workforce."
The annual celebration coincides with Manufacturing Day, next Friday, October 4th, when thousands of manufacturers nationwide will open their doors to students, parents, teachers, elected officials and community leaders. Michigan currently accounts for nearly one of every 12 Manufacturing Day events in the country. Locally, the Kinexus Group is turning the tables a bit this year and taking manufacturers in several local school systems to meet with key students interested in a skilled trades job who will showcase their Career and Technical Education environment right at home.
The MMA's Hadden says, "We're excited to see this annual event continue and grow stronger each year as more and more young people are able to see firsthand what opportunities are available to them after graduation," and adds, "I encourage any manufacturer that has not yet registered their event on the national event website to do so and ensure that every person in their community who is curious about what manufacturers do can walk inside and discover the excitement themselves."
For more information on events happening in Michigan and nationwide during Manufacturing Day and Michigan Manufacturing Week, click the link below: