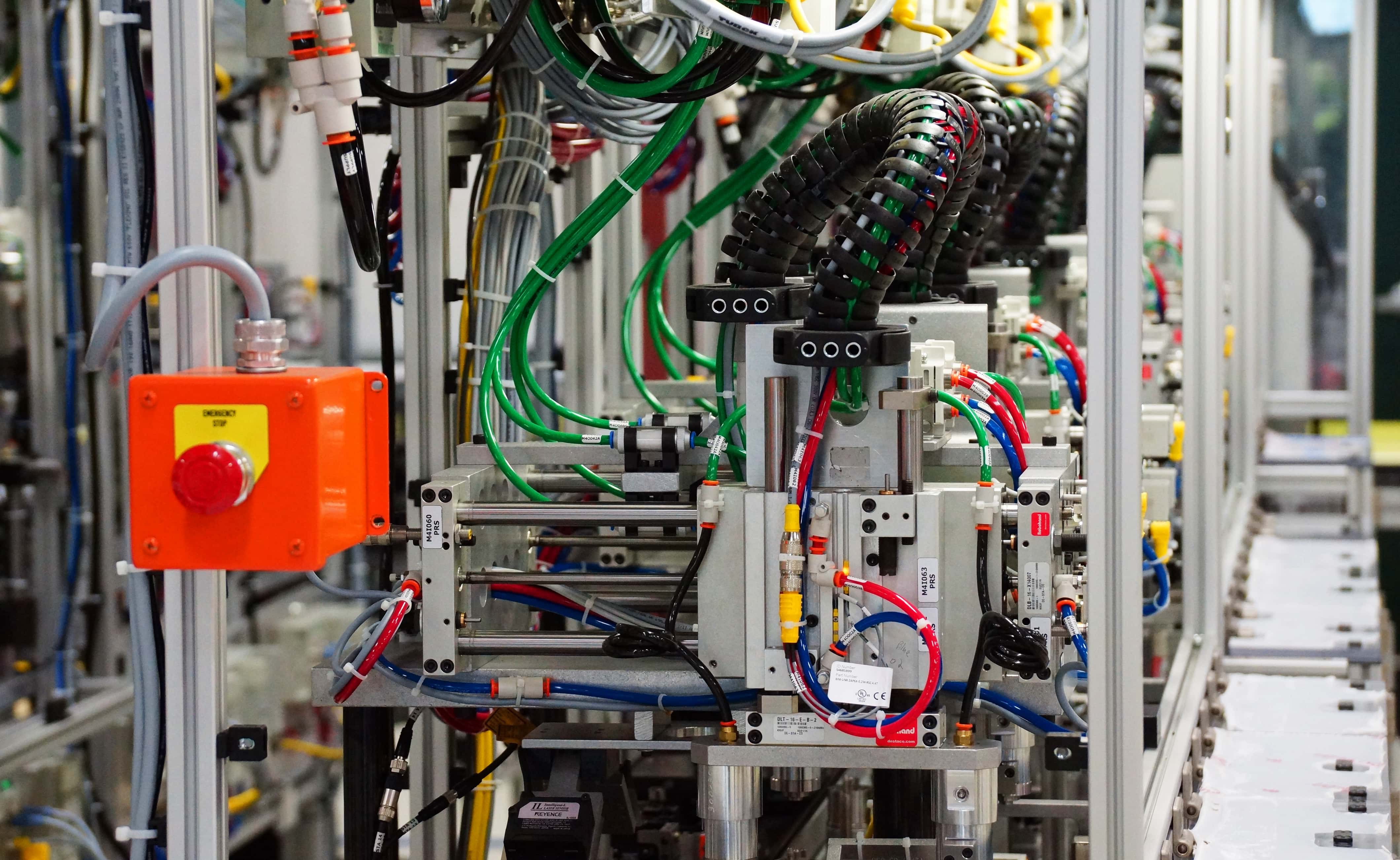 With manufacturing still comprising a sizable percentage of the labor market in Michigan's Great Southwest, and one of the highest percentages of any labor market in the entire state, you can rest assured that there are some stellar performers in our region doing great things every day. With that in mind, it's time to consider nominating them for the recognition they deserve.
The Michigan Manufacturers Association is gearing up for its annual celebration of manufacturing excellence as nominations are now open for the 2019 MFG Excellence Awards. The annual effort to recognize the contributions manufacturers make to Michigan's economy and local communities include a mix of individual and company-wide awards highlighting leadership, innovation, service and the cool products being made across the state.
Chuck Hadden is President & CEO of the MMA. He says, "Manufacturers are hard at work every day in facilities that dot every community in Michigan and they rarely seek the recognition they deserve." Hadden notes, "The stories of manufacturing are stories of leadership, innovation and community. They inspire others to pursue careers in the industry and elevate manufacturing as a whole. I am so proud to see the MFG Excellence Awards becoming the singular event each year where those stories are told."
The 2019 MFG Excellence Awards will honor individuals and companies across a variety of categories, including:
John G. Thodis Michigan Manufacturer of the Year (individual or company)
MFG Lifetime Achievement (individual)
MFG Woman of the Year (individual — new in 2019)
MFG Emerging Leader (individual)
MFG Talent Champion (individual or program)
MFG Community Impact (company)
MFG Innovation Excellence (company)
"Coolest Thing Made in Michigan" People's Choice Award (company)
New in 2019 is the MFG Woman of the Year Award, recognizing the roles women play in manufacturing, their significant achievements in the industry and positive impacts within and throughout the community.
As Hadden says, "Women are an integral part of manufacturing; however we don't do enough to make manufacturing a realistic career option for women," and adds, "A young girl can be interested in robotics or engineering or metalwork but, for that interest to remain a part of her, she needs to see it as a career possibility. The MFG Woman of the Year Award helps us to both recognize female manufacturers for their achievements today and to provide young women with real role models they can see doing amazing things."
Click the link below to submit nominations, view videos of past award recipients and to register for the 2019 MFG Excellence Awards program on Thursday, November 7th, at the Kellogg Hotel & Conference Center in East Lansing. Seating is limited, so you are encouraged to register early. Here's the link:
Self-nominations are encouraged for all categories. Nominations close at 5:00 pm on Friday, August 23rd, 2019. Online voting for the Top 10 products and the overall winner of the "Coolest Thing Made in Michigan" People's Choice Award will take place on MLive.com across two rounds of voting ending on MFG Day, Friday, October 4th. The winner will be announced live on-stage during the Awards program.
Manufacturers make exceptional contributions to the state of Michigan, including the economy, their workforce, local communities and the industry. The MFG Excellence Awards celebrate manufacturing excellence through recognition of deserving individuals, exceptional companies or noteworthy products.
For more than 115 years, the MMA has been serving Michigan manufacturers and related industries by providing effective representation at Michigan's Capitol, timely educational seminars; quality and competitive-rate insurance programs, informational e-newsletters and a monthly magazine. Visit mimfg.org for more information.