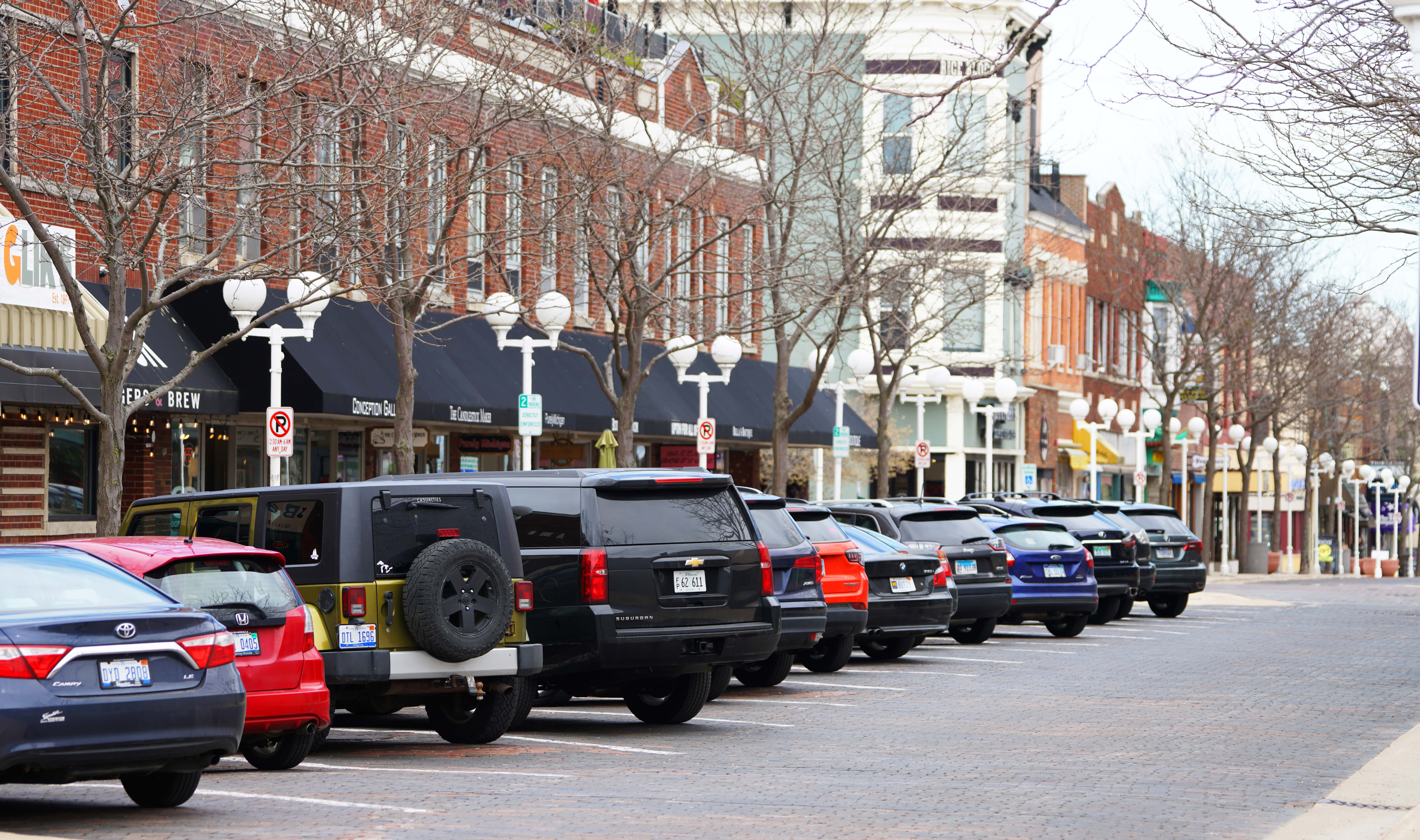 The good news this week from the Michigan Retailers Association is that sales are decidedly on the upswing across the state. The bad news is they are still struggling in many cases to find the workforce necessary to keep the doors open and the customer's satisfied.
According to the monthly report from the Michigan Retailers Association, the cash registers are ringing. They reflect higher sales in the most recent data month of April, which was characterized as "A thaw from the stagnant first quarter of 2019."
The monthly Retail Index survey came in at 59.6, a nice jump from both a year ago in April of 2018 when the index stood at 43.7, and the preceding month of March of 2019's survey which came in at 42.6. The seasonally adjusted performance index is conducted by the Michigan Retailers Association (MRA) in cooperation with the Federal Reserve Bank of Chicago's Detroit branch.
James Hallan is President & CEO of the MRA. He says, "Retailers have told MRA that April pulled them out of a cold-weather, first-quarter slump, and many are very confident they'll continue the trend into summer."
The 100-point index provides a snapshot of the state's overall retail industry. Index values above 50 generally indicate positive activity, and the higher the number, the stronger the activity.
The April survey showed that 56-percent of respondents reported sales increases over March. Twenty-nine percent of retailers recorded declines in April and 15-percent reported no change.
The Retail Index shows that 60-percent of Michigan retailers expect strong sales through July, while 14-percent predict a decrease, and 26-percent expect no change. That results in an adjusted outlook index of 65.5 – a solid forecast for the summer.
Two retailers anonymously commented in the survey that their biggest challenges are finding seasonal help and finding enough people willing to work. Others who didn't directly mention the issue have struggled with the same issue for some time, much like their counterparts in manufacturing and service sectors.
Hallan says, "Retailers are starting to see strong and steady sales," adding, "Now they need to find the labor. With such a low unemployment rate, quality labor, especially during seasonal hiring, is hard to come by."
The unemployment rate in Michigan had a slight increase to 4.1-percent in April 2019, while the national rate slightly dropped to 3.6-percent. In April 2018, Michigan's unemployment rate was 4.3-percent.
The state Senate Fiscal Agency showed that April 2019 sales tax receipts totaled $645.6 million, dropping 2.3-percent over April 2018, and in addition, were $47.2 million below the forecasted level.
The Michigan retail and hospitality sectors are also impacted by the workings of Pure Michigan. Travel Michigan has launched a new Meanwhile in Michigan marketing campaign to highlight Michigan's vast summer offerings.
The Meanwhile in Michigan campaign is part of Travel Michigan's efforts to increase travel to Michigan, while encouraging tourists to also venture out to off-the-beaten-path destinations. The campaign aims to spark travelers' interest in discovering Michigan's must-see hidden gems and speaks to a cure for the Monday-Friday routine, with a different radio spot for each weekday and one for the weekend.
Dave Lorenz is Vice President of Michigan Travel, which is part of the Michigan Economic Development Corporation. He proclaims, "Michigan has so many hidden gems to offer visitors, and we continue to add leading-edge technologies and new creative elements to the campaign to further inspire visitors to look to Michigan for their perfect vacation," and adds, "Meanwhile in Michigan is really about taking the time to slow down and relax with a perfect escape in Pure Michigan."
To reach the evolving consumer, the Meanwhile in Michigan campaign uses media including radio, billboards, Chicago buses and airports, connected TV, paid social, custom content and digital ads. Meanwhile in Michigan will be broadcast on 20 different markets, including Pandora audio everywhere. Billboards featuring Silver Lake Sand Dunes and Au Sable River Dunes will also be displayed in select out-of-state markets. Billboards featuring Silver Lake, Caseville, and Lake Huron will be displayed in-state.
In addition, the campaign will be running in markets including Chicago, Cincinnati, Cleveland, Columbus, Dayton, Detroit, Flint, Ft. Wayne, Grand Rapids, Green Bay, Indianapolis, Lansing, Louisville, Milwaukee, Minneapolis, Pittsburg, South Bend, St. Louis, Toledo and Traverse City.
The budget for the warm weather advertising campaign is $2,553,703, and it started on May 13th and runs through August 26th. The goal of the program is to extend the marketing reach of Michigan's travel industry and the Pure Michigan campaign. That's always a good thing for Michigan retailers, especially in hot tourist destinations like Michigan's Great Southwest.