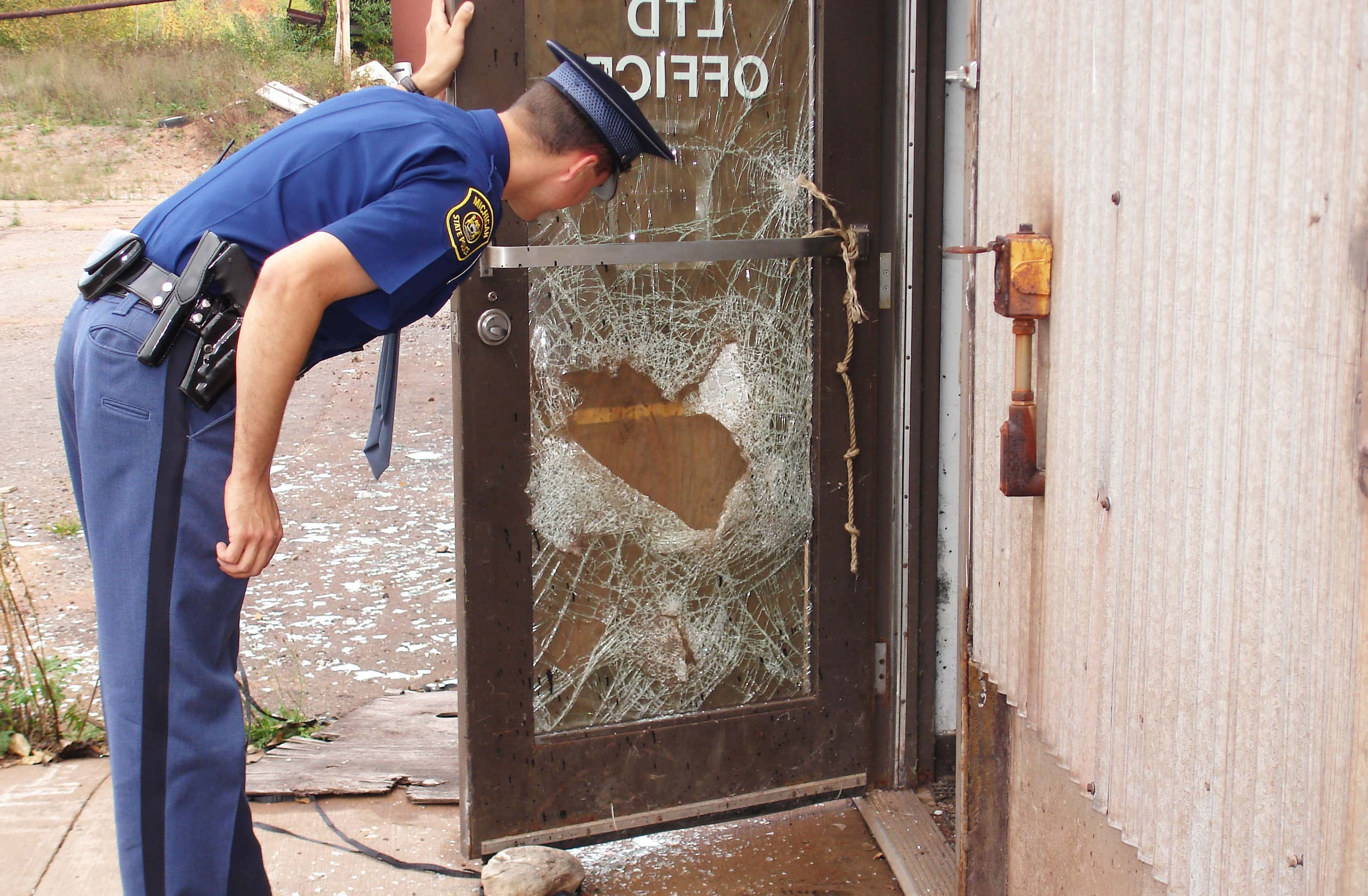 There is excellent news today for business owners, citizens, and visitors alike from the Michigan State Police regarding crime in the community of Benton Harbor. Preliminary findings for 2016 show violent crime continues to decline in the city of Benton Harbor, and by double digits in most categories. Better yet, the report comes on the heels of a more than 10-percent decrease in violent crime in 2015 when looking at the FBI's most recent annual crime report released last September.
Capt. Michael Brown is Fifth District Commander and he tells us, "With additional resources directed toward reducing violent crime, we are seeing great results." Brown notes, "We are seeing steady, significant decreases in violent crimes including aggravated assault, rape and robbery. It is a positive trend and one that we hope will continue in Benton Harbor."
Brown says that Benton Harbor is part of Michigan's Secure Cities Partnership (SCP), which is an initiative developed by the Michigan State Police to address crime through a comprehensive system of 'smart justice' that recognizes the connection between enforcement and community engagement.
The State Police developed the Secure Cities Partnership in 2012, at the direction of Governor Snyder to provide enhanced law enforcement support to reduce crime and enhance the quality of life in Flint, Saginaw, Detroit and Pontiac. They initiated directed patrols utilizing the Data-Driven Approaches to Crime and Traffic Safety (DDACTS) to identify and target criminal hot spots, while they established Major Case Units to enhance investigative efforts with local law enforcement.
In 2015, the State Police expanded the SCP to include the cities of Benton Harbor, Inkster and Muskegon Heights. The program further expanded in 2016 to include a total of 10 cities with the addition of Hamtramck, Highland Park and Harper Woods.
Three MSP detectives work with Benton Harbor Public Safety detectives to aggressively investigate the city's most violent crimes. The SCP in Benton Harbor will expand even further this spring with the addition, in May, of two uniform troopers from the Niles Post who will focus on proactive patrols in neighborhoods and the city's business district.
Dan McGinnis, Benton Harbor's Chief of Public Safety says, "Our partnership has been very positive in our detective bureau and we look forward to coordinating our crime prevention efforts with the added uniform patrols." He adds, "The Secure Cities Partnership has enhanced our investigations allowing a greater ability to focus efforts on solving violent crime in our community."