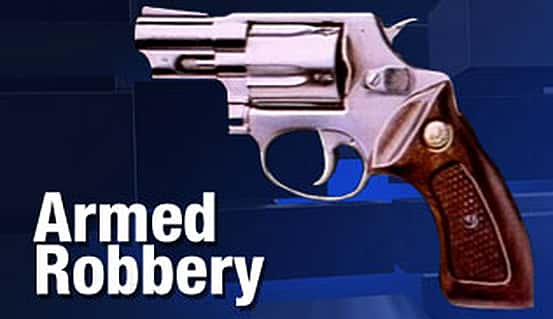 A bold midnight armed robbery which had two, essentially masked, gunmen both firing their weapons inside and out of the gas station they held up has Niles Police scratching their heads and seeking the help of the general public in catching the thieves.
Last night, Sunday, August 11th, at just minutes before midnight, the Niles Police Dispatch Center received a 911 call that the Admiral Gas Station located at 640 Chicago Road in the City of Niles, had just been robbed.
Two unknown men walked into the gas station wearing gloves and clothing that concealed their faces. Both men were holding semi-automatic firearms and approached the clerk.  After taking cash from the cash drawer they both fled the gas station on foot.
Police Detectives say that both men fired their guns both inside and outside of the gas station, but, fortunately, nobody was injured during the hold up.
The robbery is still under investigation, and police are asking anyone with information on the case to contact the Niles Police Detective Bureau at 269-683-0404. Anonymous tips can also be submitted online by visiting www.tipsoft.com or by texting a tip to 274637; with keyword tipnilespd.