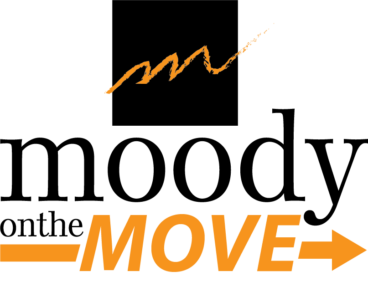 Supporting Southwest Michigan's Local Businesses
---
December 2021: Pat speaks with Lisa Cripps-Downey and Sarah Jollay with Berrien Community Foundation about the foundation's 70 years of impact in the area and the continued growth for the future thanks to the help of generous donors and volunteers. Connect with BCF at berriencommunity.org.
Moody on the Move is presented by United Federal Credit Union.
---
November 2021: This month, Pat talks to the staff of United Way of Southwest Michigan about making an impact around Berrien, Cass, and Van Buren Counties. Find out more at uwsm.org.
Moody on the Move is presented by United Federal Credit Union.
---
October 2021: This month, Dr. Tara of Fully Alive Family Chiropractic talks with Pat Moody about why she left Bio Mechanical Engineering to become a Chiropractor instead. Watch this month's episode of Moody on the Move to hear more about how to sign up for a free screening and learn how you could be living your life Fully Alive. Watch the video now, supported by United Federal Credit Union.
---
September 2021: In this episode of Moody on the Move, Pat visits Wightman and learns about their 75th anniversary. Plus find out how over 80 people at Wightman collaborated to transform the city of Cassopolis. Watch the video now, supported by United Federal Credit Union.
---
August 2021: This month Pat Moody goes "On the Move" to Berrien Springs Public School district to learn "What is the Shamrock Way?" Find out how Superintendent Dave Eichberg and his team strive to meet the learning needs of every student in the district. They have created many learning options that inspire students to think, learn, achieve and care in a global community. Watch the video to learn more.
---
July 2021: This month Pat Moody goes on the move to visit Dr Gyl Kasewurm at Professional Hearing Services. Relaxing in this beautiful Italian-themed space, we learned that "many people don't know what they don't know. And what you don't know can hurt you." Watch this video to get more comfortable with addressing your hearing health. You'll be glad you did.
---
June 2021: Moody on the Move travels to Countryside Academy in Benton Harbor. Countryside Academy is a tuition-free, Young 5s – 12th Grade public school system serving approximately 750 students and their families in Southwest Michigan. Their 98 acre site includes a greenhouse, woods, ponds, stream and gardens. Students can attend full time or part time to take advantage of their many programs such as aviation. Watch the interview and learn more about this great resource for education.
---
May 2021: In this episode of Moody on the Move, we are headed to Niles to talk with Dr. Zechariah Hoyt, Director, Early Childhood Development for our local YMCA of Greater Michiana (Benton Harbor-St. Joseph YMCA). Find out what's in the works for this summer and learn how the YMCA adapts to the needs of the communities they serve.
A special thank you to our friends at United Federal Credit Union. We certainly appreciate all the things that you do for Michigan's Great Southwest everyday.
Also a hats off to our friends from Little Red Fern Productions, who work their magic and make us look good every week.
---
April 2021: In this episode of "Moody on the Move" we are speaking with Jordan Hurst, a young entrepreneur in Watervliet and Coloma, Michigan. Jordan worked hard, rising up through the ranks of Subway moving from employee to now franchise owner of two stores. Jordan loves what he does and is passionate about investing in the communities he serves and lives in. It's an inspiring story! We enjoyed getting to know Jordan and we hope you will be inspired to support this local business owner in Michigan's Great Southwest.
---
March 2021: This month, Pat talks to Ron at PRIDE, The Portable Toilet Company about the importance of taking pride in excellent customer service. See more at Pride's website at prideportabletoilets.com
---
February 2021: Moody on the Move heads to St. Joe to speak with Van's Medical Equipment about their service to the community and the importance of buying locally.
Podcast:

---
January 2021: Pat speaks with Arthur & Sarah of the Southwest Michigan Regional Chamber about the importance of supporting local businesses, the #BuyLocalBerrienChallenge, and the importance of membership.
Podcast:

---
It has been a very unpredictable year for many small businesses in Michigan's Great Southwest. One of the biggest challenges for owners, operators, and managers is how to inform customers about their operations. When it comes to information regarding local businesses in Southwest Michigan, one name comes to mind.
Pat Moody.
We'll be sending the "Booming Voice Of Business" Pat Moody to one local business each month to feature that business in a video that will be posted to MoodyOnTheMarket.com and WSJM.com. The interviews cover business struggles, successes, availability, and how the community can support their business. In addition, videos will be hosted as advertisements on the MoodyontheMarket.com Facebook page and promoted on-air at News/Talk/Sports 94.9 WSJM.
Would your business like to be considered for this advertising program? Let us know.
A representative of Mid-West Family will follow up about your advertising request with pricing and scheduling opportunities for Moody on the Move. Thanks for your interest!