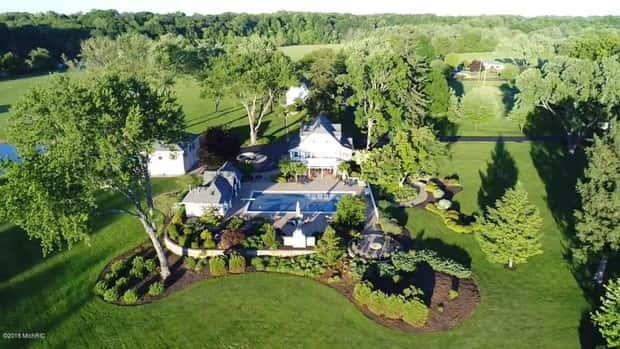 The legendary story of boxing great Muhammad Ali in Michigan's Great Southwest has now come full circle, 44 years after his arrival here. The estate of the former world champ — one of the most significant and celebrated athletes of the 20th century — has been sold in Berrien Springs.
The deal was completed just days before Christmas according to Cressy & Everett Realtor Tim Mitchell of Dowagiac. I reached out to Mitchell on the Saturday before Christmas after hearing that his office had concluded a deal, but never heard back from him.
Late Wednesday afternoon, Crain's Detroit Business reported that Mitchell told them the deal came in at $2.5-million dollars and the buyer is "the New York-based Turken Foundation."
The website for the Turken Foundation says it was created from two other foundations in the nation of Turkey with a mission "to assist eligible students by means of housing, scholarship and other cultural programs to improve their educational experience in the United States."
The sprawling Ali Estate includes 81 acres with a mile of river frontage on the St. Joseph River. A circular drive leads to the main house, carriage house, pool, gym, garages, barns, and office epicenter. The now famous training gym is at the midpoint of the property, with the boxing ring at center stage. Also on site are a steam room, private baths, massage room, laundry and hot tub spa. A full sport basketball court is just outside.
Ali and his wife Lonnie purchased the estate at the end of Kephart Lane in Berrien Springs 44 years ago after going on the market in June of last year, some two years after Ali had died.
Mitchell's website at Cressy & Everett put the asking price at $2,895,037, and it ultimately sold on December 21st for $2.5-million according to his "sold" listing.
Details regarding the Turken Foundation's plans for the property have not been made available, although some indications have shown it might be used as a retreat for their student focused mission.
The aerial photo of the Ali Estate is courtesy of Cressy & Everett.