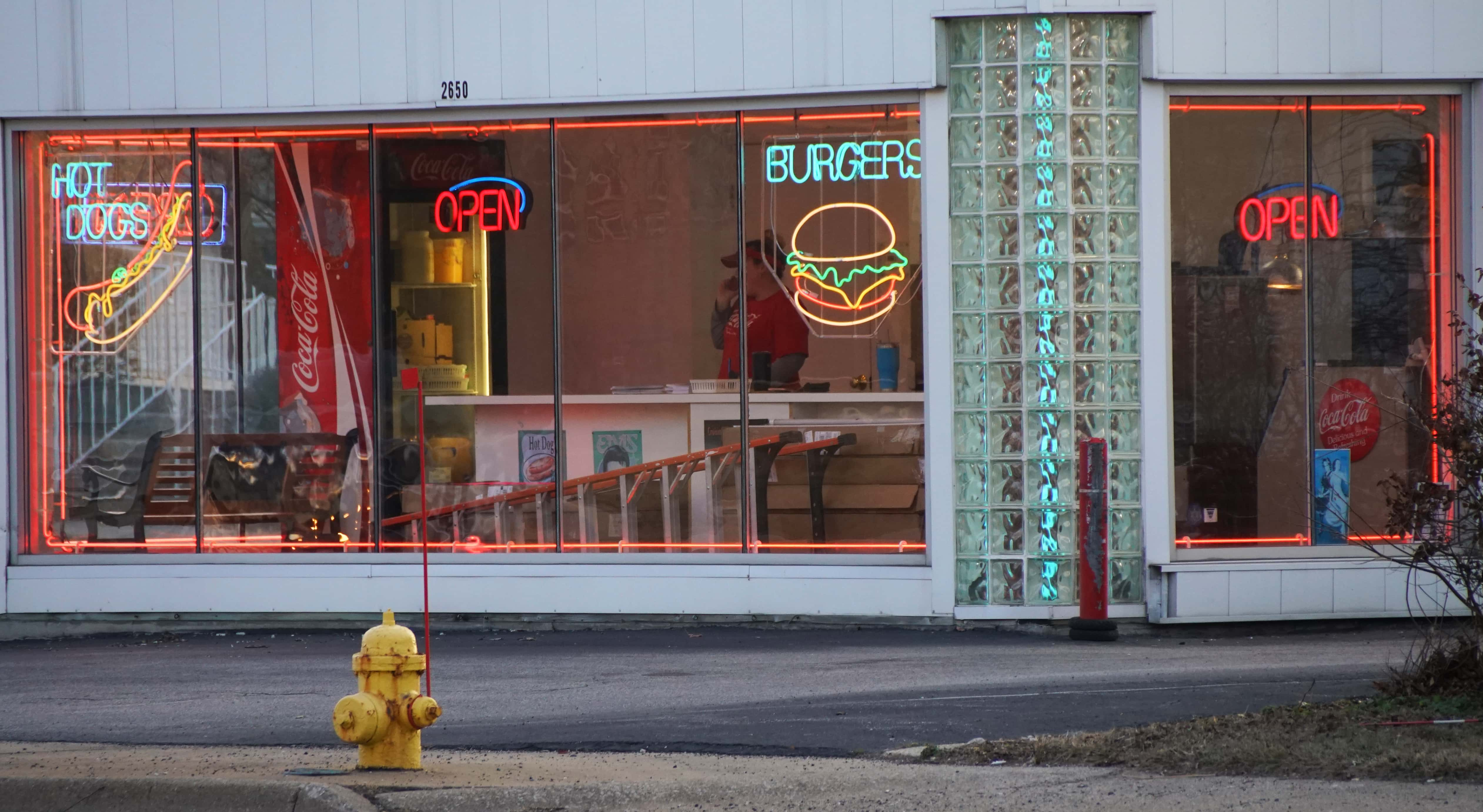 The restaurant with a 1955 Chevy on the roof is getting a facelift over the next several months, but you will still be able to get your burger fix without missing a beat according to operators of The Neon Grill in Southtown St. Joseph, at the stoplight at Niles and Botham Avenues.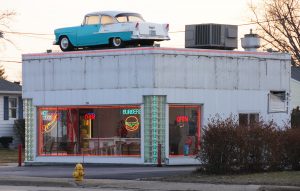 The popular drive-thru only restaurant has carved out a name for itself by serving up top quality burgers for going on 27 years now. In fact, early next month they will mark fully 27 years since opening day on April 9, 1992, and they want to begin things with a freshened look.
The ravages of wind, rain, sun and snow over the years have taken their toll on the red awning that has completely surrounded the tiny little gem of a diner, and both the awning and its framework infrastructure have been removed for replacement in the weeks ahead.
Dale and Cindy Haigler have owned the popular burger joint at 2650 Niles Avenue in St. Joseph since day one, and just like the food offerings they serve up daily, they want to keep things fresh, so the renovations are now underway. The little building looks almost naked without the iconic awning, but the car is still on the roof and the burgers, fries, onion rings and the rest of their menu are still available daily, with burgers handcrafted from fresh ground beef procured from a local butcher every day, then braised on a sizzling hot grill.
The goal of fresh ground beef is to capture the wonderful flavor of days gone by at a time when many fast food operators tee up frozen patties shipped in from corporate vendors.
Dale's niece said tonight that while the renovations continue, the beat goes on inside, and they do not expect any interruption in service during business hours, Monday through Saturday from 10:30am til 9pm. Stay tuned for a fresh new upgrade on one of the more iconic restaurants in Michigan's Great Southwest.