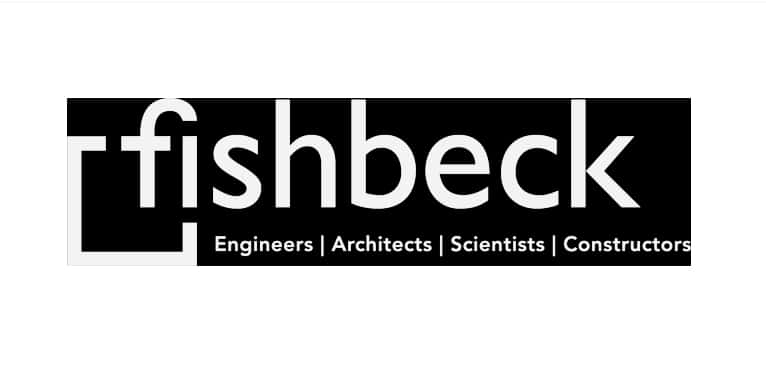 For virtually every city manager, township supervisor, village council member, public works director and most of the people who sit in the audience routinely at municipalities all across Michigan's Great Southwest, the name Fishbeck, Thompson, Carr & Huber has become a household name over the past several decades. Many authorities have long since truncated the name in negotiations and discussions to simply Fishbeck and now the company itself has re-branded to simply Fishbeck.
The Grand Rapids-based engineering juggernaut with more than 450 employees and hands-on experience in almost every community large and small across the region for multiple projects recently announced that more than sixty years after their founding in the Furniture City, and expansion into three states, they will move forward in full embrace of the new moniker of Fishbeck. Just Fishbeck.
As one of the premier professional consulting, engineering and architectural firms in America, the company's President, Jeff Schumaker has told the media, "Over the last 20 years, our firm has experienced tremendous growth and expansion into new markets," and adds, "It was time for a change to reflect this growth."
Fishbeck's team has a depth of experience all across the region with involvement in projects ranging from the City of St. Joseph's Water Filtration Plant to the Coloma Library. They have provided deep expertise in the study of E.coli monitoring of the Black River, Pine Creek and Mill Creek in Van Buren and Berrien Counties which especially impacted North and South Beaches in South Haven.
Other projects in the region have included a Hickory Creek Assessment for the Village of Stevensville, as well as SAW Grant management there, the Lower St. Joseph/Galien River Watershed Management Plan, the Lower St. Joseph River Watershed at Niles, the City of South Haven Water Treatment Plant, and many, many other projects that have utilized the firm's extensive experience in a wide range of resources.
Fishbeck currently has headquarters in Grand Rapids with offices also elsewhere in Michigan, Ohio and Indiana. A total of 14 offices house Fishbeck experts on core services including engineering, architecture, environmental sciences, and construction management among others.
The firm was established 63 years ago in 1956, and expanded outside of Michigan starting in 2006. The company's newest site is in Indianapolis, but they've also grown through acquisition most recently taking over Ohio's Northwest Consultants, Inc. Revenues in the past decade have grown by nearly 50-percent according to Schumaker who concludes, "As we continue to expand, we felt a name change would present a unified message that is more easily recognized in all the regions in which we provide our service. This new brand represents the innovative work and minds we have at our firm."