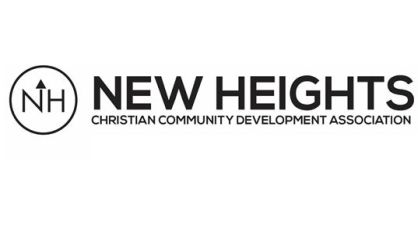 A new community resource center has been announced for the Benton Heights area by the New Heights Christian Community Development Association. Association Director Chris Britton tells WSJM News the plan is to begin constructing a 3,000 square foot facility at Euclid and Red Arrow Highway next year.
"The goal of the center is twofold," Britton said. "It's to create capacity for area human service agencies and social service agencies to have a space where they can do outreach and deliver their services to the Benton Heights Community. It's also going to house a laundromat."
Britton says the association did market research and learned there is a need for a laundromat in the area.
"Beyond that, we have done door to door surveys and gotten to know the community over the years. This idea started ten years ago, and for ten years, we've continued to hear we need a laundry facility here in Benton Heights."
Britton says organizations like Kinexus and Mosaic CCDA will have spaces in the center. The facility is being helped with donations from the Whirlpool Foundation, First Church, the Frederick S. Upton Foundation, and the Spectrum Health Lakeland Foundation. Their donations add up to more than $600,000. The New Heights Christian Community Development Association still needs to raise about $70,000. If all goes well, the new center will be open in October of next year.