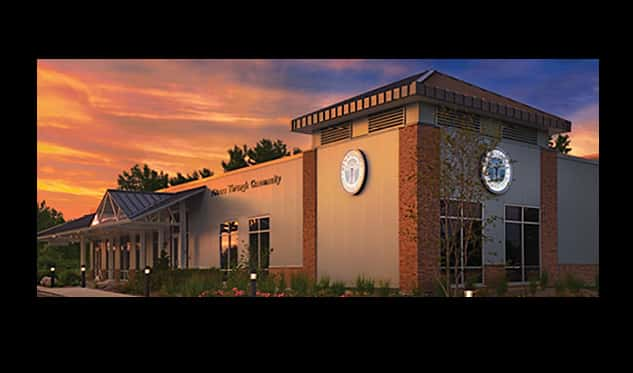 A woman who has been a part of the RAC team since the early days of the club's construction will step into the role of General Manager, bringing seven years of experience to the front office, ready to lead her team to new heights.
Sean Todman, President & Owner of the Renaissance Athletic Club of Benton Harbor, has announced to the club's membership today his promotion of Laura McCoy to General Manager of the popular club alongside the Golf Club at Harbor Shores.
McCoy has been on the RAC team since the days when it was rising from the ground, and has worked with every General Manager of the facility since day one. As a result, Todman says she, "Has a deep knowledge and understanding of the vision and mission of RAC." Laura has been a part of Michigan's Great Southwest for more than 20 years.
In penning his note to the membership, Todman says, "I understand that you have a choice in deciding how best to accomplish your fitness goals. The commitment the staff and I have for the Renaissance Athletic Club is to make sure that each one of you as members leave the Club feeling better than when you came in, and that each of you accomplish all of your health and wellness goals."
He adds, "While we strive to achieve that commitment every day, we know that we have at times probably fallen short, but I can honestly say that all the strategies and decisions made have been in pursuit of that single objective. With that in mind I want to announce some leadership changes at the Club."
In addition to McCoy's elevation to the role of GM, Todman announced two promotions within the fitness departments. Lanie Schrubba and Ronisha Robinson will be Co-Fitness Directors, overseeing all fitness initiatives between the two of them.
Lanie has been with Renaissance Athletic Club for 6 years, with her most recent position being Group Exercise Director. Ronisha has been training at the RAC since 2016, and Todman says, "She has demonstrated a great ability to connect with members. She has a tenacity to help each one of her clients reach their goals in the most efficient, effective, and safe way possible." He adds, "Together, Lanie and Ronisha will make sure we stay at the forefront of fitness innovation through programming creativity and innovation, personal instruction and support, and recruiting great talent to join the RAC fitness team."
Regarding McCoy's promotion, Todman says, "She is committed to building upon the progress made to ensure Renaissance Athletic Club solidifies itself as the Number 1 fitness and wellness club in our community, providing the best member experience possible, and helping our members achieve their goals in a fun and safe way."
Todman tells members that the changes reflect his strong belief that, "In order to best serve you, we need leadership that has a real connection with the community."
The changes also mean that Scott Transou and the RAC have decided to part ways. Todman says, "Scott brought with him strong industry experience, and during his tenure made some important contributions to the Club. I want to thank Scott for his time and effort in leading Renaissance Athletic Club and wish him and his family the best in the future."
Additionally, this year Edie Daughterly also left RAC after serving in several roles over six years, but will now pursue her volleyball coaching career.
The Renaissance Athletic Club is located at 501 Graham Avenue, adjacent to the first and second holes of the Harbor Shores Golf Club in Benton Harbor.
The photo of the club accompanying this story on Moody on the Market is courtesy of the RAC.