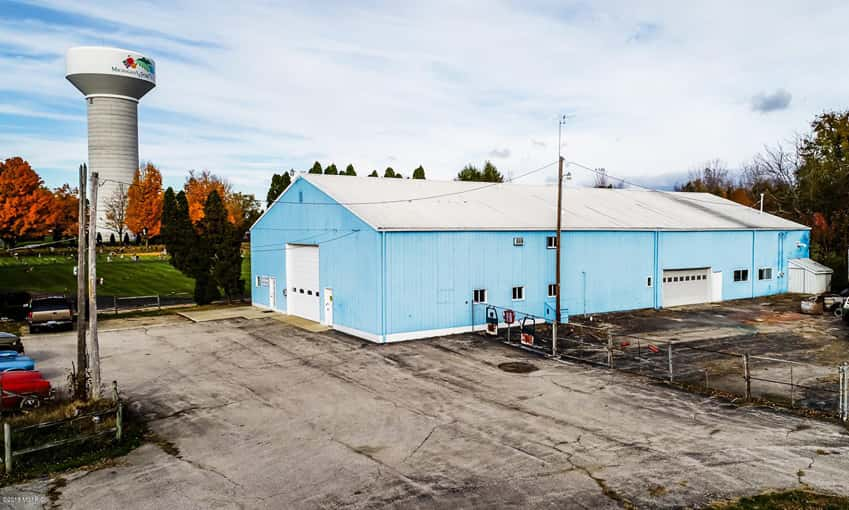 It all began with a number of congregation members from First Church in St. Joseph who sincerely loved doing repair work on cars, but also wanted to do something to give back to the community at large. The result, New Heights Auto Service, has officially turned into a full-time auto repair business doing great things for the community.
In fact, New Heights Auto Service has expanded to such a degree over the last few years that they recently purchased a new facility in Royalton Township and are ready to host a formal Grand Opening celebration and Ribbon Cutting affair with the Southwest Michigan Regional Chamber of Commerce this month.
By making the move, New Heights Auto Service will now be able to provide approximately 100 low income families from across Berrien County with reliable transportation on an annual basis. Chris Britton is Executive Director of New Heights Christian Community Development Association (CCDA). He says, "The program started with approximately 10 cars, then eventually expanded to 25. With this move, we are quadrupling the number of vehicles and families that we can help."
The discussion regarding reliable transportation in Berrien County has been one that has been ongoing for years now. Britton notes, "There are certain things that these families need, reliable transportation to get to and from work, doctors' appointments, and getting their children to school is high on that list. Without it, the ability to do routine tasks including maintaining employment is a challenge."
Armed with a full-time mechanic, 7,000 square-feet of shop space, and 5 lifts, New Heights Auto Service will also be open to the general public for auto repairs, in addition to repairing donated vehicles for use by the less fortunate among us.
Each donated vehicle is repaired, and sold for $500 to those who need financial assistance, are currently seeking employment, or are already employed. Britton tells us, "Without the generosity of everyone that came together to make this possible, we wouldn't be able to close the transportation gap or expand our footprint in Berrien County."
Those generous supporters include:
Whirlpool Foundation
First Church
Dave & Michelle Binkley
United Way of Southwest Michigan
The Upton Foundation
Berrien Community Foundation
Fresh Décor Pro Hardware
Greg & Susan Postal
J.C. & Nancy Anderson
Chuck & Katy Koval
Deon & Georgia Colp
The SWM Regional Chamber will host the formal Ribbon Cutting on Thursday, September 19th from 4pm until 6:30 at the New Heights Auto Service garage located at 4367 M-139 in St. Joseph.
For more information about the program you can click this link online:
https://www.newheightsccda.com/cars
The photo of New Heights Auto Service accompanying this story on Moody on the Marekt is courtesy of the New Heights CCDA.