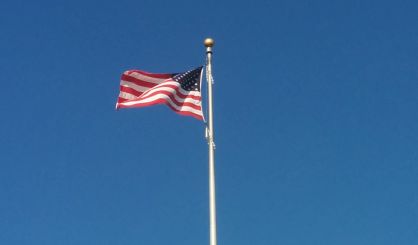 There's new help available to veterans who are experiencing a mental health crisis. Brian Pegouski with the Veterans Administration in Battle Creek tells us under the new VA Compact Act, veterans in acute suicidal crisis are able to go to any VA or non-VA healthcare facility for emergency healthcare at no cost.
"It allows payment of that treatment for eligible veterans that are in an acute crisis for up to 30 days of inpatient and 90 days of outpatient care," Pegouski said.
Pegouski says all the veteran has to do is make sure the care provider knows they are a veteran and are using VA benefits.
"This just gives another avenue or easy access for veterans who may not be connected to the VA so they do not have to be worried about seeking care for an acute mental health crisis. That would be covered for eligible veterans."
The mental health services required by a qualifying veteran could be extended beyond the initial benefit period. Pegouski says each day, 17 veterans in the United States attempt or commit suicide. He says it's important all veterans know about the benefits they have earned to how to use them. Anyone experiencing a suicidal crisis can call 899 and press 1 to be connected with help.