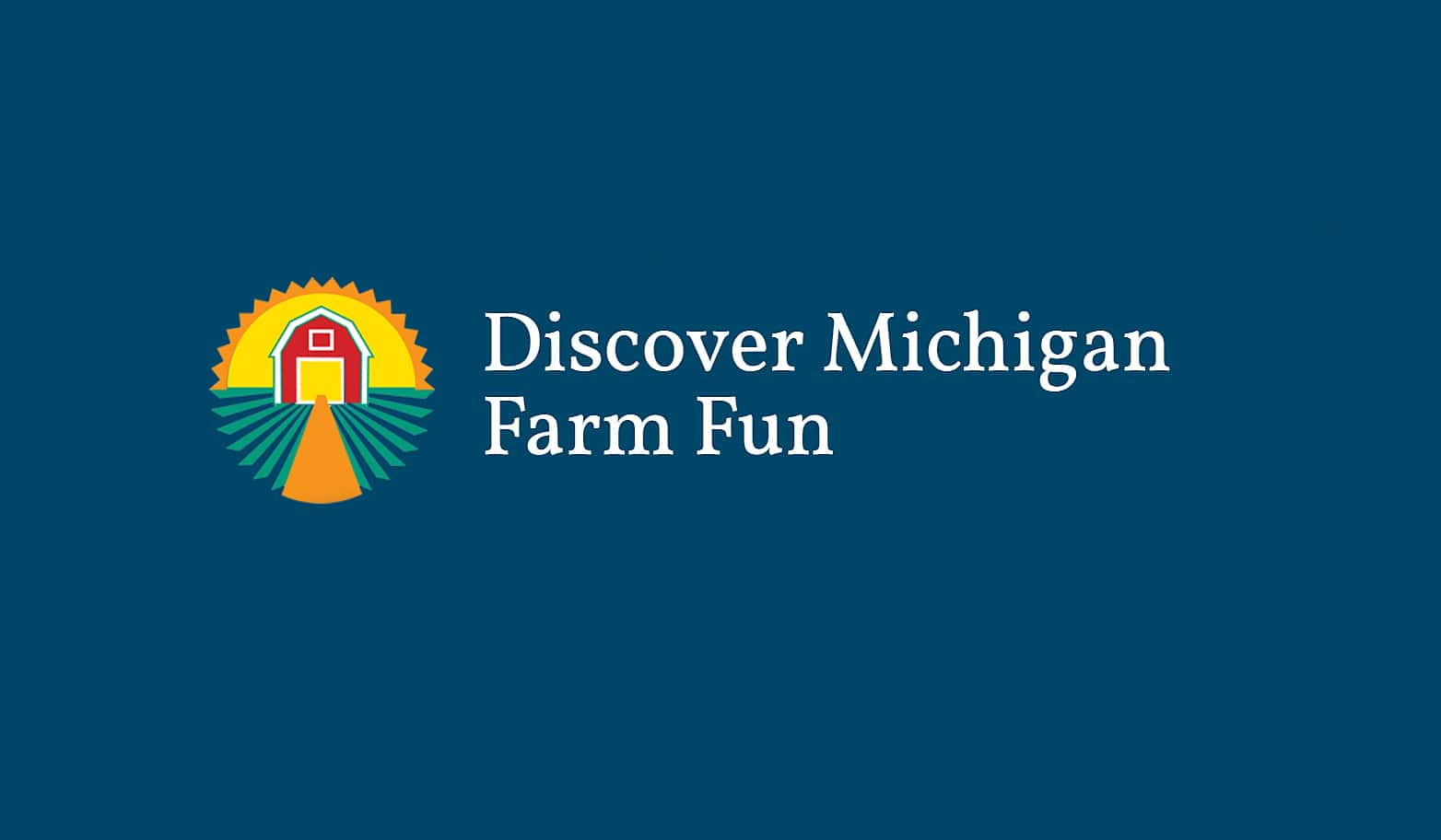 With U-pick farm experiences drawing closer by the day across Michigan's Great Southwest, fans in search of finding the perfect outing opportunity now have a comprehensive annual guide ready to help Discover Michigan Farm Fun this summer.
With the assistance of Farm Bureau Insurance of Michigan and the Michigan Apple Committee, the Michigan Agritourism Association (MATA) has released the 13th annual edition of its Discover Michigan Farm Fun directory, a popular guide for finding fun activities on Michigan farms all across the state.
The directory features farm markets, U-pick orchards, educational farms, and other agritourism destinations, along with suggestions for food and fun in every region and season, including dozens of places all across our region including such notables as Alex's Veggies in Stevensville, Hollywood Farms and Shuler Dairy Farms both in Baroda, Lemon Creek Fruit Farm & Winery in Berrien Springs, the St. Joseph and Buchanana Farmers Markets, Fruit Acres and Bob's Barn Farm Market & Bakery both in Coloma, and many more.
Farm Bureau Insurance CEO Don Simon tells us, "The Agritourism guide promotes hundreds of farm destinations across Michigan where visitors can enjoy our state's bountiful harvest," and adds, "While we understand that this year, due to the COVID-19 pandemic, things will look a little different for farmers' markets, orchards, cider mills, and all popular agritourism spots, we're excited to get this directory into the hands of Michiganders and to promote Michigan's farms."
Although some farm events and activities have been cancelled or delayed due to concerns about the spread of the Coronavirus, farmers are coming up with creative ways to serve their customers, while following social distancing guidelines, such as offering curbside or drive thru pick-up, virtual educational farm visits, and take and make items such as home gardening kits.
The Farm Bureau reports that Royal Farms Farm Market and Winery, located north of Traverse City in Antrim County, is one of the 236 agritourism destinations in the directory. Owned and operated by Pat and Sara McGuire, the market's been in business since 2001.
Sara McGuire says, "We're grateful to be a part of the agritourism directory to help people find us and we're ready and excited to be a part of reopening our economy," while adding, "We've kept a close eye on all information being released about recommendations and regulations for opening our market and wine and cider tasting room."
McGuire notes, "It's important our employees and customers feel safe and comfortable at Royal Farms. We have extra hand sanitizing stations throughout, including for customers. We're regularly sanitizing frequently touched surfaces, wearing face masks, and working to maintain social distancing. And we have lots of outdoor space for our customers to enjoy our wine and hard ciders on tap."
Another segment of agritourism included in the directory are the myriad U-pick options. The Michigan Department of Agriculture and Rural Development (MDARD) announced last week on May 20th the key protocols that U-pick operations should be implementing to protect themselves and their customers. MATA's executive director, Janice Benson, is pleased u-picks have been green-lighted to open, saying, "We appreciate the Michigan Department of Agriculture and Rural Development providing clear recommendations for U-pick operations."
Benson goes on to say, "During this challenging time, with COVID-19 affecting so much of our lives, it's important to know that local Michigan farmers are open and ready for your business." She adds, "Every day, farmers adapt to new challenges and they are working hard to keep their customers safe, as they continue to offer fresh, locally grown food and family-friendly activities at their farms."
Michigan agriculture notably produces more than 300 commodities including asparagus, apples, blueberries, dairy products — such as cheese and ice cream — tart cherries, dry beans, floriculture products, and cucumbers for pickles. The Discover Michigan Farm Fun directory helps connect those craving a firsthand experience with an exciting and historical Michigan industry. The multitude of activities, events and options are uniquely arranged into seven Michigan regions, each highlighting farm produce and events based on each region's unique soils and micro-climate.
Copies of the new directory can be picked up at local Farm Bureau Insurance offices and at Michigan Welcome Centers as well as many tourist offices across Michigan. For more information, including reading the directory which can downloaded, click this link: http://www.michiganfarmfun.com or contact Cale Sauter at (517) 391-5001.